Interested in studying at the Nile University of Nigeria, Abuja and in need of a scholarship or discount? If yes, the management has released the conditions to be eligible for its scholarships and discounts.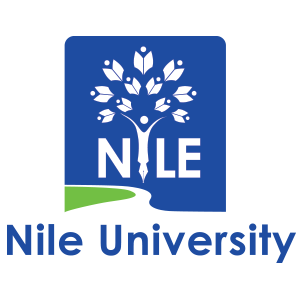 The authorities of the Nile University of Nigeria (NUN) have released the conditions to be eligible for the available scholarships and discounts in the 2021/2022 academic session.
Nile University of Nigeria Scholarship Conditions
UNDERGRADUATE PROGRAMS
Applicants to undergraduate programs may be offered scholarships subject to their JAMB and WAEC results as announced by the Board of Trustee of Nile University of Nigeria ("NILE"). For the 2021/2022 Academic Session, scholarships would be offered based on the following criteria:
| Jamb Scores | Discount (%) |
| --- | --- |
| 240 | 10% |
| 260 | 20% |
| 280 | 30% |
| 300 | 40% |
| WAEC Scores | Discount (%) |
| --- | --- |
| 6A1 | 10% |
| 7A1 | 20% |
| 8A1 | 30% |
*All Undergraduate Programs EXCEPT Law & Medicine
320 above + 6 A1 will be offered 100% scholarship
*NOTE: WAEC/JAMB results should be present year's result
SPORTS
Students with outstanding performance in sports at national or professional level will get up-to 100% scholarship, if they participate in NILE team.
Guidelines on Undergraduate Scholarships:
Undergraduate applicants will only be allowed to use either of JAMB or WASSCE results for the above referenced scholarships. WASSCE/JAMB results must be for the current year.
Applicants for undergraduate programs with both JAMB scores of 320 and above + WASSCE of 6 A's would be offered 100% scholarships.
 Recipients of undergraduate scholarships must maintain a minimum average CGPA of 3.50 in order to retain their scholarships for the subsequent session.
Recipients of scholarships must not be involved in any act of misconduct or contravene NILE's regulations.
Scholarships are limited to quotas as determined by the management of NILE and will be offered on first come first serve basis.
 NILE reserves the right to withdraw the scholarship offered should the need arise.
POSTGRADUATE PROGRAMS
First-class graduates of NILE (undergraduate programs) will be offered 50% scholarships (excluding PhD).
NILE graduates (undergraduate programs), other than first class, will be offered 20% scholarships (excluding PhD).
NILE graduates from PGD to MSc, from MSc to MPhil, from MPhil to PhD will be offered 10%.
Recommended: How to Apply for Nile University Undergraduate Admission.
Nile University of Nigeria Discounts Conditions.
1. Parents will get the following SIBLING discount if they have more than one child in NILE.
2 children – 5%
3 children – 10%
4 children – 15%
5 children and above – 20%
Note:
Siblings must share a common biological parent.
The discount will apply to each NEW sibling and be valid for the normal duration of the studies.
2. Institutions sponsoring applicants to NILE Postgraduate programs will be offered INSTITUTION discounts as follows for the students joined this session only:
5– 10 = 10%
10 – 20 = 15%
20 and above = 20%
APPLICANTS CANNOT BE CONSIDERED FOR DISCOUNTS OR SCHOLARSHIPS UNDER MORE THAN ONE CRITERIA.
WHERE APPLICANTS ARE ELIGIBLE UNDER MULTIPLE CONDITIONS, OFFERS WOULD BE MADE BASED ON THE CRITERIA THAT OFFERS THE HIGHEST DISCOUNT OR SCHOLARSHIP.
ALL DISCOUNTS AND SCHOLARSHIPS APPLY TO TUITION FEES ONLY
Recommended: More Currently Available Scholarship Offers
---
Still Got a Question? Drop Your Question Right HERE 👇👇 and click on Search.
Get an Immediate Response...
---
---
---
Get in touch with us
---
If this post was helpful to you, please help us to reach others by sharing with the buttons below!