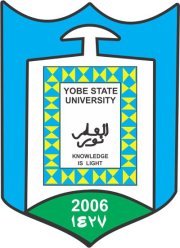 Authorities of the Yobe State University (YSU), Damaturu have released the adjusted academic calendar for the first and second semester 2020/2021 academic session.
SEE ALSO: YSU School Fees Schedule for 2020/2021 Academic Session
YSU Academic Calendar for 1st Semester
9th – 20th August 2021: Registration exercise (2 weeks)
16th August 2021: ETTC meeting & approval of new lecture timetable (1 day)
23rd August – 3rd September 2021: Commencement of Add and drop registration (2 weeks)
23rd August- 26th November 2021: Commencement and Ending of lectures(14 weeks)
7th September 2021: Matriculation exercise (1 day)
29th November – 18th December 2021: First-semester examination (3 weeks)
YSU Academic Calendar for 2nd Semester
20th – 20th December 2021: ETTC meeting & approval of timetable (1day)
21st December 2021 – 1 April 2021: The second semester begins and marking of first semester scripts (14 weeks)
4th March 2022 – 23rd April 2022: Second-semester examination (3 weeks)
25th April 2022 – 13th May 2022: Marking period (3 weeks)
15th May 2022 – 3rd June 2022: External examination/Moderation and consideration of results at department GST, faculty and senate Level (3 weeks)
25th April 2022 – 27th May 2022: Inter seasonal break and admission of new candidates for a new session (5 weeks)
Resumption Date for 2021/2022 academic session to be determined
Note: All public holiday should be observed accordingly on the announcement.
---
Still Got a Question? Drop Your Question Right HERE 👇👇 and click on Search.
Get an Immediate Response...
---
---
---
Get in touch with us
---
If this post was helpful to you, please help us to reach others by sharing with the buttons below!