THOSE UNN Dreams…. about admission, life in UNN, hostel and off campus accommodation. The faces of UNN, the eateries and night classes. All these and more….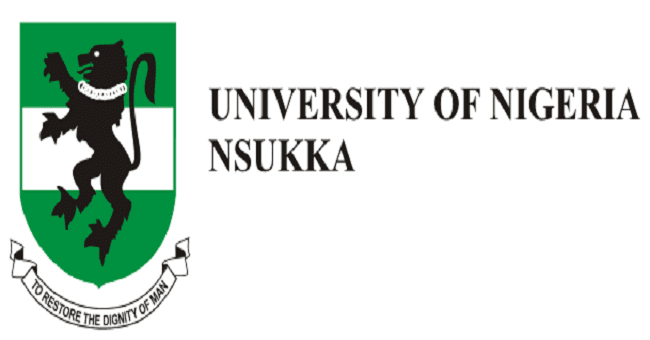 And I listened to his own part of the great Lion story, back then in July 2014, with so much rapt and enthusiasm…..
Stories of long years of Dreams which finally came into reality in 2006… Telling the story with so much professionalism and Nostalgia….
Faces of UNN
I saw the old and new faces of UNN, having been admitted into UNN in 2006, after writing jamb after Another.
first, I was admitted to study Combined Biological Sciences ( microbiology/biochemistry, those in Combined Biological Sciences [CBS] will understand).
Then they used to call us "confused brothers and sisters" and later changed to engineering a 5 years course.
Back in 2006 and early 2007, UNN used to wear its old face then.
Throughout my 6-year stay in UNN, I witnessed the gradual changes in the physical and administrative outlooks of UNN.
I witnessed old-time popular eating joints and buildings get squashed down and new buildings erected in place.
I remember Jives, St. Peters chaplaincy during my first year days, JIMBAZ, Alvan Hostel (rooms 322, 314, 205), Eni Njoku (room 239).
The Coca Cola Villa which is no longer available, used to be one of the most happening places of UNN up until 2010 when Bartho destroyed the place).
Agbebi Hall, Engineering drawing hall…
UNN Eateries
Those days of Chitis, Mama Ebuka (known for her tasty beans and yam plantain fried fish). Hardly would you go to her store without finding a huge line waiting for her beans.
Mama Ebuka tinyerenu m beans, odika ekewego paper na hall! Scope guys ji a jump line. Alas! Her poor shade was destroyed later, as she was forced to change locations severally during the heavy reconstruction days of UNN.
As of 2013, she was located in some obscure location in UNN. The woman has really suffered…chai!
Afia Ogige, Ndi Nsukka Asadu… eshi di m oyi ketekeke.
UNN Night Classes
I went to night classes all throughout my stay in UNN and experienced firsthand of the different kinds of people you'll meet in night classes.
I remember Ezeopi neighbourhood, Odim gate and beyond, ebe umu guys pasalu!
We visited Awhum Waterfalls in Enugu state in my first year (a tourist center in Enugu with one of the best waterfalls).
I witnessed the Lions Roar!!! the great riots of UNN in late 2008 and early 2009 that led to the closing of UNN for about months. I witnessed the old electrical engineering department complex get razed down by some ludicrous ones and an even mightier and greater one erected in its place.
I experienced the joys of my As and Bs and the woes of my Cs throughout my university days.
Oh my alma mater! Thou shalt not be forgotten! So much fond memories as I reflect back on my past days as an undergraduate student. I consider myself privileged to have witnessed old and new UNN.
The new and modern face of UNN reflects its greatness and the greatness it imbibes in its lions and lionesses in the den!
UNN is Quite a tough school to be.
It is one big struggle to get into UNN and another even bigger struggle to graduate from the school.
As the young Cubs will be officially inducted into these great family of Lions and Lionesses by 2moro, I felt like squeezing out time to appreciate the Reality of a long awaited dream of been part of this great story!!
And to those who dreamed to be part of this great story, but were not able to make it in this last admission exercise, I sincerely promise you that some-day in ur 2nd year, u will look out of your hostel/lodge window, see people clad in that forest green matric gowns, and you will not fail to shrug ur shoulders, and hiss "all this gra gra of Ewu Jambitos!!!"
My Unn Dreams….
Your Unn Dreams….
One-day, Some-day…..A REALITY!!!!!!
.
Wisdom Okereke
---
Still Got a Question? Drop Your Question Right HERE 👇👇 and click on Search.
Get an Immediate Response...
---
---
---
Get in touch with us
---
If this post was helpful to you, please help us to reach others by sharing with the buttons below!