This post is all about Oniru Private Beach Lagos. So you will get information about the location, joints and spots. You will also get information about the activities and tourist attractions that are in Oniru Beach. I will not fail to tell you what happens at the beach on and off festive periods.
Oniru Beach Lagos
Lagos state is home to so many beaches. The simple reason is the proximity of the state to the Atlantic Ocean.
However, despite the number of beaches in Lagos, there is a very popular one in Oniru, a suburb of Victoria Island. The name is Oniru Beach.
Oniru Beach is a privately owned beach located at Eti-Osa Local government Area. It is a 24-hour exotic beach owned and run by the Oniru Royal family. Over the years, Oniru Private Beach has been the favorite of majority of beach lovers in Nigeria and other neighboring countries. They see it as the best place to relax on a weekend owing largely to its serenity.
Particularly, Lagosians who go through the daily hassles and demands of endless traffic need the beach to relax and unwind. And Oniru Beach is filling that need.
However, the general perception of people is that the Oniru Beach is an exclusive reserve for the rich. The reason for this opinion may be because of the private ownership of the beach.
Read Also: Erotic Forced Feminization Stories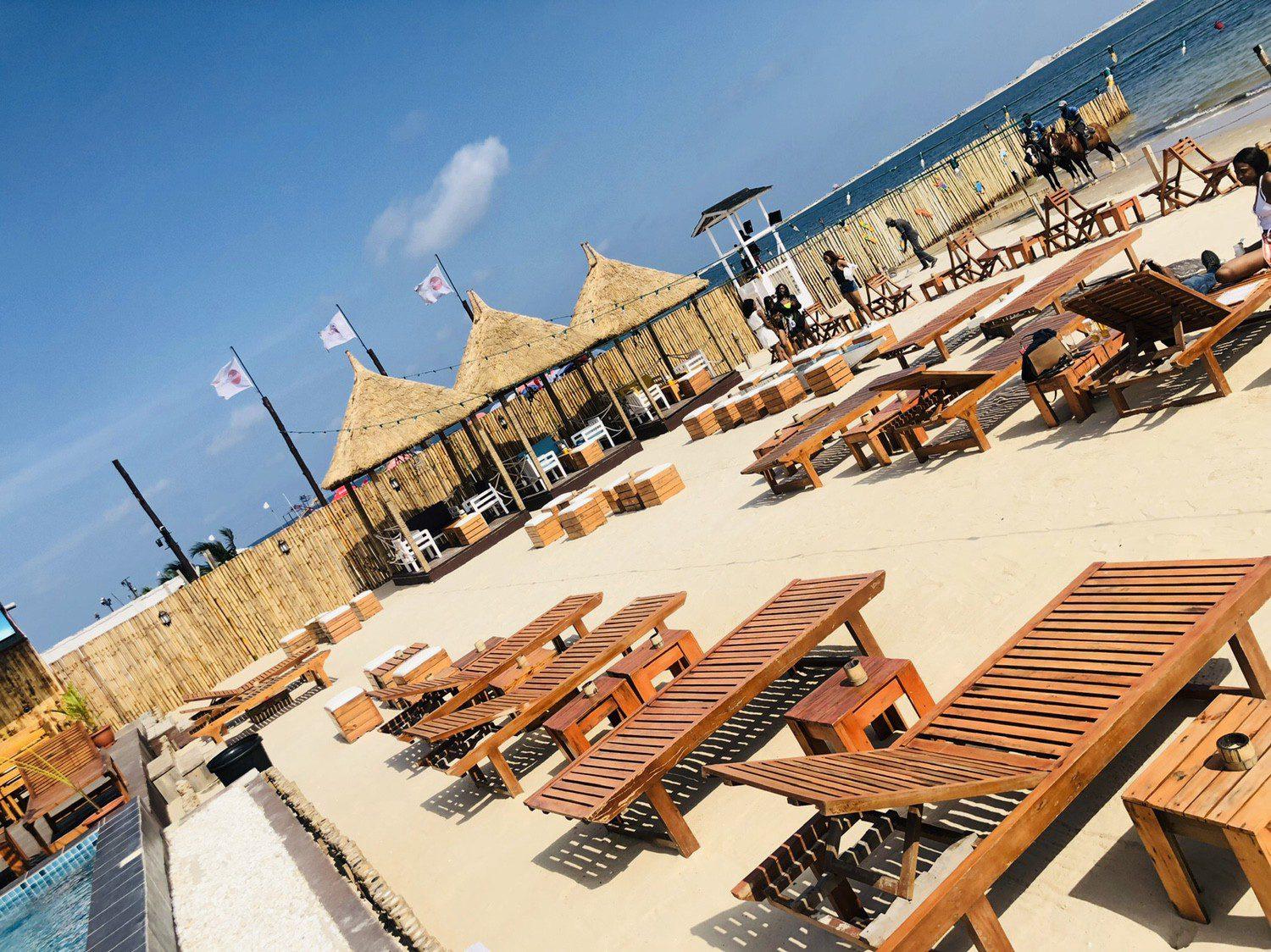 Fun Activities at Oniru Beach Lagos
There are many fun activities people can engage in at Oniru Private Beach. And it does not matter if them came as individuals, family, friends, groups, etc.
The fun activities at Oniru Private Beach include
Music shows, events, and live shows
Horse riding
Jet skiing
Boat ride
The amusement parks
Moist Restaurant and Beach Club
Volleyball
Beach ball
Swimming
Picnics, birthday parties, weddings, etc
So what you have above are some of the fun activities you can engage in at Oniru Private Beach. I will quickly say one or two things about them and move on to the next section.
Horseback Riding
Horseback riding is one of the many fun activities available at Oniru Private Beach. The good thing about this is that it is not very expensive. For as little as 500 Naira, you can snap pictures with a horse, and for 1000 Naira, you can ride on it.
The agents and operators are gentle and nice. So there is nothing to fear even if it's your first time riding on a horse.
Jet Skiing
If you are in love with water sports, Oniru Private Beach has a special activity for you. It is called jet skiing. Jet skiing is a recreational water sport that makes use of a bike-like machine called a jet ski.
Jet skiing is a bit on the crazy side. So, if you'd like to get your adrenaline pumping, you can try this real fun activity.
Boat Riding
There are many interesting things about the Oniru Beach. One of them is the friendly nature of the waves there. This makes the beach well-suited for boat ride.
Of course, a boat ride is another fun activity and there are sellers at the shore offering tourists pleasant boat rides.
So, if you're the fun-seeking type, taking a boat ride will leave you satisfied.
The Amusement Parks
Like I said earlier, the Oniru Private Beach is also a great place for a family outing. This is because there are amusement parks for both children and adults who are still young at heart.
There, you have a facility called Joy Ride. This Joy Ride is manually run by young guys. You can take a ride just for 500 Naira.
Moist Restaurant and Beach Club
I'm sure you've been waiting for this one. You want to know what's up with restaurants and beach clubs at Oniru Private Beach.
The beach actually has several excellent restaurants, the most popular being the Moist Restaurant & Beach Club. The Moist Beach Club is a continental restaurant cum private club. It is also a beach resort with a standard pool and amazing views of the waters.
For those interested in private events such as birthday parties, anniversaries and modest weddings, the Reef at the Moist Beach Club is the venue. The Reef is located right on the sea. Crazy, isn't it?
Picnic
For the friendly types looking for activities to spice up their relationships, there is room for picnics at the Oniru Private Beach. There, you rent their chairs and cabanas or simply go with your beach mat and umbrellas.
More so, you can go to the beach with your snacks or food and drinks to spend the day relaxing. You can as well keep yourself busy playing games like Chess, Ludo or scrabble. Some people go as far as bringing their mp3 players to the beach. It's all about having fun.
There is so much to say about Oniru Private Beach. There is a grill joint, suya and fish spot, and a bar where you can order any type of drinks. So you can rent a hut or two for you and your friends to celebrate notable events around the beach.
The beach is exceptionally packed and lively during festive periods because so many people use it for parties, get together and even celebration of the new year. It also serves as a tourist attraction to expatriates in the country.
Read Also: USA Sex Guide Forum for Men and Women
How to Get to Oniru Private Beach Location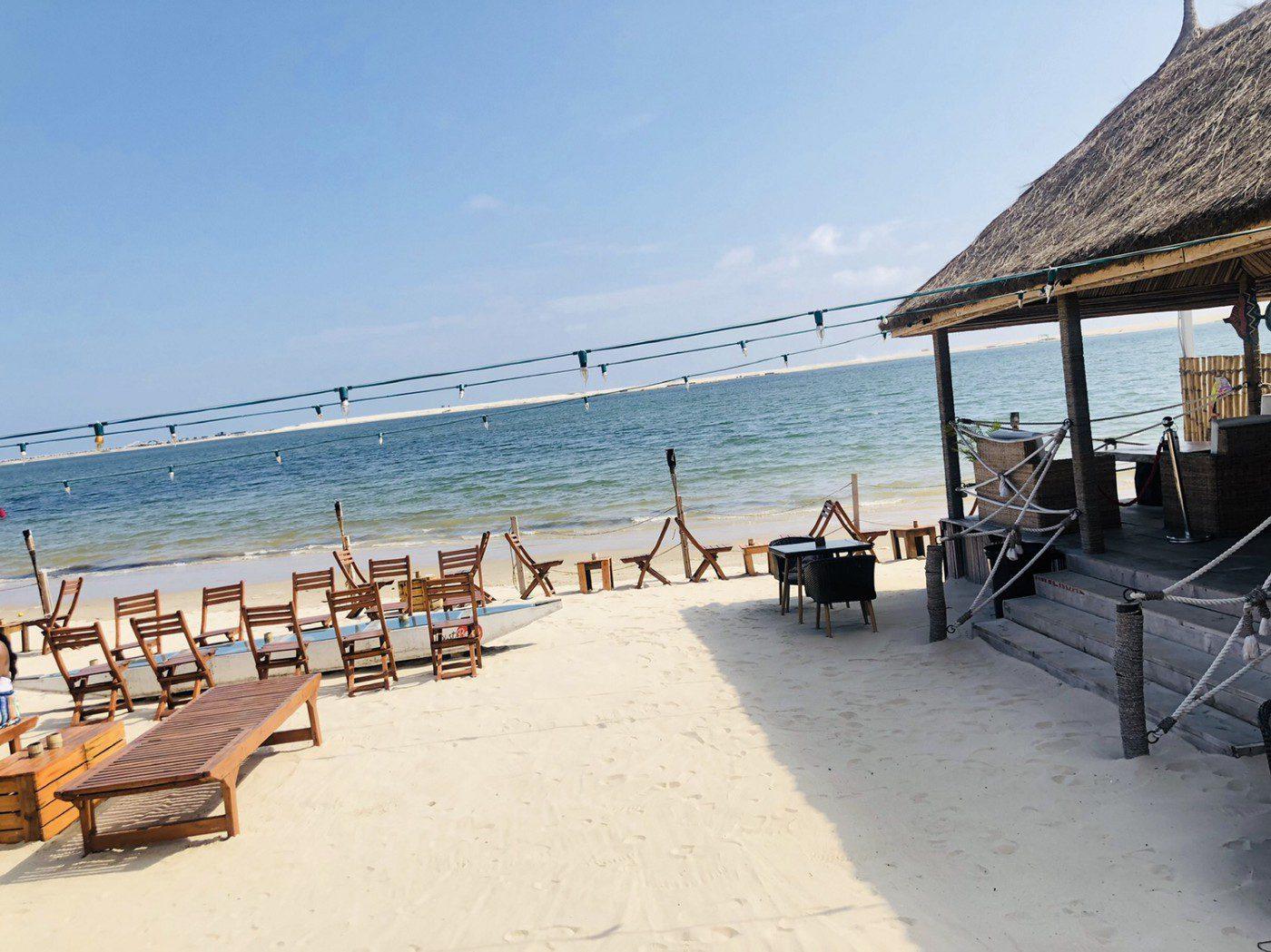 If you love the beach, I'm sure you'd like to know how to locate Oniru Private Beach, especially if you haven't been there before.
The beach is located in Oniru Royal Estate, Ligali Ayorinde Street, close to water corporation drive, Victoria Island.
Relatively speaking, the beach is one of the closest beaches to any location within Lagos, whether in the Island or Mainland. So you don't need to worry about driving through long distance before getting to Oniru Beach.
Depending on which direction you are coming from, the beach is just 20-minute drive from the mainland and 5-minute drive from Lekki Phase One.
Or if you ain't driving, you can simply take a bus from the Mainland to Water Corporation Drive.
Oniru Beach Gate Fee
The Oniru Beach gate fee is 1,000 Naira per adult. However, If you are driving, you will pay 200 Naira for parking. Parking space is adequate nevertheless.
The beach is open to anyone 24 hours daily. So, you can visit at any time of the day. However, there is a curfew at midnight.
Conclusion
Oniru Beach is a very lively and mostly crowded fun spot. It is a perfect place for good fun and relaxation. However, if you prefer a quiet and serene environment, visiting this beach in the evening or on the weekends may not be the best choice. It's better to visit during the weekdays.
However, if you're looking for a packed beach with non-stop fun and music, Oniru Private Beach is highly recommended for you.
So here's where we end this very informative article. I trust that it is helpful. Really thanking you for visiting this website. I want to encourage you to bookmark this site on your browser. By so doing, you will be able to access other information without hassle.
Also remember that you can use the comments section to just share your thoughts with us.
Furthermore, kindly help us to reach others with this post. Share with friends on Social Media. Just scroll down to see the Facebook, Twitter and WhatsApp buttons. Thank you so much!
See you on the next article.
---
Still Got a Question? Drop Your Question Right HERE 👇👇 and click on Search.
Get an Immediate Response...
---
---
---
Get in touch with us
---
If this post was helpful to you, please help us to reach others by sharing with the buttons below!