UNIVERSITY OF NIGERIA, NSUKKA (UNN) is a wonderful school which, undoubtedly, every Nigerian student wishes to go. However, it is a hard nut to crack when it comes to admission issues. As prospective students, there are a lot of things that you need to know which will help you in gaining admission into the Den. The following are handy:
1. You must make sure that you are up to or above average academically. I believe you can be your own judge in this matter. This is very important.
2. Do everything possible to score very high in jamb/utme. It may interest you to know that UNN do take the average of your utme score and post-utme score before considering you for admission. So ensure that you score very high.
3. You need to know that UNN has different cut-off marks for different states and also for different departments. So don't be surprised if some candidates with lower post-utme score gain admission while those with higher scores are denied admission.
4. Concerning UNN post utme, you are going to answer sixty (60) questions in all. You are meant to write the same four subjects you entered in your jamb/utme and each subject would contain seventeen (17) questions and you are to answer just 15 questions. The total time allowed for the whole exam (i.e. 15 questions × 4 subjects) is one (1) hour (or 60minutes). This implies that you are not expected to spend more than 1 minute on a question.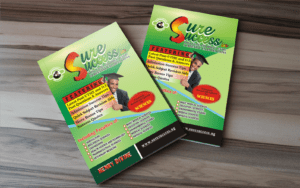 5. Try your possible best to get the book "SURE SUCCESS IN UNN POST-UTME/SCREENING EXAMINATIONS" as early as possible. It is a genuine compilation of UNN post-utme Screening past questions with very comprehensive and reliable solutions from year 2005 till date. It is also the only book that contains all the subjects from 2005 till date.
6. Don't make the mistake of waiting till you get to the motor parks or the campus before you purchase your Past Questions & Answers. The reason is because about 7 questions out of 15 are set from the past questions in each subject. You will confirm that when you buy "SURE SUCCESS IN UNN POST-UTME/SCREENING EXAMINATIONS". More so, the book will help you to gain an insight into the tricks and questioning pattern used by UNN and also to get familiar with the questions.
MTN: 08060848179
7. In UNN post-utme examination, time management is of utmost importance. Using your past questions, practice solving 60 questions in 60 minutes. That will help you to rate yourself and also to develop a very good time strategy for the real exam.
8. Still on time management, make sure that you have a dependable wrist watch on the exam day. Time yourself. Don't waste too much time on any question. If a question proves difficult, leave it and go to other questions. You can revisit the questions you skipped if you still have time to do so. Remember that all the questions carry equal mark and as such are allotted equal time.
9. Still on UNN post-utme examination, you also need to appreciate the fact that for subjects like Literature, there are no specified novels and poems from which questions are set. More so, UNN is not restricted to current JAMB syllabus. This implies that they can set questions that are not (or no longer) in current JAMB syllabus; and that's always the case. This implies that you need to study very extensively for your post-utme.
10. Statistics and surveys show that, every year, thousands of candidates miss admission simply because of lack of information and orientation. The fastest, easiest and best way to get instant information and updates about admission into the University of Nigeria is to stay connected to this website. 
11. Finally, put your trust in God and believe in yourself. Follow these pieces of advice and other information on this blog/site (archive) and you will surely find your way in
to the Den.
All thanks to Engr. Chijioke E. Okolo
---
Still Got a Question? Drop Your Question Right HERE 👇👇 and click on Search.
Get an Immediate Response...
---
---
---
Get in touch with us
---
If this post was helpful to you, please help us to reach others by sharing with the buttons below!