WAEC Recommended Textbooks for Biology. The recommended text books for WAEC Biology are available. Download WAEC Recommended Textbooks for Biology.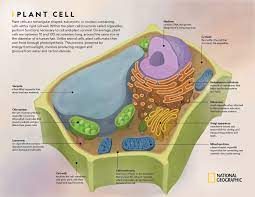 In the Nigerian education system, the West African Senior Secondary Certificate Examination (WASSCE) is the examination that marks the end of secondary education. This final examination is organized and administered by the West African Examination Council (WAEC). WAEC is saddled with the responsibility of conducting the same exam in other countries within West Africa.
As a standard examination body testing its candidates on various subjects, WAEC has designed syllabuses for each of the subjects. These syllabuses state the scope of each subject and the learning objectives. Beyond the syllabuses, the council also makes express recommendation of textbooks that they have appraised and found to cover the syllabuses adequately using the best teaching approach. Candidates are encouraged to procure and use these WAEC recommended texts in their preparation for the best results.
Sadly, many candidates who register for the SSCE are not aware that there are such things as WAEC recommended textbooks. So they read any material they can lay their hands on. Little wonder they end up poorly prepared and come out with a result they are not proud of.
There are others who are aware that there are WAEC recommended textbooks for various subjects. They are aware that it is those textbooks that cover the topics in the various subjects based on WAEC's learning objectives as revealed in the syllabuses. So they are on the look out for those textbooks.
On this post, our focus is Biology. We are going to be making a comprehensive list of the textbooks recommended by WAEC for candidates preparing to participate in this years SSCE. If you can get these textbooks for your respective subjects and commit yourself to studying them, you are already many steps ahead of other candidates. With them, you will train yourself to give the examiner answers to their questions just the way they want it.
We are also going to drop the following links for you on this post:
NECO recommended text books for Biology examination.
Link to WAEC syllabus for Biology.
List of subjects offered in senior secondary school.
Read Also: 7 Strategies to Deal with Exam Stress and Anxiety
WAEC Recommended Text Books for Biology (SSCE)
Biology is one of the most important subjects for science students. It is one of the five core subjects for science students; the other four being English, Math, Physics and Chemistry. A credit pass in Biology is a must for any candidate who wants to further their studies in courses under the medical, pharmaceutical and biological sciences. Even those who intend to study Psychology are required to obtain a credit pass in Biology.
In view of this, every candidate offering Biology wants to get a high grade (score). But this is only possible through strenuous preparation, making use of WAEC syllabus for Biology, the recommended textbooks and your lesson notes. Do not neglect your teacher's lesson notes. They are experienced summary of the key points you would find in your textbooks.
Below is a table showing the list of WAEC Recommended Textbooks for Biology.
| | | |
| --- | --- | --- |
| RECOMMENDED TEXT BOOK FOR BIOLOGY | AUTHOR | PUBLISHER |
| Comprehensive Certificate Biology | Ambonu Sunday et al. | University Press |
| Modern Biology for SSS | Kucy I. Aunwa et-al | African First Pubs |
| Exam Focus Biology | A. Egunyomi et-al | University Press Ibadan |
| Essential Biology for SSS | M.C. Michael | Tonad Pubs. |
| S.S.C. Practical Biology | S. Ukeji | Learn Africa |
Do your best to purchase at least one of the text books listed above. It will surely help your preparation tremendously. If you have the means, purchase two or three of the textbooks for wider coverage of the syllabus. Remember that distinction is possible for you. And you don't necessarily have to cheat or indulge in examination malpractice in order to make an A or B in your result.
Our Recommendation: download modern biology textbook for secondary school (pdf)
If you have any questions concerning what we discussed here, you can reach us via the comments section. Just scroll down to drop your question and we shall be there to provide answers as soon as possible.
---
---
Get in touch with us
---
If this post was helpful to you, please help us to reach others by sharing with the buttons below!