This post is about BECE Recommended Novels for Junior WAEC 2023. So if you are in search of the complete set of novels and other books for junior WAEC, you are on the right page. We have done this article because we realize the utmost importance of candidates arming themselves with the right study material for the exam they are preparing for. There is need to be aware of both the right and the current preparatory materials for any external examination if one must excel in them. We, therefore, enjoin you to read through this article till the end in order not to miss anything.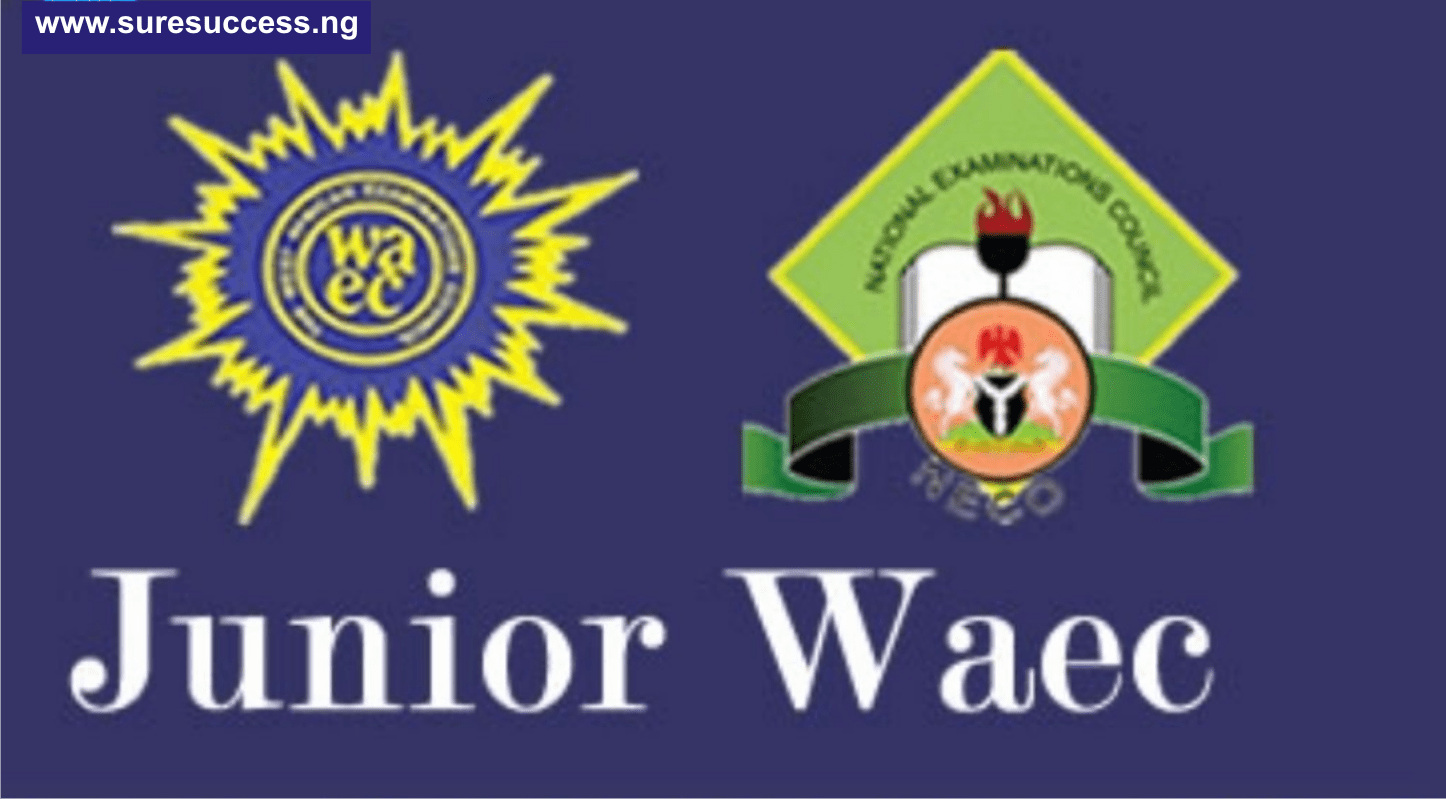 Junior WAEC 2023
Junior WAEC is also referred to as BECE. BECE is the acronym for Basic Education Certificate Examination. It is an examination organised by the various State Ministries of Education in all the 36 states of the Federation and the FCT. Of course, it is mostly students in government-run secondary schools that sit for this examination.
There is also the BECE that the National Examination Council (NECO) conducts. Students from private schools, mission schools and unity schools sit for this one.
The goal is the same. That is, to certify that the JSS 3 students have completed their basic education. After BECE, students are free to enroll in a senior secondary school or proceed to learn a trade or do business.
Read Also: Junior WAEC 2023 Questions and Answers Basic Science PDF
Reasons Why Candidates Perform Poorly in Junior WAEC
Our main goal on this platform is to arm candidates preparing for external examinations with information. We relentlessly pursue this goal because we believe that the right information plus hard work would always guarantee success.
Many candidates sitting for BECE perform below expectation because they do not have access to the right preparatory materials.
Although some of them work hard, they still do not ace their papers because they read amiss. They don't know that there are recommended novels and textbooks for BECE.
The BECE examiners expect that candidates will prepare with these novels and textbooks. So they set their questions from these materials believing that the candidates are aware of them and are actually making use of them.
Many candidates perform well in their Junior WAEC not necessarily because they are smarter than others but; but because they got the right information. Fortunately, you are here to get the right information.
Read Also: Junior WAEC Time Table 2023 is Out
Recommended Novels for Junior WAEC 2023
The recommended novels for Junior WAEC 2023 are out and available for candidates to access.
We are going to give you a comprehensive list of all the books. It is now your responsibility to copy them out and go to the market to purchase them.
Of course, we know that BECE is organised by different states ministry of Education. So the Junior WAEC Literature texts are not the same across the states of the federation except for students preparing for NECO exam.
For example, Enugu state BECE recommended texts for Literature are quite different from what you have in Lagos state, Ogun state, Sokoto and so on.
You need to probe to find out what goes for your own state.
On this post, we shall do our best to share with you the Literature booklist for JSS 3 for as many states as possible.
So we are going to start with the recommended novels (prose and drama) by the Enugu state ministry of Education. Thereafter, we shall drop those for Lagos state and so on.
Don't forget that the BECE Literature paper would test candidates on the three genres of Literature; Drama, Prose and Poetry.
Read Also: President Tinubu Student Loan Bill in Nigeria | How to Apply
List of Selected Novels for Junior WAEC 2023 in Enugu State
The following table gives the list of selected novels for Junior WAEC 2023 for the PROSE category. They are nine in number; three per term.
| | | |
| --- | --- | --- |
| Prose | Novel | Author |
| 1. | A Twist of Fate | Felicia O. Eze |
| 2. | The City School | Harry Chijioke Ugwu |
| 3. | Daughters of Zion | Eze Nnaemeka Charles |
| 4. | Destiny | Adaobi Nwoye |
| 5. | Chief of Protocol | Emmanuel Chukwu Ibekwe |
| 6. | In Search of Greener Pastures | Emmanuel Onyekachi Ugwu |
| 7. | Evil that Men Do | Stephen Ekiugbo |
| 8. | Clash of Powers | Fidelis Chukwudi Ugwu |
| 9. | Anupu the Fair One | Griselda Ossai |
The following table gives the list of selected novels for Junior WAEC 2023 for the DRAMA category.
| | | |
| --- | --- | --- |
| Drama | Book Title | Author |
| 1. | After Rain | Ibeche Gospel Okwuchukwu |
| 2. | The Government Worker | Okeke Chika Jerry |
| 3. | Shattered Dream | Malu Doris Chidi |
| 4. | The Blood of the Patriot | Cliff Abonyi |
List of Selected Novels for Junior WAEC 2023 in Lagos State
The following table gives the booklist for BECE Literature paper in Lagos state…
Genre
Name of Novel
Author
Drama
The Shadow Of Man
John Nwabueze
Who Cares
Yekini Kolawole
Time And Tide
Femi Adedina
Prose
The Martyrs Of Motherland
I. A Akinyemi Moses
Sudden Disappearance
Okpala Michael
A New Dawn
Sam Adewoye
Alice's Adventure In Wonderland
Lewis Carroll
Poetry
Poetry For Africa – 3
Ann Berry
A Tribute To The African Child
R.O Momoh
The Communique
Femi Adedina
Alright.
So there you have them.
Before we leave this section, we will drop other recommended BECE Literature Books for Junior WAEC from other states:
The Rejected Child by Tina Bogwu
The Costly Mistake by Chinelo Ifezulike Ogadimma!
The Diary of Housemaid by Chigbo Ugwuoke
Save the African Womb by Nicole Chinelo
NECO Highest Grades by Christianah Uyanne
The Saint by Tade Adegbindun
The Vengeance of the Spirit by Maxwell O. Onyeka.
Frequently Asked Questions (FAQs) on BECE Literature Examination
1. How many questions should I expect in the 2023 BECE examination?
You should expect 40 Objective and 8 Theory questions but you are to choose 6.
2. How many days will it take me to understand the 2023 BECE Literature novels?
It depends on your intellectual capability. The better you are academically, the lesser the number of days it will take to comprehend books and novels, as long as you are committed.
3. Which of the BECE Literature Novels will come out for 2023?
Questions can come from any of the recommended novels for Literature. So to be on the safe side, we advise that you lay your hands on all the novels and study them.
4. Is Literature Compulsory in Junior WAEC (BECE)?
Yes, literature-in-English is a compulsory subject in Junior WAEC. However, you don't need to worry because it's not normally a tough paper. All you need is to have a good background or basic knowledge of the English language. If you do, every other thing will be a walkover.
The basic reason why Literature is compulsory in BECE is that it has immense cultural and historical value. So it is believed to be very important to life in the society. See other BECE Junior WAEC subjects.
Conclusion on "Recommended Novels for Junior WAEC 2023"
So here's where we end this very informative article trusting that it is helpful. Really thanking you for visiting this website. I want to encourage you to bookmark this site on your browser. By so doing, you will be able to access other information without hassle. If you stay in touch with this website, you won't miss anything.
Also remember that you can use the comments section to ask questions in case there's something you don't understand the recommended novels for Junior WAEC 2023. Or just share your thoughts with us.
Furthermore, kindly help us to reach others with this post. Share with friends on Social Media. Just scroll down to see the Facebook and Twitter and WhatsApp buttons. Thank you so much!
See you on the next article.
---
Still Got a Question? Drop Your Question Right HERE 👇👇 and click on Search.
Get an Immediate Response...
---
---
---
Get in touch with us
---
If this post was helpful to you, please help us to reach others by sharing with the buttons below!