This is the page where you get Npower News Today. Get every update you need about Npower Batch C Stream 2 here. Want to know the actual duration of Npower Batch C Stream 1? Like when their own program will end. And whether Npower Batch C Stream 1 will be redeployed and given permanent employment. Just tag along with this page.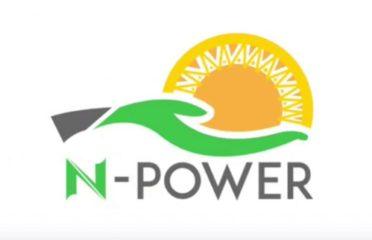 NPower News Today
All N-POWER batch C (stream II) are expected to update their profile with relevant information on their dashboard/ self-service portal.
Training/Learning activities for NPower Batch C1
To all Batch C1 Beneficiaries,
Training/Learning activities for both graduate and non-graduate programs through the learning management system in Work Nation will commence soon.
In preparation for the learning program, you are expected to participate in the learning segmentation exercise. This will enable us to identify your interest and provide you with relevant materials for your training.
Click the necessary button on your dashboard and complete the Excercise
Deployment Process of Npower Batch C Stream 2 Beneficiaries
The Ministry is working with the state Focal persons to avoid posting beneficiaries to PPA's far-off their place of residence.
Consequentially, posting process will begin with your state focal person after which N-power will finalize the process. Kindly wait until you are contacted by your focal person.
Kindly note, Nobody has been posted yet as deployment process is still on going. Please, keep observing your self service portal regularly if you are a beneficiary for update.
Read Also: NPower Pre-Selection List – How to Check if Your Name is Shortlisted
Requirement For 2021/2022 NPower Physical Verification Exercise
Birth Certificate/ Age Declaration Letter
Your Qualification verification/Degree Certificate
NYSC Discharge Certificate
Residential verification
Employment verification
The 2021/2022 NPower physical verification is to be carried out before the final shortlisting of successful candidates and to eliminate the number of unqualified applicants who faked and used incorrect information during the online registration.
Read Also: Application for Teach For Nigeria Job is on – Get Job Description, Requirements and Application Form Here
Documents needed for 2021/2022 NPower Physical Verification Exercise
A clear and recent passport
A means of verification i.e Valid identity card
Applicant's educational achievement/degree
Your NYSC discharge letter/certificate
BVN print out from your bank
Residence permit of your Local Government area.
During the npower physical verification, the N-Power verification officers will require some documents listed above for physical perusal (sight seeing) as the name implies "Physical Verification".
Note: During the last npower physical verification of N-Power Beneficiaries, they were asked for the above listed documents, few questions which was written in a form were asked by the N-Power officials. Questions like;
Full names as it appears in your bank account details
Full residence address information
Your State origin
Your LGA
Mother's maiden name
Your NYSC state and final place of NYSC Primary assignment
NYSC graduation year.
The physical verification is what will make you a full npower beneficiary.
Knowing all the requirements and procedures, npower physical verification date, time and venue will be communicated to you in due time.
How to Recover Password on Npower Portal
For N-Power BATCH C2 (stream 2) applicants, please make sure your records are fully updated on the NASIMS portal.
For first time users, recover your password using the procedures below:
Click on login
Use the "Forgot Password" Option
Enter your N-POWER application email
Click on "Send Link"
Check your mail and follow the instructions to reset your password.
After successful reset of password, please login to update your records on the NASIMS portal.
How to check your N-Power verification/enrollment status:
The following are 4 basic steps to check your N-Power verification/enrollment status on the NASIM portal:
All N-Power Batch C2 (stream 2) applicants are to visit the https://nasims.gov.ng/login
All N-Power Batch C2 (stream 2) applicants are to login into the NASIMS/N-Power portal with the email you used for N-Power registration or your N-Power Application ID
Once the N-Power Batch C2 (stream 2) applicant is logged in to the N-Power/NASIMS portal, click the "verification" tab just underneath your N-Power profile to view your N-Power enrollment status, you should see a congratulatory message, with a fingerprint enrollment image. If you saw a blank page please continue trying as this might be due to quality of browser being used or network issues.
N-Power Batch C2 (stream 2) applicants should activate the "capture fingerprint enrollment" tab feature, please note if your smart phone do not have the fingerprint hardware and software please visit the nearest cybercafe to activate and complete the fingerprint biometric enrollment.
If an N-Power Batch C2 (stream 2) volunteer is told to check back later, he or she should not panic and actually check back later. The N-Power/NASIMS portal is still uploading the software and the N-Power shortlisting process is ongoing. They will gradually come up with records of successful N-Power Batch C2 applicants.
---
Still Got a Question? Drop Your Question Right HERE 👇👇 and click on Search.
Get an Immediate Response...
---
---
---
Get in touch with us
---
If this post was helpful to you, please help us to reach others by sharing with the buttons below!