On this post, we shall give you medical school syllabus. This will include the list of courses under medicine and surgery and the entire course outline. By giving you the MBBS curriculum, we expect that you will have an idea of what to expect at each level of your career journey. So that you can prepare for your medicine and surgery courses ahead of time.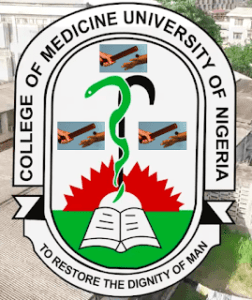 Medicine and Surgery as a Course
Many have asked, "Is Medicine and Surgery the same course?" Yes, Medicine and Surgery is studied as the same course. However, fully trained students graduate with an MB.BS degree. MB.BS is a composite bachelors degree. It means the Bachelor of Medicine and Bachelor of Surgery. It is also abbreviated as MBChB in the UK. In other words, MBBS and MBChB are essentially the same degrees. They are the primary medical degree awarded by medical schools in countries that follow the tradition of the United Kingdom.
Students currently medicine and graduate who are already practicing would tell you that Medicine and Surgery is not an easy course. To a very great extent, they are not lying. Medicine and Surgery is all about human life which is a precious gift. So preparation and training for practice is tough. It requires a lot of hard work and discipline.
The Difference Between MD and MBBS
Many intending medical students want to know the difference between MD and MBBS and which can be obtained first.
Well, like we have said earlier, MBBS stands for Bachelor of Medicine-Bachelor of Surgery. MD, on the other hand, stands for Doctor of Medicine.
Now the question is, "What's the difference?"
The elementary difference between the MBBS and MD is that MBBS is an undergraduate course designed for students who wish to pursue a career in the field of Medicine. Whereas, MD is a postgraduate course that can only be pursued by students who have completed their MBBS. In MD programme, the medical graduates are taught the complex details of medicine. In the end, they are given the title, "Doctor of Medicine (MD)".
MBBS Course Duration
To obtain a Bachelor of Medicine and Bachelor of Surgery (MB.BS) from the University, admitted students stay a minimum of 6 academic years (for UTME students) or 5 academic years (for Direct entry students) to qualify for the degree. Three years out of these periods are spent in the clinical areas although the initial pre-clinical years are spent mostly in the class rooms and laboratories.
The last 3 years are mostly spent in the Teaching Hospital for observational and hands-on exposure. All the Students in their penultimate year go on community/rural postings. Also all students carry out at least one research project during their 4th MB.BS period.
Read Also:
Careers in Medicine and Surgery
Many have asked the very important question, "What can I do with a degree in Medicine and Surgery?"
The truth is that there are so many lucrative opportunities and prospects for holders of MBBS. Here are some of them.
1. Public Health Worker
2. Health Journalist
3. Medical Teacher
4. Clinical Forensic Medical Examiner
5. Crowd Doctor
6. Medical Photographer
7. Medical/ Pharmaceutical Researcher
8. Sports and Exercise Medicine
9. Volunteer Work
10. Medical Sales Representative
11. Medical Legal Advisor
12. Occupational Physician
13. Transplant Coordinator
14. Radiology/Diagnostic Imaging Director
15. Investment banker
List of Courses Under Medicine and Surgery
The list of courses under Medicine and Surgery are relatively many. For MBBS which is a 5 year program, there are over 75 courses that the student must offer and pass before they can graduate as medical doctors. I'm going to list them in the following sections under course outlines.
Course Outline Medicine and Surgery in Nigeria
The following are the course codes, titles and outlines for students pursuing a degree (MBBS) in medicine and surgery in Nigeria.
100 Level Medicine and Surgery Courses (First Year)
FIRST SEMESTER
COURSE NO. TITLE UNITS
BIO 101 General Biology for Medical Students 2.
BIO 151 General Biology I 3.
CHEM 101 Basic Principles of Chemistry 2.
CHEM 171 Basic Practical Chemistry 2.
PHY 101 General Physics for Life Sciences I 2.
PHY 191 Practical Physics I 2.
TOTAL 13
SECOND SEMESTER
BIO 152 General Biology II 3.
BIO 153 General Biology (Practical) 2.
CHEM 111 Basic Principles of Chemistry II 2.
CHEM 121 Basic Principles of Chemistry III 2.
PHY 102 General Physics for Life Sciences II 2.
PHY 100 General Physics for Life Sciences III 2.
PHY192 Practical Physics I 2.
ZOO 121 Basic Parasitology 2.
TOTAL 15
200 level Medicine and Surgery Courses (Second Year)
FIRST SEMESTER
ANAT 201 Gross Anatomy I 6.
ANAT 203 Embryology and Genetics 1.
ANAT205 Histology and Histochemistry 2.
BIC 201 Introduction to Biochemistry 2.
BIC 202 Chemistry of Biological Molecules 3.
PHS 201 General Principles of Blood and Body Fluids 2.
PHS 202 Muscles, Nerves and Autonomic Nervous System 2.
PHIL 131 Introduction to Logic I 2.
TOTAL 20
SECOND SEMESTER
ANAT 202 Gross Anatomy II 6.
ANAT 204 Embryology and Genetics 1.
ANAT206 Histology and Histochemistry 2.
BIC 203 Metabolism of Biomolecules and Bioenergetics 3.
PYS 203 Renal and GI Physiology 3.
PYS 204 Cardiovascular and Respiratory Physiology 3.
PHIL 132 Symbolic Logic 2.
TOTAL 20
300 Level Medicine and Surgery Courses (Third Year)
FIRST SEMESTER
ANAT 301 Gross Anatomy III 4.
ANAT 302 Embryology and Genetics 1.
ANAT303 Histology and Histochemistry 1.
BIC 301 Nutritional Biochemistry 2.
BIC 302 Special Topics in Biochemistry 3.
PYS 301 Endocrinology and Reproductive Physiology 2.
PYS 302 Neurophysiology 2.
PYS303 Special Senses 1.
TOTAL 16
SECOND SEMESTER
PHA 301 General Pharmacology 2.
PHA 302 Systemic Pharmacology 2.
MIC 301 Bacteriology 2.
MIC 302 Virology 1.
MIC303 Mycology 1.
CPY 301 Clinical Chemistry 2.
CPY 303 Practical Laboratory Work 1.
PAT 301 General Pathology 3.
HEM 301 Basic Immunology 2.
MED 301 Introduction to Clinical Medicine 2.
MED 302 Cardiology 2.
MED304 Respiratory Medicine I 2.
MED 305 Gastroenterology 2.
MED 306 Clinical Haematology 2.
MED307 Metabolic Disorders and Endocrine Diseases 1.
MED 308 Neurology I 1.
MED 309 Nephrology I 1.
MED310 Diagnostic Radiology in Medical Practice 1.
SUG 301 Introduction to Clinical Surgery 1.
SUG 302 General Surgery 3.
SUG303 Congenital Abn. And Endocrine Surgery 3.
SUG 304 GI surgery 3.
SUG 305 Urology 2.
SUG306 Plastic Surgery Burns 2.
TOTAL 44
400 Level Medicine and Surgery Courses (Fourth Year)
FIRST SEMESTER
PHA 401 Antimicrobial, Antifungal, Antiviral, Antiprotozoal Agents 2.
PHA 403 Drugs Acting on the CNS 2.
PHA405 Practicals and Demonstrations 1.
MIC 401 Medical Protozoology 1.
MIC 402 Practical Protozoology 1.
MIC403 Medical Helminthology 2.
MIC 404 Applied Medical Microbiology 1.
MIC 405 Medical Entomology 1.
CPY 401 Clinical Chemistry 1.
CPY 402 Human Nutrition 2.
CPY403 Practical Laboratory 2.
HEM 401 General Haematology 2.
HEM 402 Blood Transfusion 2.
HEM403 Practical Haematology 2.
PAT 401 System Pathology 3.
PAT 402 Histopathology 2.
PAT403 Forensic Medicine 2.
TOTAL 27
SECOND SEMESTER
PHA 402 Chemotherapy of Malignant Diseases 1.
PHA 404 Special Topics in Pharmacology 2.
PHA406 Practicals and Demonstrations 1.
OBG 401 Introduction Gynaecology 3.
OBG 402 Gynaecology Clinics 3.
PAE 401 Introduction to Paediatrics 3.
PAE 402 Nutrition, Growth and Development 2.
PAE403 Child Health and Primary Care 2.
PAE 404 Diseases of the Cardiovascular & Respiratory Systems 2.
PAE 405 Diseases of Digestive & Genito Urinary Systems 2.
COM 401 Introduction to Medical Statistics 1.
COM 402 Human Ecology /Medical Sociology 1.
COM403 Health Statistics and Demography 1.
COM 404 Research Methods in Public Health 2.
COM 405 Introduction to Community Health 2.
COM406 Integrated Community Health Lectures and Endemic Diseases Clinic 2.
TOTAL 30
500 Level Medicine and Surgery Courses (Fifth Year)
FIRST SEMESTER
PHA 501 Clinical Pharmacology.in Paediatrics/Obstetrics 2.
OBG 501 Reproductive Physiology 1.
OBG 502 Labour, Pueperium and the Neonate 3.
OBG503 Obstetrics Clinic 8.
OBG 504 Special Topics (OBG) 2.
OBG 505 Special Clinic (OBG) 2.
PAE 501 Endocrine and Metabolic Diseases 1.
PAE 502 Diseases of the Nervous System,.Muscles and Bones 1.
PAE503 Diseases of Blood 1.
PAE 504 Specific Infections and Genetics 1.
PAE 505 Paediatric Oncology 1.
PAE506 Neonatology 1.
COM 502 Integrated Clinical Teaching & Public Health Tutorials 2.
COM 503 Computers in Medicine 1.
COM504 Primary Health Care Posting 8.
TOTAL 35
SECOND SEMESTER
ANE 501 Resuscitation, Principles and Practice of Anaesthesiology 2.
ANE 502 Clinicals in Anaesthesiology 2.
SUG505 E.N.T. 2.
SUG 506 Ophthalmology 2.
SUG 507 Orthopaedics 2.
MED 503 Dermato-venereology 2.
MED 502 Psychiatry 2.
RAD 501 Tutorials in Radiology 2.
TOTAL 16
600 Level Medicine and Surgery Courses (Sixth Year)
FIRST SEMESTER
MED 601 Cardiology II 1.
MED 602 Respiratory Medicine II 1.
MED603 Gastroenterology II 1.
MED 604 Nephrology II 1.
MED 605 Rheumatology and Rehabilitation 1.
MED606 Clinical Immunology 1.
MED 607 Neurology II 1.
MED 608 Tropical Medicine and Infectious Diseases 2.
SUG 601 Solid Tumours and Other Neoplasms 2.
SUG 602 Cardiothoracic and Vascular Surgery 2.
SUG603 Paediatric Surgery 2.
SUG 604 Neurosurgery 2.
MED 609 Therapeutics of Common Medical and surgical Disorders 1.
TOTAL 18
SECOND SEMESTER
MED 610 Medical Ethics and Jurisprudence 2.
MED611 Special Topics in Medicine 2.
MED 612 Medical Herbs 1.
SUG 605 Special Topics in Surgery 3.
TOTAL 8
Course Outline Medicine and Surgery in Nigeria PDF
In addition to what you have above, you can get the complete course outline for medicine and surgery in PDF format. If that's more convenient for you, then you can get it via this link.
---
Still Got a Question? Drop Your Question Right HERE 👇👇 and click on Search.
Get an Immediate Response...
---
---
---
Get in touch with us
Join our 2023 JAMB Tutorial Classes on WhatsApp or Telegram or Facebook
Like and Follow us on Facebook @SURE SUCCESS NG
Join our Aspirants Facebook Group @JAMB Tutorials & Updates
UNN Aspirants and Students, Join MY UNN DREAMS (MUD)
---
If this post was helpful to you, please help us to reach others by sharing with the buttons below!