Joint Admissions & Matriculation Board, JAMB recommended textbooks for Economics. Textbooks recommended for Economics in JAMB. Economics Textbook for JAMB PDF. Best Economics Textbook For JAMB.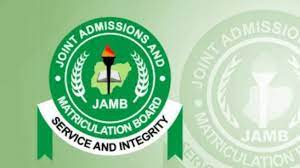 Aderinto, A.A et al (1996) Economics: Exam Focus, Ibadan: University Press Plc.
Black, J. (1997) Oxford Dictionary of Economics. Oxford: Oxford University Press.
Eyiyere, D.O. (1980) Economics Made Easy, Benin City, Quality Publishers Ltd.
Fajana, F et al (1999) Countdown to SSCE/JME Economics Ibadan: Evans
Falodun, A.B. et al (1997) Round-up Economics, Lagos: Longman
Kountsoyiannis, A. (1979) Modern Microeconomics, London: Macmillan
Lipsey, R.G. (1997) An Introduction to Positive Economics, Oxford: Oxford University Press.
Samuelson, P and Nordhaus, W. (1989) Economics, Singapore: McGraw-Hill
Udu E and Agu G.A. (2005) New System Economics: a Senior Secondary Course, Ibadan: Africana FIRST Publishers Ltd.
Wannacott and Wannacott (1979) Economics, New York: McGraw-Hill.
Brownson-oton Richard (2010) What is Micro-Economics? Niky Printing and Publishing coy.
See also:
Downloadable Resources for JAMB Preparation
Exam Focus Economics PDF Textbook Download.
Round-Up Economics Textbook PDF Download.
Essential Economics Textbook PDF Download.
Comprehensive Economics Textbook PDF Download.
The Invisible Teachers Of Jamb's Use Of English PDF By Dele Ashade.
Thanks for reading. Please do well to share.

If you have any questions stemming from this particular post or any other concern you may have, feel free to leave me a comment below. I will try my best to respond as soon as possible. Don't forget to also subscribe to comments notification so as to be notified when I reply to your comment.
Furthermore, kindly help us to reach others with this post. Share with friends on Social Media. Just scroll down to see the Facebook and Twitter and WhatsApp buttons. Thank you so much!
Wishing you admission this year.
---
Still Got a Question? Drop Your Question Right HERE 👇👇 and click on Search.
Get an Immediate Response...
---
---
---
Get in touch with us
Join our 2023 JAMB Tutorial Classes on WhatsApp or Telegram or Facebook
Like and Follow us on Facebook @SURE SUCCESS NG
Join our Aspirants Facebook Group @JAMB Tutorials & Updates
UNN Aspirants and Students, Join MY UNN DREAMS (MUD)
---
If this post was helpful to you, please help us to reach others by sharing with the buttons below!