This post provides a veritable resource for messages to wish you congratulations on your graduation. So, I will show you the significance of graduation and why graduation deserves celebration. You will also get tips on how to convey your congratulations for a friend, sister, brother, boyfriend, girlfriend, wife, daughter or son.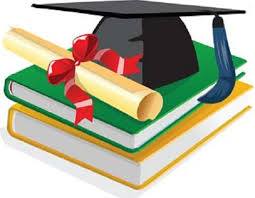 Graduation is a time of joy and a time of celebration of a great achievement. It marks the end of several years of hard work and perseverance through an academic program.
It also marks the transition from one chapter of life to the next. Whether it's a high school graduation, a college degree or any other educational milestone, saying "Congratulations on Your Graduation" is more than just a few words – it's a heartfelt acknowledgment of someone's accomplishments.
The Significance of Graduation
Graduation from a course or program is a monumental achievement in the life of any student. It marks the happy ending of several years of countless hours of studying, writing exams and overcoming all manner of challenges.
When you see graduates, you see people who have shown dedication and perseverance through the ups and downs of their academic journey. So it's really not just about the diploma, degree or certificate they hold; but abut the personal growth and knowledge acquired in preparation for the future.
Reasons Why Graduation Deserves Celebration
If you are a member of a graduating set, then you deserve all the celebration there is. If it's someone connected to you that is graduating, the same goes for them. The reason is because:
Graduation marks the beginning of a new chapter in a graduand's life. In this new chapter, they are to step into the real world and really practicalize the knowledge and skills they acquired in school. This significant shift deserves celebration.
Successfully fulfilling the requirements of a course is no small feat. It is a testament of a person's hard work and determination. When these qualities are recognized and celebrated, it serves as a source of inspiration to the graduates as they take on new challenges and opportunities.
Graduation ceremonies are memorable events filled with excitement, pride and joy. In the coming years, the celebrants may look back on those memories with fondness.
How to Convey Your Congratulations on People's Graduation
There are several ways you can convey you congratulations on people's graduation. Here are some of them:
First is through personal messages. Sending personal messages are a great way to congratulate someone on their graduation. In so doing, you can share specific memories or qualities of the graduate that you admire.
Another way to convey your graduation congratulation is via gifts. Buy and give thoughtful gift to the graduate.
You can also congratulate friends and families on their graduation is by attending the graduation ceremony. Your presence can make the day to feel more special.
Finally, you can convey your congratulations to a family member or friend who is graduating by throwing a party for them.
---
On this post, our focus is conveying graduation congratulations through personal messages. So whether they are your crush, girl friend or boy friend, children, cousins or other relations; or you are simply looking for messages to congratulate for myself, just scroll down to make a choice out of our wonderful collection.
Read Also: Happy Convocation Wishes, Messages and Prayers
Happy Graduation Wishes, Messages and Quotes
Here are general graduation wishes you can send to friends and acquaintances on their special day.
| | |
| --- | --- |
| S/no | Happy Graduation Wishes, Messages and Quotes |
| 1. | Congratulations on your graduation from the university. Maintain the same attitude of hard work, faith in God, courage and confidence as you face the challenges of life after school. May God bless you with more successes. Happy Graduation. |
| 2. | It's very obvious that reaching this milestone was not an easy task. But you did it. My heartiest congratulations on your graduation dear. |
| 3. | I heard that your graduation ceremony is today. Congrats! You have made yourself and your parents proud. Best of luck for all future endeavors and keep achieving all your goals. |
| 4. | Congratulations on your Graduation! I always knew you had the potential to reach where you are today in your academic career. Keep up the good work. Wishing you the very best and expecting a party! |
| 5. | You said No to all comforts, you said No to all distractions; you chose to focus on your goal. And you worked real hard at it, now you made it! Hearty congratulations on your graduation my friend, you rock!!! |
| 6. | Success is not easy to achieve in life. It comes to those who willingly strive for it. You did your best and this special day is a proof to that. Yes, it's your day of celebration. Many congrats on your achievement! |
| 7. | Because of the huge amount of diligence and unwavering commitment you gave your studies, you are the most deserving of university graduation. You have made the entire family proud. Keep it up! Hearty congratulations on your graduation today. |
Happy Graduation Wishes For Myself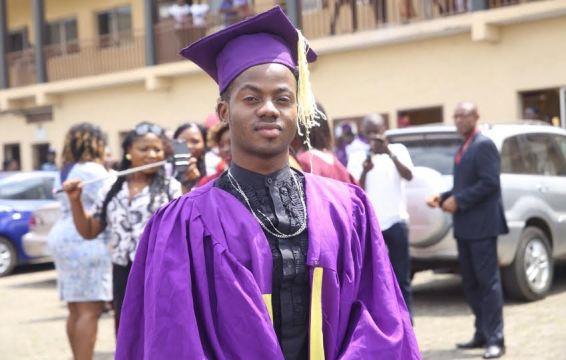 If you are the one that did all the hard work and perseverance, if you are the one who passed through the challenges on your journey through high school, college or university, you deserve all the congratulations in the world. And no one else can congratulate you better than you. Get ideas from our collection of Happy Graduation wishes for Myself.
| | |
| --- | --- |
| S/no | Happy Graduation Wishes for Myself |
| 1. | Today marks my transition from being a student to becoming a professional. It's not an easy achievement but I worked hard to make it possible. I'm very proud of myself and this is wishing a very happy graduation to my humble self. |
| 2. | I really thank God for making it possible for me to officially graduate today. As I enter the new phase, I pray that God will continue to surround me with supportive and encouraging friends and family who believe in my abilities. And hope they will always be there to encourage me to reach my full potential. Congratulations to me. |
| 3. | When I got admitted into my course, four years seemed like eternity and graduation day appeared so distant. It seemed like the hard work would never end. But the much-desired day has finally arrived. It's time to graduate… Many congratulations to Meee! |
| 4. | It's my special day and I'm ceasing this opportunity to send a happy Graduation message to myself. It is my prayer that I shall emerge from this graduation ceremony with a sense of pride and accomplishment; ready to take on whatever demands and challenges that lie ahead. Self love. |
Congratulations on Your Graduation My Son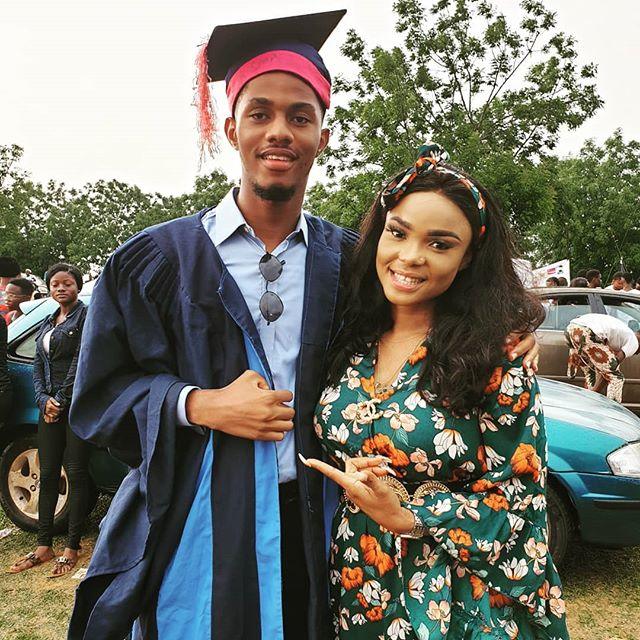 This is for mothers and fathers whose sons are matriculating. Select from of any of the following messages and send to them.
| | |
| --- | --- |
| S/no | Congratulations Message for Graduation of My Son |
| 1. | I am as joyful as you are today but more than that, I'm proud to have you as son. You did not let down the confidence we had in you. You did not just graduate in record time, you came out as one of the best. On behalf of your mum and siblings, I say Hearty Congratulations. |
| 2. | As today marks your official graduation day from the University, I want you to come to terms with the fact that your realities are no longer what they use to be. Now to have to enter the labor market. You must embrace new challenges just as you did during your school days. If you can remain focused and diligent, greater successes await you. Jumbo-sized Congratulations on your graduation. |
| 3. | "To accomplish great things we must not only act, but also dream; not only plan, but also believe". My heartiest congratulations on your graduation today! You really deserve it. May you have many more years of success and higher achievements. You have really made us proud. |
| 4. | Dear son, Congrats on your achievement, You made us so proud, You have proved your worth, And you are truly out of the crowd, Stay happy and blessed, Wishing you a joyful graduation ceremony, and more success in your life endeavors. |
| 5. | From the moment you were born, I knew that you have that special something in you. From your early years, you had that flair of going one step ahead. Little wonder you have achieved so much in life already. This graduation is an addition to your many successes. Wishing you joy and happiness today. |
Happy Graduation Message for Her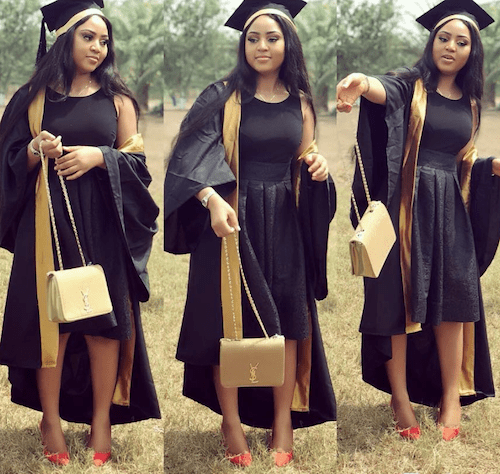 | | |
| --- | --- |
| S/no | Happy Graduation Message for Her |
| 1. | I wish you a hearty Congratulations on this pleasant occasion. May your life always shower you with such happy and successful moments. Well done. Happy Graduation. |
| 2. | Congratulations on your graduation, my love! I'm so proud of you for all the hard work and dedication you've put in to get to this point. Here's to a bright future filled with endless possibilities! |
| 3. | Hard work truly pays in life. The moment when you needed to strive, you played your part so well. You gave it your very best, and now you have reasons to smile. I am happy that you went the extra mile in your studies, so you have rightly achieved your dreams. Wishing you many congrats! |
| 4. | You did it again, my beautiful baby girl! You made it through the challenges and obstacles of secondary school, scaled through JAMB and now you are graduating from the university. Baby, you are always victorious. I can't wait to see all the amazing things you'll achieve in the years to come. I love you. |
| 5. | Today marks the end of one chapter and the beginning of a new one in your life. I'm so excited to be by your side as you begin the new phase of your life. Hearty congratulations on your graduation, sweetheart! |
| 6. | I knew you could do it! Your intelligence and determination are truly awe-inspiring. I'm so honored to be with someone as talented and hardworking as you are. Congratulations on your graduation, my dear. |
Sweet Graduation Messages for My Love

[Congratulations on Your Graduation]
| | |
| --- | --- |
| S/no | Sweet Graduation Messages for My Love |
| 1. | Baby boo, it's an entirely new phase of life for you. As you begin it, I wish you all the success and happiness you deserve. May you excel in everything you do now that you are done with school. And may this graduation be just the beginning of a brighter future ahead. I love you with everything in me. |
| 2. | My dear, you have worked hard to reach this important milestone in your life. I'm persuaded that you will continue to work hard to achieve your lofty dreams in the labor market. My heart swells with pride as I watch you begin the new phase of your life. And I am so glad that you are my heart. Congratulations on your graduation! |
| 3. | To my beloved darling with a the rare combination of beauty and brain, happy graduation! I had no doubt that you have all it takes to finish tops in the academic journey. And yes, you just made me proud again as you have always done. So I'm here to cheer you on and wish you greater successes. I love you. |
| 4. | My dearest, this is me sending all my love and support to you on this momentous day of your graduation. I pray that you may continue to grow and learn and that your future be filled with endless possibilities. Congratulations love and keep shining bright for me! |
Romantic Graduation Wishes, Quotes and Messages
If your crush is matriculating today, get a romantic graduation message to toast him or her. Scroll through the table to find a suitable message for your boyfriend or girlfriend according to your relationship.
| | |
| --- | --- |
| S/no | Best Romantic Graduation Messages |
| 1. | Babe, today affords me another opportunity to reflect on how lucky and blessed I am to have you as my girl. You are an impeccable expression of beauty with brains. Wishing you a happy graduation filled with love from the depth of my heart. |
| 2. | Dearest darling, my heart is bursting with joy and pride as I congratulate you on your graduation today. You're not just intelligent, but also kind and beautiful/handsome inside and out. I'm so lucky to be by your side on this journey. I love you. |
| 3. | Sweetheart, you have exceeded all expectations and proven your incredible intelligence and determination with your graduation. You make me so proud and I love you more than words can express. I will always be there to support you emotionally, financially and otherwise. I love you loads. |
Where to Post Congratulations on Your Graduation Wishes, Messages and Quotes
If you are the celebrant, you can drop your graduation messages or quotes as a status on your social media handles. You can post a graduation status on Facebook, Twitter, Instagram, etc together with your lovely pictures.
You can also post the messages in your Facebook, Instagram and Whatsapp stories.
If your crush (girl friend or boyfriend) or relation is the one celebrating, you can post a status and tag them. Or you can send them a direct message in their inbox.
You can also send SMS or Whatsapp messages to them.
Best Happy Graduation Gift Ideas
Many times on several occasions, we are faced with the challenge of gift ideas. If your son or daughter is the one celebrating their graduation, if your crush, girlfriend or boyfriend is the celebrant, what kind of gifts will you present to them on their day? This is certainly something to think about because it goes beyond sending wonderful happy graduation wishes and prayers. They are expecting a gift! So what's the best graduation gift idea? The best graduation gift ideas must resolve around your budget as an individual. Your choice of gifts must be affordable, useful and lovely.
Thanks for visiting this website. Kindly help me to reach others with this post by sharing with friends on Social Media. Just scroll down to see the Facebook and Twitter and other social media buttons.
It's still yours sincerely, Henry Divine.
---
Still Got a Question? Drop Your Question Right HERE 👇👇 and click on Search.
Get an Immediate Response...
---
---
---
Get in touch with us
---
If this post was helpful to you, please help us to reach others by sharing with the buttons below!