The aim of this post is shed light on SASSA payments especially for those who are having issues with their payments. Some of the issues applicants face with SASSA include decline and delay of payment even after approval. So if you are one of those asking, "Why is my SASSA money not in?" this article will provide you with clear answers and guide you on what to do to facilitate the payment.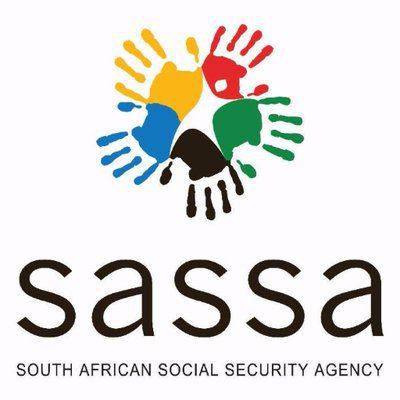 As you may already know, SASSA is the acronym for South African Social Security Agency. The agency gives financial support to individuals and families in South Africa. This financial support is often a lifeline especially to people who are desperately in need.
However, the process of applying for and receiving SASSA grants is not always as straightforward as one might hope. One common challenge that recipients face is the delay between the approval of their grant and the actual payment.
My goal in this article is to show you the various factors that can lead to delays in receiving approved SASSA money. I will also show you the steps you can take to facilitate your payment if you are experiencing delay.
SASSA Application Process
Before I explore the reasons behind delayed payments, it's crucial to make you understand the SASSA application process.
There are several types of SASSA grants that people in South Africa can apply for. They include
disability grant,
old age pension,
child support grant,
SRD/R350 grant
When you first apply for any of the above SASSA grants, you initiate a lengthy and meticulous procedure. The reason for the lengthy process is to prevent fraudulent claims and to ensure that only eligible applicants receive financial assistance.
The "Approved" Status
If you are an eligible applicant and your application goes through the necessary verifications, you will attain the "approved" status. This status indicates that you meet the eligibility criteria. It also means that the agency has successfully completed all the required documentation and background checks.
Note, however, that "approved" doesn't mean the money is immediately on its way to your bank account. This is where many applicants begin to wonder why their approved funds are not yet in.
The Wait for "Payment Pending" and "Paid" Status
After the approval of your grant, two other important steps will follow. That is, processing of payment and releasing of the payment.
During this phase, you may see any of two crucial statuses: "payment pending" and "paid." "Payment pending" means that your approved grant is in the queue for payment but has not yet been disbursed.
You can only be certain that the money has been issued to you when your status changes to "paid".
Causes of Delay of SASSA Payment After Approval
Delay of SASSA payment after approval can occur for several reasons. You need to understand the causes of delay so that you can manage your expectations properly.
Here are some of the causes of delay:
1. Processing Volume
Because of the ever-increasing population of individuals and families in need of financial aid, SASSA processes a vast number of applications daily. The sheer volume can slow down the payment process.
2. Verification
Because of the need to forestall fraud and ensure that only eligible people get financial aid, SASSA may require additional verification for some people. If the agency requires you to go through additional verification, your payment may be delayed as they work to confirm your eligibility.
3. Technical Glitches
Technical issues may emanate either from SASSA's end or from the banking system. Regardless of the source of the technical glitches, they can delay or hinder payments.
4. Banking Errors
Banking errors can cause delays. The errors may be as a result of discrepancies or other issues with your bank details. That is why it's important to ensure that your banking information are accurate at the point of application.
5. Updating Your Banking Details
Another situation that can lead to payment delays is updating your banking details with SASSA. Regardless of the channel you use to submit the request, the agency will need to re-verify your details. The process of re-verifying your details takes time because it involves communication with your bank and possibly the SA Reserve Bank.
Unfortunately, there's no set timeframe for this verification, but it typically takes 7-10 working days. Delays can occur if your bank is slow to respond or due to factors beyond SASSA's control.
What to Do if Your SRD Grant is Approved But Not Paid
Under SASSA, SRD stands Social Relief of Distress. It is possible for your SRD grant application to successfully pass the approval stage without you receiving payment. If you find yourself in such situation, here are steps you can take:
1. Wait a Few Days
You need to understand that SASSA often processes payments in batches. So it may take a few days for them to release your funds.
The first advice, therefore, is to be patient. Give it some time.
2. Check Payment Status
The next action you can take is to use the SASSA SRD website to log in to your account and check the payment status of your grant. If your payment has been processed, you'll see the payment date and amount.
3. Contact SASSA
If the payment shows as processed but is yet to reach your account, get in touch with SASSA. You can contact SASSA through their communication channels such as the hotline or email. They are in the position to offer explanations and provide necessary assistance.
4. Review Bank Details
Do ensure that your bank details are correct and that they match your application. It's true that errors and discrepancies are usually caught earlier in the process, but you can still double-check.
Time-frames for Payment of SASSA Fund

Understanding the time-frames for payment of SASSA money is very important. Some of the factors that determine the variation of the time it takes for SASSA to pay after approval includes:
The type of grant you've applied for
The the volume of payments they are processing at the time.
But generally, SASSA aims to pay approved applications within a maximum of three months from the date of application. However, some grants may include back payments to the date of application, depending on the grant type.
For the SRD grant, often referred to as the R350 Grant, the payment process is expedited because it's intended to be a temporary grant. SASSA aims to pay SRD grant applicants within 10 working days from the date of approval.
How to Check if Your SASSA Money Has Arrived
After the approval of your SASSA application, it is good practice to monitor your payment status, That's one way to ensure that you receive your funds as expected.
Although I have stated some of the reasons earlier in this article, I still need to tell you why it's important that you regularly check your SASSA payment status.
The reason is because SASSA processes a vast number of payments every month, which increases the potential for errors.
Detecting any issues as early as possible allows you to work on resolving them promptly.
There are several channels you can use to check if your SASSA money has been received. Here are some of them:
1. Online
Log in to your account on the official SASSA website or the dedicated SRD website for the R350 grant. In your account dashboard, you can review your payment history and check whether your SASSA money has been paid.
2. Telephone
You can monitor your SASSA payment status by contacting their Helpline on 0800 60 10 11. When you call, follow the prompts to check the status of your payment. Be prepared to provide your ID number and other personal details for verification purposes.
3. USSD
USSD code is another simple channel via which you can monitor your SASSA payment status. But that must be done using your SASSA registered phone number.
With the phone number in your mobile phone, dial *120*3210# and follow the prompts to check your SASSA balance and payment status.
4. Banking
Using your bank's mobile app, you can check and find out if SASSA paid into your account without your notice. You can also confirm this by getting your account's statement for two or three previous months.
Conclusion
Here's where we wrap up this informative piece. In the article, we saw that SASSA grants is a vital source of financial support for many South Africans. But sometimes, there may be very frustrating delays in payments, and these delays are often related to the extensive process and high volume of applications.
I explained the process and the potential causes of delays so that applicants can better manage their expectations. I also exposed the appropriate actions applicants can take to ensure a smoother payment experience.
Before you go, kindly help us to reach others with this post by sharing with friends on Social Media. Just scroll down to see the Facebook and Twitter and other social media buttons. Thank you so much!
See you on the next article.
---
Still Got a Question? Drop Your Question Right HERE 👇👇 and click on Search.
Get an Immediate Response...
---
---
---
Get in touch with us
---
If this post was helpful to you, please help us to reach others by sharing with the buttons below!