The way we learn and pursue academic goals is fast changing with the evolution of technology. Online education has come to provide greater accessibility, flexibility and innovation in our educational landscape. Today, people can study and bag degrees without stepping into the four walls of any traditional campus. They do everything online from accessing lecture materials to receiving classes and writing exams. For those interested in acquiring a teaching degree, this post will explore the best online colleges for teaching degrees.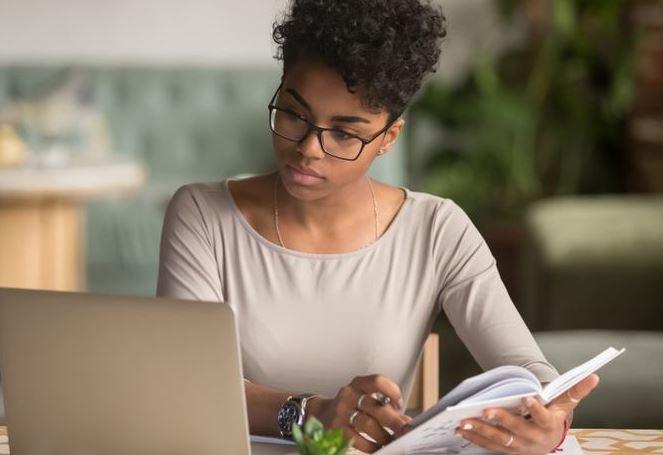 As an enthusiastic and committed prospective teacher, you need to acquire the abilities and information necessary to motivate your students. You can do so by pursuing a teaching degree. However, the route to obtaining a teaching degree is no longer limited to conventional brick-and-mortar establishments.
Today, there is an abundance of virtual colleges and universities that guarantee a fusion of scholarly distinction and ease of access.
You are on this page probably because you are seeking to discover which online college will open doors to a rewarding and influential teaching profession for you.
You will get all the answers in the next few sections.
Importance of Online Education for Teaching Degrees & the Scope of this Article
We can never overemphasize the importance of online learning for teaching degrees. Future educators, who frequently balance a number of obligations, can now follow their passions without being limited by location or strict timetables.
More so, online education makes possible for students to gain access to a varied community of learners from different backgrounds. This often adds a rich tapestry of viewpoints to the educational process.
If you are an aspiring educator and wish to pursue an online teaching degree, we shall provide you with the information and understanding necessary to make wise choices regarding available colleges. We'll explore the important factors that ought to influence your choice-making process, from assessing the credentials of the faculty to using the digital tools at your disposal.
We shall also explore the various kinds of teaching degrees, the specialties they provide and the many employment options that open up for graduates. Then, we'll highlight some of the best online colleges for teaching degrees, giving you an inside look at what makes them stand out.
Read Also: Online Education: Types, Advantages, Degrees, Masters, PhD
Important Things to Look for When Searching for the Best Online Colleges for Teaching Degrees
As a prospective educator in search for the best online colleges for teaching degrees, there are some important things you must look for in any college you wish to consider. Here are some of them:
1. Program Recognition and Accreditation Status
Accreditation is the process of rigorous evaluations that educational institutions go through to make sure they adhere to set standards of quality and integrity. It is not only applicable to the traditional institutions, it is also a very important term within the virtual world of online learning.
It is accreditation that guarantees the caliber and reliability of an online college, and the quality of the degree they award. So don't ever think that accreditation is a mere formality, it's serious.
Finally on this, accreditation gives an online college recognition which is the only assurance that your well-earned teaching degree will be regarded and acknowledged in the job market and workplace.
2. Faculty Experience and Qualifications
The beating heart of any academic institution is the faculty. The same is true about online colleges in the virtual world. So before settling for a college, do well to explore the credentials and backgrounds of the teachers who will influence your academic path. Find out the quality of the faculty and their commitment to creating a stimulating and rewarding learning environment, from doctorate degrees to practical teaching experience.
3. Resources for Learning and Technology
This is very important because technology is intrinsically linked to online learning. Therefore, before opting for an online college, you must find out the extent to which they meet the necessary technological prerequisites. These would include virtual classroom and other collaborative tools like internet speed, software, digital libraries and databases.
Where all of these are in place, you can be sure of an uninterrupted educational journey.
4. Services for Students' Support
One of the easiest ways to find out how good an online college is is by checking their students support services. They must be focused on the needs of their students via a strong network of support services. Through the support network, they provide tutoring, counseling and academic advice to students.
Find out if there are testimonies from other online students who have overcome obstacles with the aid of their online college's support system. That'd give you an idea.
Read Also: How Can You Protect Yourself Online? Learn 10 Ways
The Best Online Colleges for Teaching Degrees
Here's a list of 10 best online colleges for teaching degrees (in no particular order):
1. University of Florida Online
Strengths of University of Florida online college for teaching degrees:
Strong emphasis on research-based teaching practices.
High-quality faculty known for their expertise in education.
Robust online support services, including academic advising and career counseling.
2. Penn State World Campus
Strengths of Penn State World Campus online college for teaching degrees:
Well-regarded for its education programs and commitment to excellence.
Extensive online resources and a comprehensive curriculum.
Notable faculty members with expertise in various education fields.
3. Arizona State University Online
Strengths of Arizona State University online college for teaching degrees:
Innovative approach to education with a focus on technology and adaptability.
Strong commitment to accessibility and affordability.
Collaborations with leading education experts and industry professionals.
4. Western Governors University
Strengths of Western Governors University online college for teaching degrees:
Pioneering competency-based learning model for personalized education.
Focus on practical skills and real-world application in teaching.
Affordable tuition and flexibility for working professionals.
5. University of Southern California Rossier Online
Strengths of University of Southern California Rossier online college for teaching degrees:
Emphasis on preparing educators for diverse and inclusive classrooms.
Engaging online learning platform with interactive coursework.
Strong network of alumni and partnerships in the education sector.
6. Texas A&M University Online
Strengths of Texas A&M University online college for teaching degrees:
Renowned faculty with expertise in various education disciplines.
Commitment to research in education and continuous improvement.
Collaborative and supportive online learning environment.
7. Grand Canyon University Online
Strengths of Grand Canyon University online college for teaching degrees:
Christian values integrated into education programs.
Focus on ethical leadership and preparing educators for social impact.
Engaging online platform and diverse education specializations.
8. Liberty University Online
Strengths of Liberty University online college for teaching degrees:
Integration of Christian principles in education programs.
Commitment to academic excellence and ethical leadership.
Comprehensive online resources and strong support services.
9. Walden University Online
Strengths of Walden University Online College for teaching degrees:
Focus on social change and community impact in education.
Varied specializations and customizable degree plans.
Faculty with a mix of academic and practical experience.
10. University of Nebraska Online
Strengths of University of Nebraska Online College for teaching degrees:
Commitment to research-based teaching strategies.
Broad range of education specializations to meet diverse needs.
Strong reputation for academic excellence in education.
Different Types of Teaching Degree
There are many different types of teaching degrees, each targeted to a specific level of education and subject area. Below are some of them:
1. Associate's Degree in Education
This is a two-year program that introduces the foundational concepts in education. Associate's degree in education provides a stepping stone to a bachelor's degree or prepares students for paraprofessional roles in education.
2. Bachelor of Education
This is a four-year program that provides a thorough understanding of educational theories and teaching methodologies. The possible specializations here include early childhood education, elementary education, secondary education and special education.
3. Post-Baccalaureate or Second Bachelor's Degree in Education
This program is specially designed for prospective educators who have a bachelor's degree in a non-education discipline. If such individuals desire to become certified teachers, they can complete education curriculum while also gaining practical teaching experience.
4. Master of Education (M.Ed.)
This is a graduate-level degree that provides for specialization in several areas of education. Curriculum and instruction, educational leadership, special education and literacy, are all common specializations.
5. Master of Arts in Teaching (MAT)
This Masters degree program is designed for people with a bachelor's degree in a discipline other than education who want to become licensed teachers. The emphasis is on both pedagogy and subject-area knowledge.
6. Doctorate in Education (Ed.D. or Ph.D.)
This is a terminal degree in education pursued by persons who are interested in leadership, research or the academia. The Ed.D. is concerned with practical applications in education, whereas the Ph.D. is concerned with research and scholarly contributions.
7. Special Education Degrees
These degrees, which may include a Bachelor's or Master's in Special Education, focus on teaching kids with disabilities. Certificates or endorsements in certain areas of special education are also available.
8. Degrees in ESL (English as a Second Language)
These are specialized degrees for educators who work with non-native English speakers. This may also require a Master's degree in ESL or ESL endorsements/certificates.
9. Early Childhood Education Degrees
These are specialized degrees for educators who desire to teach youngsters as young as eight years old. Early Childhood Education Degrees can include Bachelor's, Master's and even specialized certifications.
10. Degrees in Online Teaching
These are degrees designed for educators who desire to specialize in online and distance education. This may include Master's or Graduate Certificates in Online Teaching and Learning.
11. Certificates & Endorsements
These are much shorter programs meant to add a teaching endorsement to an existing license or to provide further competence in a specific field. Reading Specialist Certification and STEM (Science, Technology, Engineering, and Mathematics) endorsements are two examples.
Career Opportunities for Educators with Teaching Degrees
Educators with teaching degrees have a wide range of career opportunities. And these go way beyond traditional classroom teaching. The education sector offers diverse roles that can be filled by individuals with skill sets and levels of experience.
Below are some career opportunities for educators with teaching degrees:
Classroom Teaching
School Administration
Curriculum Development
Education Consulting
Special Education Teaching
School Counseling
Education Research
Adult Education Instruction
Online Education
Corporate Training
Education Policy Analysis
Librarianship or Media Specialist
Can I Earn a Teaching Degree Online?
Yes, you can earn a teaching degree online. Many reputable institutions, some of which we have mentioned above, offer teaching degrees online. You can consider any of them.
How Fast Can You Get a Teaching Degree Online?
The speed at which you can earn a teaching degree online depends on several factors such as the type of degree, the program structure and the pace at which you choose to study.
However, a typical online teaching degree requires 30-36 credits and takes a minimum of two years to complete.
Alright.
It's a wrap.
Hope you got value from this post. If you did, kindly help us to reach others by sharing with friends on Social Media. Just scroll down to see the Facebook and Twitter and other social media buttons. Thank you so much!
---
Still Got a Question? Drop Your Question Right HERE 👇👇 and click on Search.
Get an Immediate Response...
---
---
---
Get in touch with us
---
If this post was helpful to you, please help us to reach others by sharing with the buttons below!