The goal of this post is to give you Primary School Graduation Speech Examples. But before doing that, I will briefly tell you what graduation speech is all about. Thereafter, I will show you how to write graduation speech for primary 6. Then I will show you samples of the best primary school graduation speech.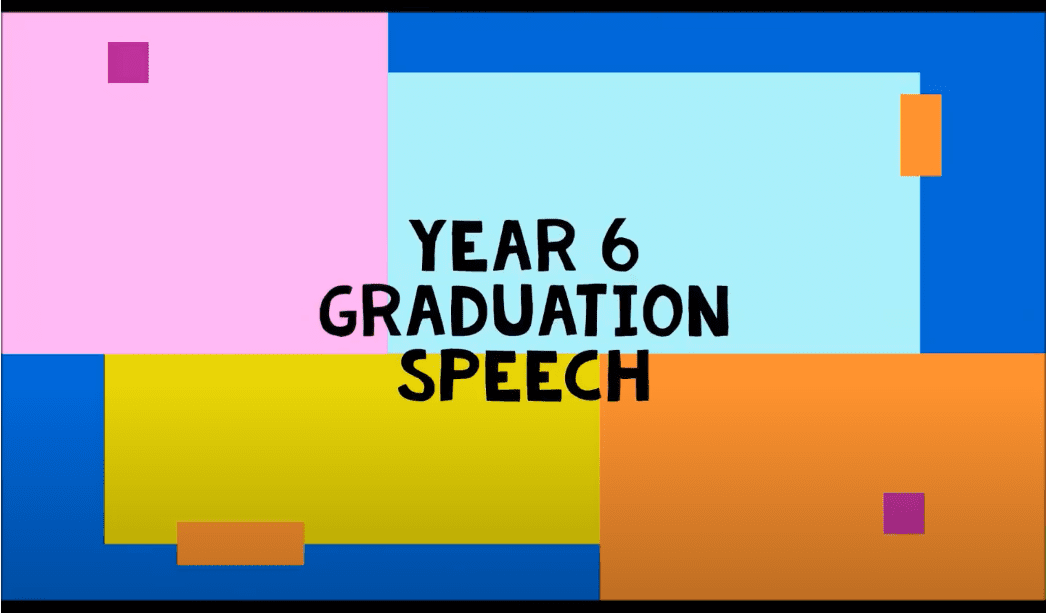 What is a Graduation Speech?
A graduation speech is a speech given at a graduation ceremony. It is often given by a notable guest speaker or a member of the graduating class.
The purpose of a graduation speech is to inspire the graduates as they move on to the next phase of their lives.
If a member of the graduating class is the one giving the graduation speech, they may reflect on the following three things:
accomplishments of the class,
the challenges they have faced,
and the lessons they have learned.
A graduation speech may also touch on the importance of education and the value of hard work. The speaker may also remind the graduates that they have the potential to make a positive impact in the world.
A graduation ceremony is not complete without a graduation speech. It is a very important part of the ceremony as it provides a sense of closure for the graduating class. More so, it sets the tone for the future.
Therefore, a graduation speech should be uplifting, inspiring and thought-provoking. And should leave the graduates with a sense of hope and a renewed sense of purpose as they embark on their next journey.
Read Also: Happy Convocation Wishes, Messages and Prayers
Types of Graduation Speech
Depending on the needs and demands of the ceremony, there are several types of graduation speeches that can be given. They include:
Inspirational speeches
Commencement speeches
Farewell speeches
Thank you speeches
Reflective speeches
Humorous speeches
Valedictorian speeches
Inspirational speeches aim to motivate the graduating class to pursue their dreams and achieve their goals.
Commencement speeches are formal speeches that are usually given by a prominent figure or guest speaker at a graduation ceremony.
Farewell speeches are typically given by a member of the graduating class who are leaving the school.
Thank you speeches aim at expressing gratitude to parents, teachers and others who have supported the graduating class throughout their academic journey.
Reflective speeches encourage graduates to reflect on their experiences and lessons learned during their time in school.
Humorous speeches aim to lighten the mood and inject some humor into the graduation ceremony.
Valedictorian speeches are given by the highest-ranking student in the graduating class. In the speech, they highlight their accomplishments and share words of wisdom with their classmates.
Read Also: Scheme of Work for Primary 1
How to Write a Primary School Graduation Speech
It's a great honor to be chosen to give a graduation speech, but it is also be a very daunting task.
This section will guide you on how to come up with a good primary school graduation speech that would make a lasting impression on your audience.
Here's how to write a good primary school graduation speech:
Start with a strong opening
Begin your speech with a captivating opening that catches your audience's attention. You can start with a quote or a personal anecdote. Otherwise, you may use a humorous story that relates to the occasion.
Reflect on the past
Take some time to reflect on your experiences as a student in the school. Highlight some of the challenges and lessons you have learned over the years. Also acknowledge and thank the people who have helped you along the way, such as teachers, family and friends.
This is very important and would highly enrich your speech while reassuring the people that you do not take their contributions for granted.
Offer advice
You must realize that graduation is a time of transition. And at such a time, your fellow graduates are likely feeling a mix of excitement and uncertainty about the future. So you need to offer some words of wisdom and encouragement to help them navigate the next phase of their lives.
You can share your own personal experiences and what has worked for you.
Keep it concise
Remember that you will be speaking in front of a large audience and you may not have their attention for too long. So it's important to keep your speech concise and to the point. Stick to the main points and avoid repetitions or going off on tangents.
End on a high note
Just like you started your speech with a strong opening, you need to close it speech with a strong and memorable ending. Your speech should end in way that leaves the audience feeling inspired and motivated. You can end with a quote, a call to action or a personal reflection.
Remember to practice your speech several times before the graduation ceremony. This will help you feel more confident and prepared when the time comes to deliver it.
Read Also: Graduation Speech for Nursery Pupils [With Examples]
Nigerian Primary School Graduation Speech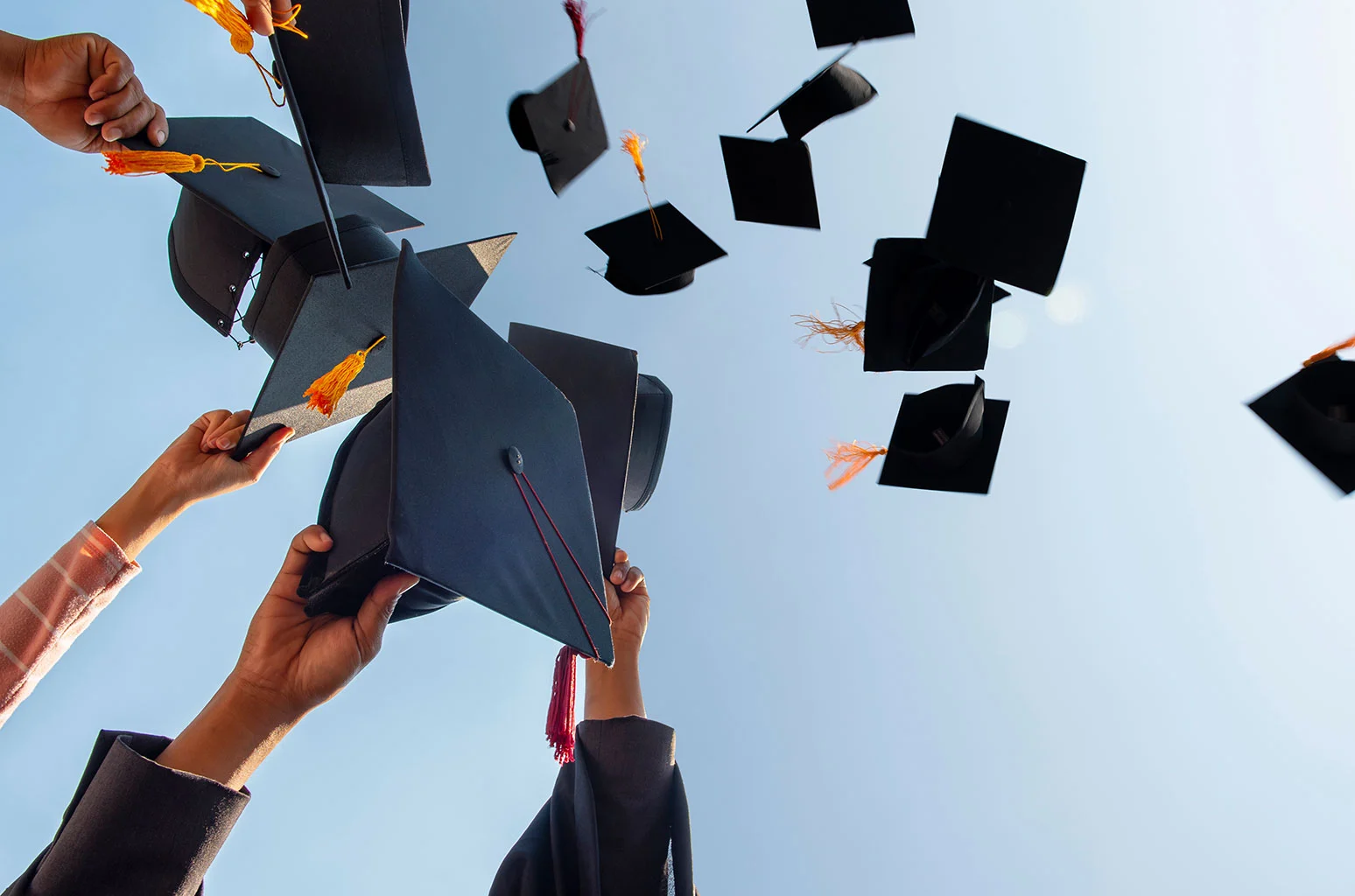 A Nigerian primary school graduation speech is a speech given by a student, head teacher or school administrator to mark the end of the primary school year and to congratulate the students on their accomplishments.
Primary school students are typically between the ages of 5 – 12 years old and are transitioning into secondary school. So the speech aims to inspire and encourage them as they move on to the next phase of their education.
It may also highlight the progress and achievements of the students during their time in primary school. More so, the speech may acknowledge the hard work and dedication of the teachers and parents who have supported the students all through.
Ultimately, the speech serves as a way to celebrate the students and their journey in primary school and to wish them well as they continue their educational journey.
Primary School Graduation Speech Sample
Like I said already, a primary school graduation speech should be fun, engaging and highly inspirational. Here are some examples:
Primary / Grade 6 Graduation Speech Examples
Ladies and gentlemen, teachers, parents and fellow classmates; good morning!
It is with great joy and a sense of accomplishment that we gather here today to celebrate our Grade 6 graduation. As we reflect on the past years of our elementary school journey, we can't help but feel a mix of emotions – excitement, nostalgia and a hint of nervousness as we look forward to the next chapter of our lives. Before we move forward, I want to take a moment to express my heartfelt appreciation to all those who have supported us along the way.
First and foremost, I want to thank our teachers. You have been our mentors, our guides and our friends. You have nurtured our minds and hearts, encouraged our curiosity and pushed us to be the best versions of ourselves.
To our parents, thank you for your unwavering support. You have been our pillars of strength, our biggest cheerleaders and our constant source of love and encouragement. You have sacrificed so much to ensure we have the best opportunities in life.
To our fellow classmates, thank you for the friendships we have built. We have laughed together, cried together and shared so many precious memories. As we embark on different paths in the future, I am confident that we will carry with us the bonds we have formed during our time together.
Graduation is not just an ending, but also a new beginning. It is a time for us to set new goals, chase our dreams, and continue to learn and grow. We may face obstacles along the way, but let us remember that we have the skills and abilities to overcome them, thanks to the education we have received in elementary school.
As we bid farewell to our beloved school, let us carry the memories, the lessons and the friendships with us as we embark on the exciting journey of secondary school and beyond.
Thanks.
Read Also: Best Opening Speech for Graduation Ceremony [With Samples]
2nd Example of a Primary School Graduation Speech
Dear teachers, fellow graduates, and esteemed guests,
It is with great pride and excitement that we, the Primary 6 graduating class, stand before you today to celebrate our accomplishments and bid farewell to this chapter of our lives.
As we reflect on our time in primary school, we realize how far we have come. We have grown both academically and personally, and have developed skills and friendships that will last a lifetime. Our teachers have played a pivotal role in shaping us into the individuals we are today, and we are deeply grateful for their unwavering dedication and guidance.
We also owe a debt of gratitude to our parents and families who have supported us throughout our primary school journey. They have cheered us on, helped us with our homework, and encouraged us to pursue our passions. Without their love and support, we wouldn't be standing here today.
As we prepare to embark on the next phase of our education, let us remember the valuable lessons we have learned in primary school. We have learned to work hard, persevere through challenges and collaborate with our peers. These skills will serve as a strong foundation for our future endeavors.
Now, as we eagerly look ahead to the opportunities that await us in secondary school and beyond, let us also cherish the memories we have made in primary school.
Finally, I want to congratulate my fellow graduates on reaching this milestone. Let us embrace the future with confidence, resilience, and a sense of curiosity. I have no doubt that each and every one of us has the potential to achieve great things.
Thank you so much.
Read Also: Proprietress Speech on a Graduation Day [with Samples]
Conclusion
A graduation speech for nursery pupils should be fun, engaging and inspirational. It should start with a strong opening, reflect on the past, offer advice and also end on a high note.
I trust that this post is quite helpful? Let me know what you think in the comments section.
Also help me to reach others by sharing this post with friends on the Social Media. Just scroll down to see the Facebook and Twitter and WhatsApp buttons. Thank you so much!
---
Still Got a Question? Drop Your Question Right HERE 👇👇 and click on Search.
Get an Immediate Response...
---
---
---
Get in touch with us
---
If this post was helpful to you, please help us to reach others by sharing with the buttons below!