Nursery, Primary and Secondary schools graduation ceremonies are around the corner. Very soon, graduation ceremonies will become the order of the day as it will be happening almost simultaneously across schools in the country. We have written articles on this website to provide guide to writing Graduation Speech for Nursery Pupils and also Graduation Speech for Primary 6; both with samples. However, we shall devote this one to "Proprietress Speech on a Graduation Day." The aim is to provide something that school owners — the chairman, proprietor and proprietress — can fall back on as they make preparations towards graduation day.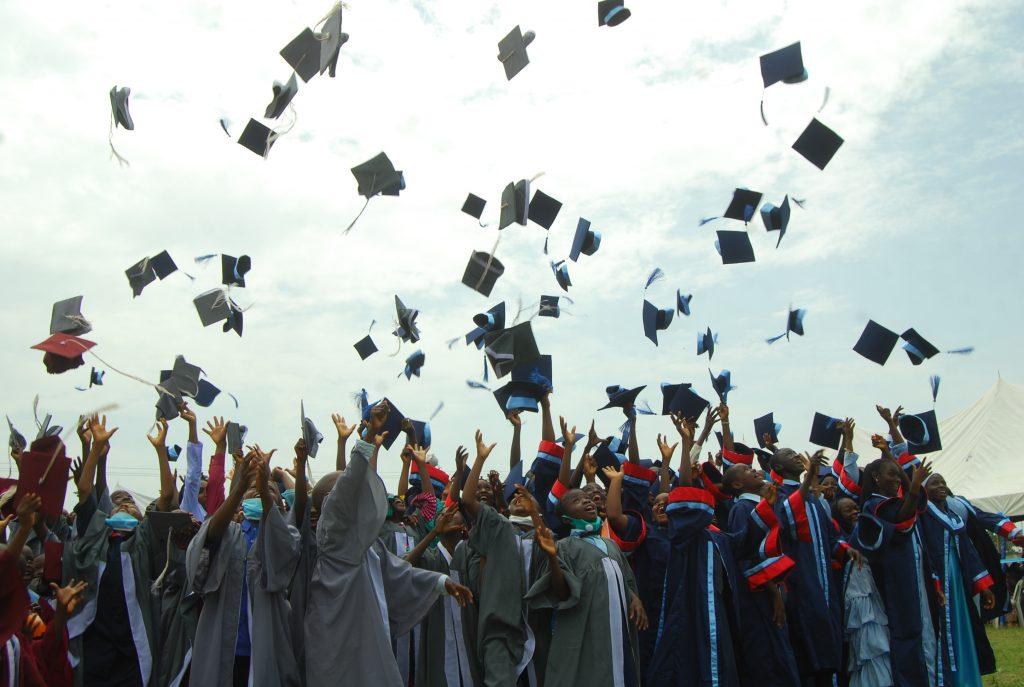 What is a Graduation Day?
A graduation day is a special ceremony that marks the completion of an academic program. This is usually at the end of nursery school, primary school, secondary school or tertiary, as the case may be.
On graduation day, students gather with their families and friends to celebrate their accomplishments. The event often takes place in a large venue, such as an auditorium or outdoor space and is usually organized by the school.
Graduation ceremonies typically include speeches from proprietors and proprietresses, distinguished guests and sometimes students themselves. The speeches always recount the journey so far and offer advice and inspiration to the graduating class.
The central moment of a graduation day is the presentation of certificates to the graduating students. Each student is called to the stage or platform, where they receive their certificate as a symbol of their academic achievement. This is often accompanied by applause and cheers from the audience, creating a joyful and memorable atmosphere.
Read Also: Primary School Graduation Speech Examples
A Proprietress Speech on a Graduation Day
A Proprietress speech on a graduation day is a speech delivered by the owner or head of a school during the graduation ceremony. The speech is typically addressed to the graduating students, their families and other guests in attendance. The Proprietress uses the opportunity to reflect on the journey of the students, offer words of encouragement and inspiration, and express pride in their achievements.
Steps to Writing a Good Proprietress Speech on a Graduation Day
Writing a good proprietress speech for a graduation day involves several steps. If you follow the steps, your graduation message would be impactful, inspirational and tailored to the graduating class.
Here is a step-by-step guide to help you in writing your graduation speech as a proprietress:
1. Understand the audience and occasion
Consider the characteristics of the graduating class, their accomplishments and the significance of the graduation day. Also think about the emotions and expectations of the students, their families and guests. This understanding will help you craft a speech that resonates with the audience.
2. Determine the key message
Determine the core message you want to convey to the graduating students. It could be about celebrating their achievements, offering words of encouragement or providing advice for their future endeavors. Whatever your key message, it should be positive, inspiring and relevant to their educational journey.
3. Begin with a compelling introduction
This is very important as it is a strategy to grab the attention of the audience from the start. To achieve this, you can use an anecdote, a quote, a personal experience or a thought-provoking statement. With any one or a combination of two or more of the above, you can engage the listeners and set the tone for your speech. More so, they can help to create a sense of relatability and authenticity, making your speech more memorable.
4. Acknowledge achievements and challenges
Recognize the hard work, dedication and accomplishments of the graduating students. Highlight their achievements both inside and outside the classroom. Also, acknowledge the challenges they may have faced along the way and how they have overcome them, showcasing their resilience and determination.
5. Offer advice and words of wisdom
Share some insights, lessons or advice that you believe will be valuable for the graduates as they move to the next phase of their lives. You can draw from your own experiences or the experiences of notable figures and provide practical guidance and encouragement. Don't forget to lay emphasis on the importance of lifelong learning, adaptability and pursuing passions.
6. Recognize the staff and families
Express appreciation and gratitude for the efforts of staff members and families who have supported the students throughout their educational journey. Acknowledge their contributions and the role they played in the students' success.
7. Address the future
For many obvious reasons, virtually all the graduating students have some fears and reservations about the future. Your speech is an opportunity to encourage them to embrace the future with confidence and optimism. Highlight the opportunities ahead for them and remind them that they have the potential to make a positive impact on the world. Inspire them to pursue their dreams and passions, reminding them that their education has equipped them with the tools to succeed.
8. End with a memorable conclusion
It is also very important that you wrap up your speech with a powerful and memorable conclusion. It could be a call to action, a quote, a personal reflection or a heartfelt wish for the graduates' future. However you choose to end it, ensure that you leave the audience feeling inspired and uplifted.
9. Practice and revise
When you are done writing the speech, practice delivering it aloud to ensure that it flows smoothly and sounds natural. Revise and refine the content as needed. In so doing, paying attention to the length, clarity and overall impact of your words.
Alright.
The following sections contain samples of proprietress speech on a graduation day.
Sample Proprietress Speech on a Graduation Day 1
Ladies and gentlemen, graduates, families, and esteemed guests,
Today is a day of celebration and pride as we gather to honor our graduating class.
To our graduates, I congratulate each of you for your hard work and dedication. You have overcome challenges and shown resilience throughout your academic journey.
As you move forward, remember the lessons you've learned and the values you've embraced. Stay curious, be kind, and never stop pursuing your dreams.
I want to express gratitude to our faculty and staff who have nurtured and guided you. They have played a significant role in your success, and we appreciate their dedication.
To the families and friends here today, thank you for your unwavering support. Your love and encouragement have been invaluable on this journey.
As you embark on the next chapter, believe in your abilities and embrace new opportunities. The world awaits your unique talents and contributions.
May your futures be filled with joy, success, and fulfillment. Congratulations, graduates!
Thank you.
Read Also: Best Opening Speech for Graduation Ceremony [With Samples]
Sample Proprietress Speech on a Graduation Day 2
Ladies and gentlemen, graduates, families, distinguished guests and members of our school community,
Today, we come together to celebrate a significant milestone in the lives of our remarkable graduating class. It is a day of immense pride, joy and accomplishment.
To our graduates, I extend my warmest congratulations on your achievements. Each one of you has exhibited tremendous dedication, resilience and unwavering determination throughout your educational journey. You have conquered challenges, embraced growth opportunities and emerged as shining examples of what can be achieved through hard work and perseverance. Your commitment to academic excellence and personal growth has set you apart.
As we stand at the threshold of a new chapter in your lives, I urge you to reflect on the valuable lessons you have learned within these walls. Education extends beyond the textbooks—it encompasses the development of character, critical thinking skills, and the cultivation of compassion and empathy. Embrace these qualities as you navigate the unknown horizons that lie ahead.
In your time with us, you have not only gained knowledge but have also forged lifelong friendships, nurtured talents, and discovered passions that will guide you on your future endeavors. Treasure these memories and the invaluable experiences that have shaped you into the individuals you are today.
I must take a moment to express our deepest appreciation to our exceptional staff who have worked tirelessly to provide you with a nurturing, inspiring and intellectually stimulating environment. They have been your guides, mentors and advocates. They have invested their time and expertise in helping you grow academically and personally. Let us recognize their unwavering commitment and dedication to your success.
To the families and friends who have joined us today, thank you for your unwavering support, love and encouragement. Your belief in the potential of our graduates has been instrumental in their accomplishments. Your guidance and sacrifices have played an invaluable role in shaping their characters and providing the foundation for their success.
Graduates, as you stand on the precipice of new opportunities, remember that you are prepared to make a difference. Trust in your abilities, embrace the unknown with courage, and be open to embracing change and innovation. The world is filled with endless possibilities, waiting for you to leave your unique mark. Pursue your dreams with unwavering determination, never settling for anything less than your true potential.
Today is a day of celebration, but it is also a day of reflection and gratitude. Take a moment to express your appreciation to those who have supported you on this journey. Pause to thank your teachers, mentors, friends, and family members who have been your pillars of strength and encouragement. Remember, your achievements are not solely your own—they are the collective effort of a community that has rallied behind you.
In conclusion, I extend my heartfelt congratulations once again to the exceptional graduates before us. As you step into the world beyond these hallowed halls, carry the knowledge, skills, and values you have gained with pride and humility. Embrace the challenges that come your way as opportunities for growth and self-discovery. Aim high, work hard, and never stop pursuing excellence.
May your futures be filled with endless possibilities, fulfillment, and happiness. You are the architects of your destinies, and I have no doubt that you will create a future that is bright, impactful, and inspiring.
Thank you, and congratulations once again!
Read Also: Best Graduation Songs for all Grade Levels
Conclusion
The goal of a Proprietress speech on a graduation day is to celebrate the achievements of the graduates, inspire them for their future endeavors and create a memorable and meaningful experience for everyone involved.
We trust that this post is very helpful to you. Share your thoughts with us in the comments section.
More so, help us to reach others with this post. Share with friends on Social Media. Just scroll down to see the Facebook and Twitter and WhatsApp buttons. Thank you so much!
See you on the next article.
---
Still Got a Question? Drop Your Question Right HERE 👇👇 and click on Search.
Get an Immediate Response...
---
---
---
Get in touch with us
---
If this post was helpful to you, please help us to reach others by sharing with the buttons below!