On this page, you will get information on UNN Direct Entry Admission. UNN Direct Entry Screening Form. UNN Direct Entry Portal. Date for UNN Direct Entry Aptitude Test. UNN Direct Entry Admission List. UNN Direct Entry School Fees.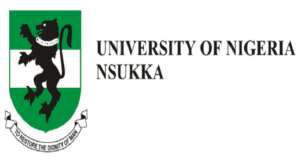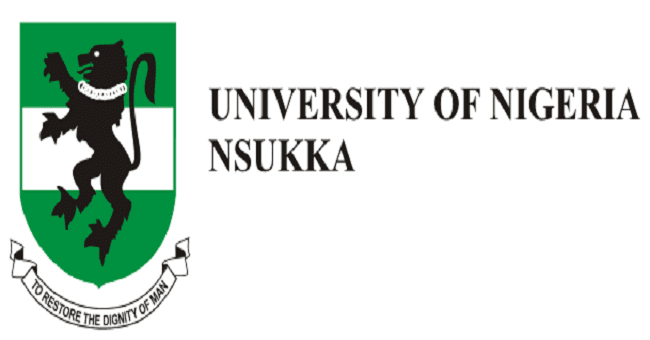 Hello there! Welcome again to SureSuccess.Ng website! The informative article you are reading is prepared specifically for people who are seeking admission into the prestigious University of Nigeria, Nsukka through Direct Entry.
If you are a DE candidate of UNN, know that you are the one I had in mind while doing this work. My sole intention is to engender the right DE Admission orientation by giving you, as much as possible, the necessary information you need in order to reposition yourself for a successful admission search.
Recommended: JAMB Regularization
JAMB DE Online Registration
It is worthy of note that it is now a compulsory requirement for candidates seeking Direct-Entry Admission into any Nigerian university to register with the Joint Admission and Matriculation Board (JAMB) before any admission offered could be deemed authentic.
This implies that all prospective UNN Direct Entry students are required to register with JAMB even though they would not be subjected to any form of UTME examination. This registration is necessary as it enables the candidates to obtain their JAMB registration numbers (a vital requirement for registration for UNN Direct Entry Screening).
UNN Direct Entry Admission Requirements
Note that University of Nigeria, Nsukka requires all candidates applying for admission into any of its courses to possess five credit level passes. These must include a credit pass in English Language and a Science subject in not more than two sittings. For courses under the faculty of medicine, the five credits must be obtained in one sitting.
Entry requirement for Direct Entry must include UTME requirements for the particular course you are going for.
UNN Direct Entry Screening Form for Aptitude Test
The university of Nigeria, Nsukka (UNN) releases information concerning the sale of Direct Entry Screening Registration form. This normally includes information on the starting date and the deadline for registration, the screening examination date and venue.
Interested UNN Direct Entry candidates are advised to stay connected to genuine information websites like this so as to know when the form is on sale. Candidates who fail to register within the stipulated period would not participate in the screening exercise and aptitude test.
UNN Direct Entry Aptitude Test Preparation
Though Direct Entry candidates are not subjected to UTME examinations, they are screening by the school via aptitude tests. The subjects they take in your UNN DE Aptitude test are the four UTME subjects required for entry into their prospective course.
For instance, if your prospective course is Microbiology, you'd be screened on English, Biology, Chemistry and physics. That's the entry requirement for MCB and it's the same for both D.E and UTME candidates.
Tools for Effective Preparation
It might interest you to know that the level of difficulty of the DE Screening examination is adjudged to be slightly higher than that of Post-UTME Screening examination. This means that if you sincerely need to gain admission via DE, you must make hard work your bosom friend. You must prepare adequately in order to scale through the examination.
The SureSuccess Admission Preparatory Handbook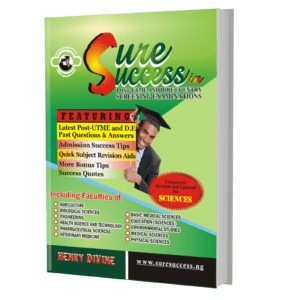 Get for yourself the UNN Admission Preparatory Handbook called >SURE SUCCESS<. It is specially written to assist you in preparing effectively for the Screening test. There, you'd find:
Live and Up-to-date UNN DE Screening Past Questions and Answers solved in the most practical and learning-friendly ways.
Quick Subject Revision Aids/2022 Likely DE Questions.
Winning Strategies For preparing for UNN Direct Entry Screening Examinations.
Time-proven UNN Direct Entry Admission Success Secrets/Tips.
Powerful Keypoints and Summary of Notes on each Subject.
An overview of the recommended Poems, Prose, Drama and Fiction for Literature candidates aspiring for Law, Mass Comm., English/Literary Studies and so on.
Bonus Tips and Success Quotes.
Prophetic Prayers for Admission Success.
How to Get the SureSuccess Admission Preparatory Handbook
Click this link, SURE SUCCESS to see a list of our distributors nationwide. On the SureSuccess distributors' page, get the contact of the distributor nearest to you and request for a copy today.
When you get a copy of your SURE SUCCESS Handbook, study it alongside other vital textbooks like FELAR 909 for Use of English.
The Post-UTME Screening Examination
Direct Entry Screening examinations hold yearly at the Nsukka campus of the University of Nigeria. The assignment of candidates to halls/venues according to their courses is normally done a day or two to the examination. You would write 15 out of 17 exam questions for each of the subjects (i.e. a total of 60 questions).
The exam is normally taken on a Thursday or a Friday (though it may be taken on any other day as the school management deems fit). The result is released and made accessible to candidates at the school's Direct Entry result-checking portal within 48 hours after the examination.
Interview of UNN DE Candidates After the Aptitude Test
The school used to organize an interview for qualified candidates (i.e. those who scored 200 or above in the screening). This interview was usually conducted at the various faculty buildings. When the school was still conducting oral interviews, the qualified candidates had to move to their various prospective faculties (either in UNN or UNEC) for the interview.
The interview used to serve as a form of verification exercise. During the interview, the faculty board checks through the original credentials of the candidates.
But all these are now in the past. UNN no longer conducts oral interviews for Direct Entry Candidates shortly after their screening test.
That not withstanding, the faculty officers still go through the original credentials of all candidates offered provisional admission. This means that is you score above the cut-off mark of your course and are offered admission, you will still be required to present the originals of all your qualifying credentials.
Now that's very important. So make ready all the originals of your qualifying credentials. And do bear in mind that the school is interested in your original results and certificates, not statement of results or awaiting results. This is the ground on which many UNN DE candidates are disqualified despite their excellent performance in the screening examination.
A Note on Acceptable Certificates
I want to conclude by letting you know, ahead of time, that it is not every certificate that is acceptable for Direct Entry into some departments/faculties. Some certificates are not acceptable for DE admission as far as some courses are concerned. Here is a list of a few of them.
Pharmacy does not accept OND and NCE.
Engineering does not accept OND and NCE but accepts HND and Degree.
Nursing Science accepts certificate of Registered Nursing (RN) plus UME requirement.
Faculties of Art & Agriculture accept OND, NCE, HND and Degree holders.
Med Radiography and Med Rehabilitation don't accept Direct Entry.
UNN generally accepts IJMB and A'level (Cambridge) certificates for most courses.
It's yours sincerely, HD wishing you success in your admission search.
---
Still Got a Question? Drop Your Question Right HERE 👇👇 and click on Search.
Get an Immediate Response...
---
---
---
Get in touch with us
---
If this post was helpful to you, please help us to reach others by sharing with the buttons below!