You are welcome again to your favorite educational website. On this post, we shall explore the art of writing and delivering an inspiring head boy speech. I will guide you through the preparatory phase and also show you how to structure your speech. Finally, I will drive home the lesson by showing you great samples of head boy speech and the best delivery tips. Let's delve into it…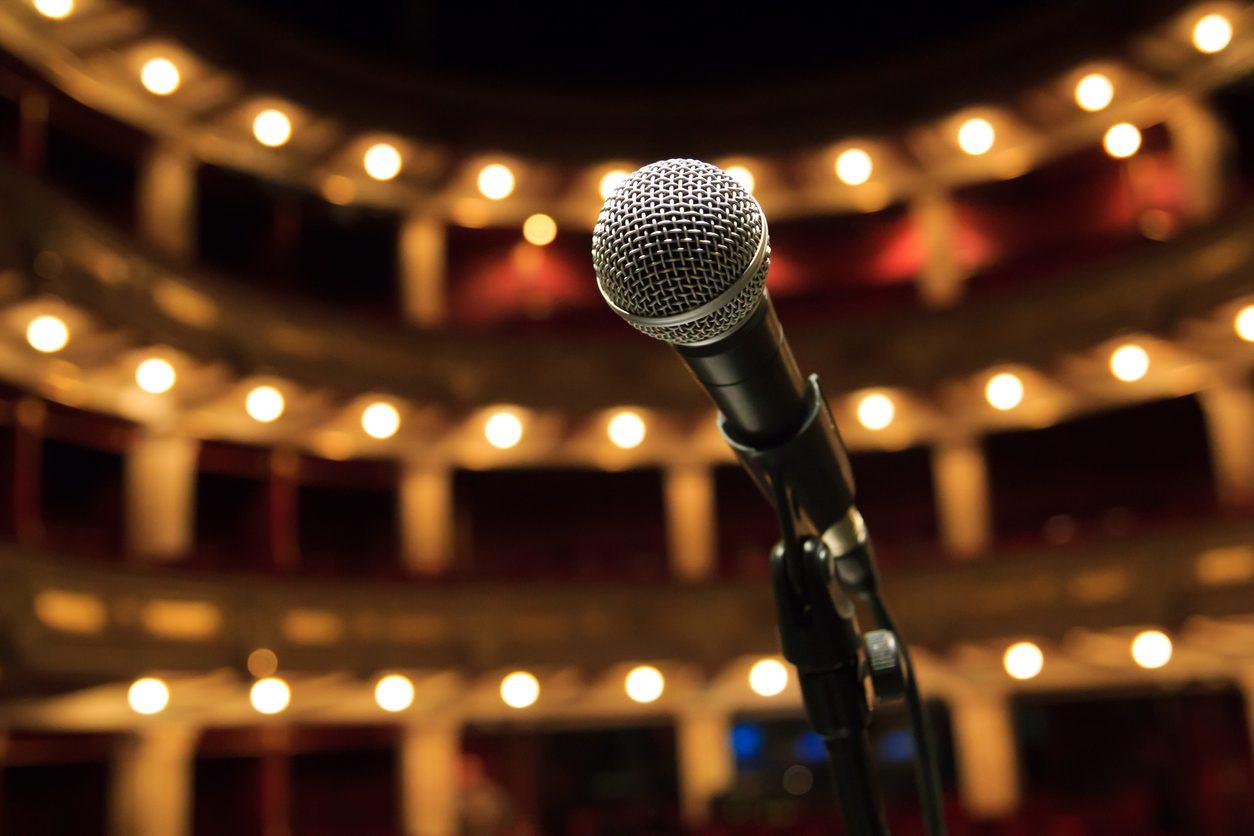 Head Boy Speech Introduction
The position of head boy is a very privileged and distinguished one. He is at the helm of his peers and is seen as a role model for the entire school community. A head boy represents the values and ethos of the school and has the opportunity to lead by example and inspire others. More so, he shoulders several important responsibilities. Some of the responsibilities of a head boy include:
maintaining discipline,
fostering a positive school culture,
acting as a bridge between students and the school administration.
Beyond the above responsibilities, there is yet another crucial task that a head boy delivers. That is, writing and delivering engaging and motivating speeches that resonate with other students on various occasions.
Occasions for a Head Boy Speech
As a student leader, here are some occasions where a head boy would need to deliver a speech:
1. Investiture Ceremony
The investiture ceremony is the occasion where student leaders are officially appointed and given their roles. It often marks the beginning of the school year and also happens to be the most common occasion for a Head Boy speech.
2. School Assembly
Head Boys may be asked to deliver speeches during regular school assemblies. The idea might be just to address the student body, share important messages or discuss upcoming events.
3. School Events and Celebrations
Head Boys might also be invited to speak at school events like annual day, sports day, cultural festivals, or graduation ceremonies to inspire and motivate their peers.
4. Open House or Parent-Teacher Meetings
Occasionally, schools invite Head Boys to speak to parents during open house events or parent-teacher meetings. The idea is for them to give insights into student life and the school's activities.
5. Farewell or Welcome Address
Every new session, most schools bid farewell to their outgoing students as they welcome new students. Head Boys may be given the opportunity to give farewell speeches for outgoing students or welcome speeches for new students and their families.
6. Graduation Speech
In most schools, the Head Boy is often chosen as one of the people to give speeches during graduation. This is especially the case if the Head Boy is also part of the graduating set. So they deliver a speech inspiring fellow graduates and addressing their families.
7. Teacher Appreciation Events
In most events celebrating teachers and staff, Head Boys speak on behalf of other students. They appreciate the teachers and express gratitude.
8. Community Outreach Programs
When the school is involved in community service or outreach programs, the Head Boy can be called upon to speak about the school's contributions and the importance of community involvement.
9. Sports Events
If the Head Boy is an athlete or if there's a major sports event, they may give a motivational speech to rally support for the school's sports teams.
There are many other occasions for a Head Boy speech beyond what we have above. The content and tone of the speech will vary depending on the occasion. However, regardless of the occasion, the Head Boy's speech should be inspiring, and reflective of the significance of the event or purpose for which they are speaking.
Read Also: Best Opening Speech for Graduation Ceremony [With Samples]
Steps to Preparing a Head Boy Speech
Before venturing into anything that'd be successful, there is always need for adequate preparation. So before stepping onto the stage to deliver a head boy speech, you need to prepare thoroughly.
In this section, I shall guide you through the essential steps you must go through in your preparation process. Here they are:
Research and gather relevant information
Understand the audience
Set clear objectives
craft a compelling message
1. Research and Gather Relevant Information
To create a speech that truly connects and resonates with your audience, you need to start by researching and gathering relevant information. The information you should gather might include the history of your school, its achievements and values. Knowing your school's heritage and accomplishments can help you weave a compelling narrative.
2. Understand the Audience
In the art of speech preparation, understanding your audience is paramount. In this case, your audience is your fellow students, teachers and parents. Consider their expectations and interests, think about the things they value in a leader. Do the best you can to align your speech with their aspirations and values.
3. Set Clear Objectives
What exactly do you want to achieve with your head boy speech? Is it about inspiring your peers, rallying them behind a common cause, or simply introducing yourself as a leader? Is it about appreciating the teachers and staff and expressing gratitude to them? Whatever is the goal, clearly defining it will guide the content and tone of your speech.
4. Craft a Compelling Message
A compelling message is the heart of any successful speech. You should craft a message that connects and resonates with your audience. If it is a head boy speech for investiture ceremony, it must emphasize your leadership qualities and outline your vision as a head boy. If it is a speech to rally support for the school's sports teams or outreach program, your message must be both inspiring and motivating. And so on.
In all, your head boy speech should be memorable and compelling.
Read Also: Best Happy Matriculation Wishes, Messages and Prayers
How to Structure Your Speech
It is one thing to understand your audience and know exactly what you want to tell them, but it's yet another thing to structure your thoughts and ideas well.
A successful head boy speech is not a random collection of thoughts and ideas. It is well-structured, following a logical flow that makes it easy for the audience to follow and engage with.
Here's a suggested structure for a head boy speech:
Introduction
Share personal experiences
State your vision and goals
Acknowledge supporters and recognize peers
Conclude
Introduction
Your introduction is the opening paragraphs of your speech. You can use that to welcome your audience, express gratitude and set the tone for the speech. Here's how to go about it:
Warm Welcome: Begin with a warm welcome to the audience as you acknowledge the importance of the occasion.
Express Gratitude: Show appreciation for the trust and opportunity given to you to serve as the head boy.
Set the Tone: Use an inspiring quote, anecdote or personal story to set the tone for your speech.
Share Personal Experiences
This should naturally follow the introduction. In so doing, you may share your personal insights, discuss your unique leadership qualities and relate them all to the audience. Here's a simple way to go about that…
Share Personal Insights: Offer a glimpse into your journey at the school. Share anecdotes, challenges and achievements that have shaped you as a person.
Highlight Leadership Qualities: Discuss the leadership qualities you possess. Also emphasize how these qualities have been developed through your experiences.
Relate to the Audience: Relate your experiences to the experiences of your peers, highlighting that you are just one of them.
Vision and Goals
After sharing your personal experiences, it's time to share your visions and goals. Start by stating your vision, then lay out specific goals that align with your vision. Finally explain how you plan to achieve your goals in practical terms. Here's a simple way to go about that:
State Your Vision: Clearly articulate your vision for your term as the Head Boy. What positive changes do you want to bring to the school community?
Lay Out Specific Goals: Provide specific, actionable goals that align with your vision. They should be realistic, attainable and time-bound.
Explain How: Explain, in practical terms, how you plan to achieve these goals and invite collaboration from your peers.
Acknowledgments
At this point, you are heading towards the end of your speech. So you need to acknowledge your supporters and fellow students. Here's how to structure your acknowledgements:
Thank Supporters: Express gratitude to your family, teachers, friends and mentors who have supported and inspired you.
Recognize Peers: Acknowledge the potential and capabilities of your fellow students. Emphasize that as a team, you can achieve greatness.
Emphasize Unity: Stress the importance of unity and teamwork within the school community.
Conclusion
This is the ending part of your Head Boy Speech. You must appreciate the fact that the way you begin a speech is as important as the way you conclude it. Don't end your speech on a low note and ensure you don't leave your audience without a visible impact.
Here is a guide to conclude your speech well:
End on a High Note: Conclude with a powerful statement that encapsulates your message. This could be a call to action, an inspirational quote or a memorable phrase.
Reiterate Gratitude: Once again, express your gratitude for the opportunity and trust vested in you.
Leave an Impact: Leave your audience with something to ponder and remember. Your concluding words should resonate with them long after the speech is over.
Alright.
Here are some samples of Head Boy speeches that can serve as references as you pen down yours.
Sample Head Boy Speeches
To help you to better understand the structure and content of a head boy speech, I will give you three distinct sample speeches. Each will portray a unique style and approach.
Sample Head Boy Speech 1 (With a Visionary Approach)
Good
morning, respected teachers, students and parents.
I am deeply honored to stand before you as your new Head Boy. I would like to start by expressing my heartfelt gratitude to all those who have believed in me and supported me throughout my journey here at Heavenly Academy.
When I reflect on my years in this school, I see not just a series of classrooms and exams, but a tapestry of experiences that have molded me into the person I am today. Each of us has a unique story to tell, but we are all bound by our shared experiences in this incredible place.
My vision for our school is simple yet profound. I want to create an environment where every student can thrive, where every idea is heard and where every dream is supported. To achieve this, I have outlined a few specific goals:
Fostering a culture of inclusivity, where no student ever feels left out.
Promoting open communication between students, teachers and parents.
Enhancing our extracurricular programs to provide opportunities for every talent to shine.
I know these goals can't be achieved by one person alone. They require the collective effort of our entire school community. We are not just students; we are a team. And together, we can accomplish great things.
In closing, I want to leave you with a quote from Helen Keller: 'Alone, we can do so little; together, we can do so much.' Let us embark on this journey of togetherness and make our school the best it can be. Thank you.

Sample Head Boy Speech 2 (Connecting with the Audience)
Greetings,
ladies and gentlemen, teachers, students and families here present. It is with great honor and humility that I stand before you as your new Head Boy. I would like to extend my sincere gratitude for the trust and responsibility you have placed in me.
My journey at Heavenly Academy has been a remarkable one, filled with ups and downs, challenges and triumphs. I share these experiences with you, my friends, my mentors and my inspirations.
As head boy, my aim is to create a strong and unified school community. I believe in the power of unity and in the strength of diverse voices coming together. I want to encourage open dialogue among students, teachers and parents to ensure that our school is a place where everyone feels heard and valued.
Let us work together to make Heavenly Academy a hub of creativity, innovation and compassion. I envision a school where every student's potential is recognized and nurtured, where we celebrate not only our academic achievements but also our acts of kindness.
In conclusion, I would like to remind you of the words of Mahatma Gandhi: 'You must be the change you want to see in the world.' Let us be the change we want to see in our school, our community and our lives. Thank you.

Sample Head Boy Speech 3 (with a Touch of Humor)
Hello,
everyone! Teachers, students, parents and all our well-wishers, thank you for joining us today. It is truly an honor to stand before you as the new head boy of Heavenly Academy. I'm thrilled to be your captain on this exciting ship of knowledge, adventure and discovery.
First and foremost, I'd like to express my gratitude to all those who have supported me, especially my friends and family. They say it takes a village to raise a child, and I'm grateful for this incredible village that has nurtured and guided me.
Now, let's talk about our journey ahead. My vision for our school is simple. Let's have a blast while learning and growing. I want to see smiles on the faces of students, teachers and parents alike. Let's work hard, but let's also remember to have fun along the way.
In practical terms, I want to introduce more exciting extracurricular activities, make our classrooms lively places of learning, and create an environment where we're not afraid to make mistakes. After all, it's from our mistakes that we learn the most.
In closing, let's remember the words of Dr. Seuss: 'Why fit in when you were born to stand out?' Let's be our unique, amazing selves, stand out and create a school community that's as extraordinary as each one of us. Thank you.

Read Also: Post Secondary School Education Meaning and Opportunities
Now that we have a firm grip on how to write and structure a compelling Head Boy speech, let's delve into speech delivery tips.
Head Boy Speech Delivery Tips
The truth is that a well-crafted Head Boy speech delivered poorly will make a bad impression on the audience. So a perfect head boy speech involves more than just the content; it's also about how you present yourself.
Here are some essential tips for a successful speech delivery:
Body Language and Demeanor
On body language and demeanor as you deliver your head boy speech, focus on the following three things:
Confidence: Maintain a confident posture. Stand tall and make eye contact with the audience.
Gestures: Use gestures that emphasize or drive home your points. But avoid excessive or distracting movements.
Smile: Wear a warm smile on your face. This can go a long way in connecting with the audience.
Voice Modulation
Voice modulation is an important factor for effective speech delivery. Focus on the following three things:
Clarity: Speak clearly and at a moderate pace. By so doing, you ensure that everyone can follow your speech.
Variety: Vary your tone and pitch to keep the audience engaged. Don't speak in a monotone voice.
Pauses: Use pauses effectively to let your audience absorb your words and create a sense of anticipation.
Connecting with the Audience
Connecting with the audience is very essential as it guarantees that you can sustain their interest throughout the speech. So you have to make every effort to engage them through smile, eye contact and empathy. Here's how to go about it:
Engagement: Make an effort to engage with your audience emotionally by sharing stories or anecdotes that they can relate to.
Eye Contact: Maintain eye contact with different sections of the audience to make them feel involved.
Empathy: Show empathy and understanding towards the concerns and aspirations of your peers.
Handling Nervousness
Social nervousness and stage fright are daunting challenges in speech delivery especially for introverts. But it's not an insurmountable challenge. You can handle nervousness and stage fright by rehearsing your speech many times before the delivery day. It would also help to work on your mind by constantly imagining yourself delivering a successful speech. Here are three things you can do to handle nervousness:
Practice: Rehearse your speech multiple times to build confidence and reduce nervousness.
Deep Breaths: Before stepping onto the stage, take a few deep breaths to calm your nerves.
Visualize Success: Imagine yourself delivering a successful speech to boost your confidence.
Conclusion
Here's where we end this informative article trusting that you got value from it. We explored Head Boy speech trying to learn how best to write and deliver it. We also saw some samples giving different approaches. The approach you decide to use is your choice. The most important thing is to ensure that your speech reflects your authentic self while addressing the aspirations of your school community.
Kindly help us to reach others with this post. Share with friends on Social Media. Just scroll down to see the Facebook and Twitter and other social media buttons. Thank you so much!
See you on the next article.
---
Still Got a Question? Drop Your Question Right HERE 👇👇 and click on Search.
Get an Immediate Response...
---
---
---
Get in touch with us
---
If this post was helpful to you, please help us to reach others by sharing with the buttons below!