See the best Happy matriculation wishes to myself. Matriculation status for Facebook and Twitter. Funny matriculation quotes. Romantic matriculation message to girlfriend (gf). Matriculation wishes for a friend. Happy matriculation to my daughter. And so on.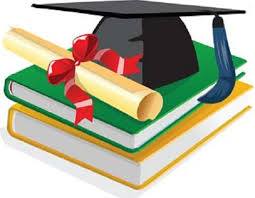 As far as Nigeria is concerned, hundreds of thousand of people dream of admission every year. Many try but only a few achieve their dreams. You are one of those few! You are an achiever. Your discipline, focus, hard work, sacrifices and prayers have earned you this resounding success. I wish to use this medium to heartily congratulate you on this special achievement and to encourage you to never let the spirit fade away.
Recommended for you:
Matriculation is a welcome ceremony into the tertiary education journey. So remember to keep up the good work; bearing in mind that the sky's the limit to your achievements. We are expecting a special party today, friend! CONGRATS Again.
Read Also: 5 Five Books To Read Before Starting Medical School
Read This Too: How to get UNN Email address and WiFi Login Details
---
If you are looking for Congratulatory messages and best wishes to text your crush, girl friend or boy friend, children, cousins or other relations matriculating today; or you are just looking for the best happy matriculation quotes for yourself, just scroll down to make a choice out of our wonderful collection and get your matriculants motivated and inspired.
If you are interested in sending happy matriculation sms or text messages, matriculation best wishes, or just sending matriculation greetings to someone; if you want it with a little romantic or motivational touch, we've got you covered. Just read on.
Best Happy Matriculation Messages and Quotes
Here are general matriculation messages you can send to friends and acquaintances on their special day.
| | |
| --- | --- |
| S/no | Happy Matriculation Messages |
| 1. | It's not a dream anymore, it's a reality. Congratulations for getting what you really wanted. Happy matriculation. |
| 2. | Congratulations on your admission into UNN. Maintain the same attitude of hard work, faith in God, courage and confidence as you face the challenges of campus life. May God bless you with more success. Happy Matric. |
| 3. | It's very obvious that reaching this milestone wasn't an easy task. But you did it. My heartiest congratulations dear. |
| 4. | I heard you are matriculating today. Congrats! You have made yourself and your parents proud. Best of luck for all future endeavors and keep achieving all your goals. |
| 5. | Congrats on your Matric! I always knew you had the potential to reach where you are today in your academic career. Keep up the good work. Wishing you the very best and expecting a party! |
| 6. | You said No to all comforts, you said No to all distractions; you chose to focus on your goal. And you worked real hard at it, now you made it! Hearty congratulations my friend, you rock!!! |
| 7. | Success is not easy to achieve in life. It comes to those who willingly strive for it. You did your best and this special day is a proof to that. Yes, it's your day of celebration. Many congrats on your achievement! |
| 8. | Because of the huge amount of diligence and unwavering commitment you gave your studies, you are the most deserving of university admission. You have made the entire family proud. Keep it up! Hearty congratulations on your matriculation today. |
|   |   |
Happy Matriculation Wishes For Myself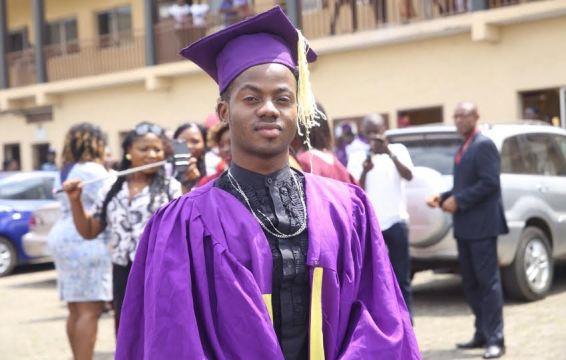 If you are the one who achieved the great feat of writing SSCE, JAMB and going through Post UTME screening successfully, you deserve all the congratulations in the world. And no one else can congratulate you better than you. Get ideas from our collection of Matriculation wishes for Myself.
| | |
| --- | --- |
| S/no | Happy Matriculation Wishes for Myself |
| 1. | Now that I have achieved this milestone in my academics, may greater successes always come my way. May my thirst for knowledge never quench and may my passion for learning continue to drive me to excel in my studies. Happy matriculation to my humble self. |
| 2. | I really thank God for making it possible for me to gain admission and celebrate my matriculation today. I pray that God will continue to surround me with supportive and encouraging friends and family who believe in my abilities. And hope they will always be there to encourage me to reach my full potential. Congratulations to me. |
| 3. | Happy matriculation day to me. May I cultivate a love for lifelong learning that extends far beyond my time in school. Wishing myself the best of friends, roommates, neighbors and lecturers. |
| 4. | It's my special day and I'm ceasing this opportunity to send a happy Matriculation message to myself. It is my prayer that I shall emerge from this matriculation ceremony with a sense of pride and accomplishment; ready to take on whatever academic demands and challenges that lie ahead. Self love. |
| 5. | I am a woman with a deep sense of determination. That's why I worked for this admission despite my age, status and busy schedules. I sincerely hope that I will have a healthy work-life balance that would allow me to prioritize my studies while also enjoying time with my husband and children. Happy matriculation to me. |
|   |   |
Happy Matriculation Wishes for My Son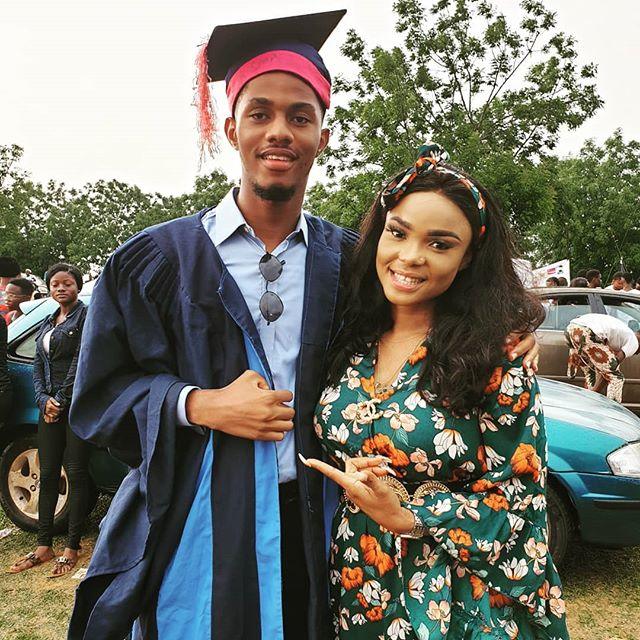 This is for mothers and fathers whose sons are matriculating. Select from of any of the following messages and send to them.
S/no
Best Happy Matriculation Wishes for My Son
1.
Hello son, today I want to let you know that you have made your mum and I proud as you have always done in the past. Remember to remain true to who you are. Your journey through this prestigious school has just began and your days are now counting, do your best to make each day count! We've got your back. Happy matriculation.
2.
As today marks your official admission day into [name of school], I want you to come to terms with the fact that your realities are no longer what they use to be. They are now: classes, assignments, tests et al. Embrace the new challenges just as you did during the time of your preparations for university admission. If you can remain focused and diligent, the end of this academic journey will be greater than the beginning.
Jumbo-sized Congratulations to you on your matriculation
3.
"To accomplish great things we must not only act, but also dream; not only plan, but also believe".
My heartiest congratulations on your matriculation today! You really deserve it. May you have many more years of success and higher achievements. You have really made us proud.
4.
Dear son,
Congrats on your achievement,
You made us so proud,
You have proved your worth,
And you are truly out of the crowd,
Stay happy and blessed,
Wishing you a joyful matriculation ceremony,
and more success in your education pursuit.
5.
From the moment you were born, I knew that you have that special something in you.
From your early years, you had that flair of going one step ahead.
Little wonder you have achieved so much in life already.
This matriculation is an addition to your many successes.
Wishing you joy and happiness today.
 
 
Happy Matriculation Wishes to My Girlfriend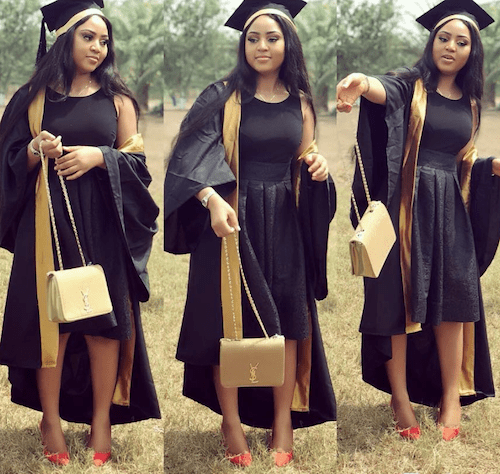 S/no
Best Matriculation Wishes to My Girlfriend
1.
I wish you a hearty Congratulations on this pleasant occasion. May your life always shower you with such happy and successful moments. Well done. Happy matric.
2.
Congratulations on your matriculation, my love! I'm so proud of you for all the hard work and dedication you've put in to get to this point. Here's to a bright future filled with endless possibilities!
3.
Hard work truly pays in life. The moment when you needed to strive, you played your part so well. You gave it your very best, and now you have reasons to smile. I am happy that you went the extra mile in your studies, so you have rightly achieved your dreams.
Wishing you many congrats!
4.
You did it again, my beautiful baby girl! You made it through the challenges and obstacles of secondary school. Now now you have scaled through the hurdle of JAMB and university admission. You are always victorious. I can't wait to see all the amazing things you'll achieve in the years to come. I love you.
5.
Today marks the end of one chapter and the beginning of a new one in your life. I'm so excited to be by your side as you embark on this new journey. Hearty congratulations on your matriculation, sweetheart!
6.
I knew you could do it! Your intelligence and determination are truly awe-inspiring. I'm so honored to be with someone as talented and hardworking as you are. Congratulations on your matriculation, my dear.
Funny Happy Matriculation Quotes and Messages
So here is our collection of funny matriculation messages…
S/no
Funny Matriculation Messages
1.
You have been complaining of excess fat. You have taken all manner of slimming tea and herbal concoctions without success. Now campus stress will help you to burn fat naturally. Congratulations on your admission. Happy Matriculation.
2.
I know you have fasted and prayed for the day you will be released from the prison of your father's house. Now that your prayers have been answered, enjoy your freedom responsibly. Happy Matriculation.
3.
Congrats on your special day! I hope from today you will start acting your real age and stop behaving like daddy's girl. Happy matriculation.
4.
I'm happy for your success! I still have two years to be in this campus with you and I promise to always be there for you, unless you jump out of a plane with just one parachute.
Happy matriculation.
5.
You have always dreamed about the day you can go for shopping without mum, the day you will make your choice and select your clothes and stuffs without someone telling you what is good for you. Now the day has come! Congratulations on your matric.
6.
Bro, you have finally gotten a four-year opportunity to cash out from dad. Better be wise and learn to save. You may not have this opportunity again in life. I'm talking from experience.
Happy matriculation.
7.
You know you like girls too much and I'm sure you have seen different shapes and sizes there on campus. If you like, you can use your pocket money to start training another man's daughter in school in the name of love. I don't want anybody to tell me about heart break later.
Happy matriculation.
Happy Matriculation Wishes for My Love
| | |
| --- | --- |
| S/no | Best Matriculation Wishes for My Love |
| 1. | Baby boo, it's an entirely new phase of life for you. As you begin it, I wish you all the success and happiness you deserve. May you excel in everything you do in school. And may this matriculation be just the beginning of a brighter future ahead. I love you with everything in me. |
| 2. | My dear, you have worked hard to reach this important milestone in your life. I'm persuaded that you will continue to work hard to achieve your lofty dreams. My heart swells with pride as I watch you embark on this new journey. And I am so glad that you are my heart. Best wishes on your matriculation!  |
| 3. | To my beloved darling with a the rare combination of beauty and brain, happy matriculation! I have no doubt that you have all it takes to finish tops in the academic journey. Yes, you will make me proud again as you have always done. So I'm here to cheer you on every step of the way. I love you. |
| 4. | My dearest, this is me sending all my love and support to you on this momentous day of your matriculation. I pray that you may continue to grow and learn and that your future be filled with endless possibilities. Congratulations love and keep shining bright for me! |
| 5. | On this special day, I send my warmest wishes to the love of my life. I want to reassure you that I believe so much in you. You have an unusual potential for hard work, dedication and perseverance. And these sterling qualities will surely take you far in life. May your matriculation be the beginning of a successful academic journey and may it be filled with exciting opportunities and unforgettable experiences. Will miss you so very much. |
|   |   |
Romantic Matriculation Quotes and Messages
If your crush is matriculating today, get a romantic matriculation message to toast him or her. Scroll through the table to find a suitable message for your boyfriend or girlfriend according to your relationship.
| | |
| --- | --- |
| S/no | Best Romantic Matriculation Messages |
| 1. | Babe, today affords me another opportunity to reflect on how lucky and blessed I am to have you as my girl. You are an impeccable expression of beauty with brains. Wishing you a happy matriculation filled with love from the depth of my heart. |
| 2. | Dearest darling, my heart is bursting with joy and pride as I congratulate you on your matriculation today. You're not just intelligent, but also kind and beautiful/handsome inside and out. I'm so lucky to be by your side on this journey. I love you. |
| 3. | Sweetheart, you have exceeded all expectations and proven your incredible intelligence and determination with your matriculation. You make me so proud and I love you more than words can express. I will always be there to support you emotionally, financially and otherwise. I love you loads. |
Read Also: Congratulations on Your Graduation: Best Wishes & Messages
Where to Post Happy Matriculation Wishes, Messages and Quotes.
If you are the celebrant, you can drop your matriculation messages or quotes as a status on your social media handles. You can post a matriculation status on Facebook, Twitter, Instagram, etc together with your lovely pictures.
You can also post the messages in your Facebook, Instagram and Whatsapp stories.
If your crush (girl friend or boyfriend) or relation is the matriculant, you can post a status and tag them. Or you can send them a direct message in their inbox.
You can also send SMS or Whatsapp messages to them.
Read Also: Happy Convocation Wishes, Messages and Prayers
Best Happy Matriculation Gift Ideas
Many times on several occasions, we are faced with the challenge of gift ideas. If your son or daughter is matriculating, if your crush, girlfriend or boyfriend is matriculating, what kind of gifts will you present to them on their day? This is certainly something to think about because it goes beyond sending wonderful happy matriculation wishes and prayers. They are expecting a gift!
So what's the best matriculation gift idea?
The best matriculation gift ideas must resolve around your budget as an individual. Your choice of gifts must be affordable, useful and lovely.
It's still yours sincerely, Henry Divine.
Important! 20 Low-Cost Businesses You Can Do As A Nigerian Student On Campus
People who are searching for the following also found this page useful:
Matriculation message for a loved one. Best happy matriculation message. Happy matriculation prayer, Happy matriculation to myself. Matriculation quotes for myself. Prayer for matriculation, happy matriculation poem.
Happy matriculation to me quote. Matriculation speech. Happy Matriculation ceremony wishes.  Matriculation invitation message. Congratulatory message to a cousin on her matriculation. Matriculation wishes from an organization.
---
Still Got a Question? Drop Your Question Right HERE 👇👇 and click on Search.
Get an Immediate Response...
---
---
---
Get in touch with us
---
If this post was helpful to you, please help us to reach others by sharing with the buttons below!