Read the Latest UNN Post UTME Screening News Update 2021. Get to the end so that you will find out all you need to know about Reprinting, Exam Venue, Date & Time.
Information about 2022/2023 UNN Post UTME is now out. So you can read the article containing the announcement via this
>>link<<
.
It is no longer news that everything is set for the conduct of the 2021/2022 Post UTME Screening Exercise in University of Nigeria, Nsukka. According to the school, the online portal is still open for both UTME and Direct Entry candidates to register for the examination to enable them to partake in the exercise. So, if you made UNN your first choice institution but have not done your online registration for the forth-coming screening examination, please do so now before it becomes too late. >>Click Here<< to read the Process Flow for Post UTME Registration at UNN Portal.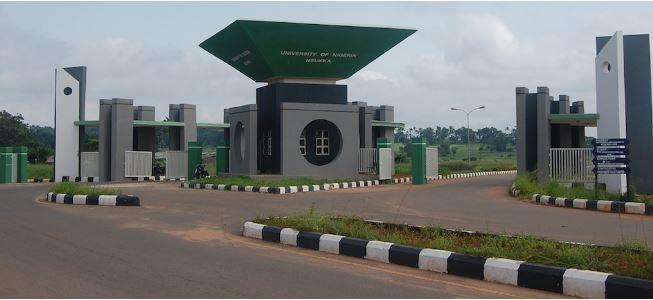 In this all-important article, I will be telling you everything you need to know about the forthcoming UNN Post-UTME Screening Exercise so that you can prepare in such a way that nothing will take you by surprise. So just tag along with me.
Make sure that you know your UNN Post UTME Exam Day, Venue and Time.
If you successfully registered for the Post UTME and have been preparing towards the exam, this is a very important point to note. Knowing your exam date, venue and time for your course and JAMB score range is very important. Yes, it's important because it will enable you to make proper plans and arrangement for your movement and accommodation, especially if you are not resident in Nsukka. You can get a comprehensive information about UNN's school-provided accommodation for Post UTME Candidates Here. However, those living within Nsukka and environs may not need to bother.
A week (or less) to the kick-off date of the screening exercise, the school normally publishes a comprehensive schedule for the Post UTME exercise. This schedule would give information about the exam day, time and venue for all candidates in all faculties according to their score range in JAMB. So, you can keep in touch with this website as we promise to be the first to publish it as soon as the school makes the information available.
---
Recommended:
👉 How to Prepare for Post-UTME Screening Examination and Score above 340
👉 O'Level Results Upload on UNN Portal – Everything you Need to Know
---
Otherwise, you can reprint your UNN Post UTME registration slip to know your own screening exam date, venue and time. Many candidates have been asking how to do their UNN Post UTME slip reprinting. Others ask when the reprinting will start and end. The reprinting date is normally a day or two to the kick-off of the screening exercise. If you continue reading, I'm going to show you how to reprint your registration slip on UNN Portal to see your exam details.
So, just keep reading.
How to Reprint UNN Post UTME Registration Slip for Exam Date, Venue and Time
Visit UNN website at www.unn.edu.ng.
Click on Check Post UTME Exam Details or Reprint Post UTME Slip.
Key in your JAMB registration number.
Click on Print to print your UNN Exam Slip.
Note, however, that reprinting is not compulsory. If you already know your exam day, time and venue, you don't need any reprinting. More so, you don't need to hassle or stress yourself to do your reprinting, there are many places where you can do that even at the exam venue (in front of Nnamdi Azikiwe Library) on or before the day of your exam.
Having said this much, I believe many questions in your mind have been answered already. If that's true, continue reading as I arm you with other very vital information concerning this forthcoming UNN Screening exercise.
Let me try to put the things I'm about to say in bullet form.
1. You don't need a colored print out for the exam. This applies to both your JAMB Registration Slip and Post-UTME Registration Slip. If you are buoyant and can afford colored printing, that's okay. But if you can't, please don't bother yourself. The most important thing is that you present the necessary documents at the screening venue. Hope you got this?
2. For those coming from far places, board a bus to Nsukka. Nsukka is a mega town in Enugu state. So if you are coming from outside Enugu state, don't just board any bus heading for Enugu, specify the fact that your destination is Nsukka and board the right vehicle. All the buses to Nsukka stop at Ogige market (Ahia Ogige), Nsukka.
3. Once you alight at the Motor Park in Ogige market (the final bus stop), look around and you will see vehicles with green and white colors. Those are UNN Shuttle taxis and buses.
4. Any shuttle you board at the park can drop you at anywhere within UNN campus. All you need to do is to tell the shuttle driver where you are going and he will take you there.
5. Let me make this very important point to save you from unnecessary heartbreak. When you get to the park at Ogige market, Nsukka, if you're confused on how to get UNN shuttles, please, ask only the driver of the car you boarded to Nsukka. Don't make the mistake of asking Okada or Keke riders.
6. From the park to anywhere in UNN should not exceed #150 and that is owing to high demand during screening period. Normally, the fare would be far less than that. So be guided.
7. Don't take Okada because they won't bring you beyond the school gate, which is just half the journey. Okada will even charge you up to #200 or more. They are not permitted to enter the school gate.
8. If you intend staying with a friend off campus, tell them to come and meet you at Ogige park. Don't ask an Okada rider to take you to where you don't know. You may fall into the hands of a wrong person. Nsukka generally (within and outside school) is not safe these days. Don't fall a victim.
9. Book your accommodation space before arriving at the school and begging a 'student' to help you. Do this, so that you don't get into the hands of the wrong person. The earlier, the better.
10. Make sure you are at your exam venue at least, an hour to your exam. It usually rains throughout the screening exercises. You may be disrupted by the rain, and guess what, the exam continues whether it's raining or not. You may, therefore, wish to go with an umbrella.
11. Don't bother about what to eat. You can buy whatever you want to eat even in front of the exam venue.
12. Inside the exam hall, your computer may get faulty. UNN has enough technicians walking around the hall to assist. So? Should you discover any problem with your system, don't hesitate to call on any of them. They are friendly and ready to help you. If you find it difficult to say your problem in English, use Igbo if you can speak the language. Virtually all the technicians are Igbos.
13. You should feel free to use the Igbo Language to ask anybody any question while in Nsukka. Over 80% of UNN students are Igbos. Speaking Igbo will help you get what you want quickly and easily, especially with the shuttle drivers and traders within the campus.
14. Finally, hand your journey and the exam into the hands of God. You Will be happy you did.
Ebuka wishes you all; a safe trip, safe stay in Nsukka, hitch-free exam experience and success in your exams.
Eventually, you will testify.
Remember that you can appreciate the work we are doing on this website by helping us to reach more people. Kindly use the share buttons below to send this on Facebook and Whatsapp so that we can touch more lives.

Keep Pushing! Keep your hopes high.
Your UNN Dream, Soonest, a Reality.
Ebuka
English and Literary Studies,
UNN.
---
Still Got a Question? Drop Your Question Right HERE 👇👇 and click on Search.
Get an Immediate Response...
---
---
---
Get in touch with us
---
If this post was helpful to you, please help us to reach others by sharing with the buttons below!