O'Level Results Upload on UNN Portal. How to upload O'level result on UNN Portal. UNN Portal Login – Everything you Need to Know. So that's what this post is all about.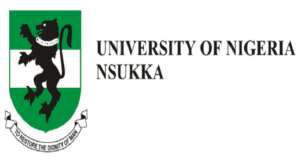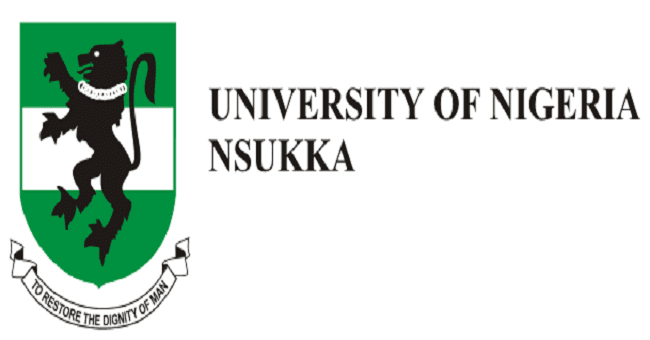 It is the tradition of the University of Nigeria (UNN) to re-open her online portal, popularly known as UNN Portal, for all prospective students and candidates who have not uploaded their O-level results to the portal to do so. This, most often, affects those who registered for JAMB and UNN Post-UTME with awaiting result i.e. those who registered for the O'level exam the same year they registered JAMB.
UNN would always give a notice and a deadline for the affected candidates to do the needful. After the deadline, however, the UNN portal would be closed and candidates who failed to comply with the directives of the notice would have jeopardized their admission chances. So you don't want to miss the opportunity for any reason. Always check this link to know when the school portal is re-opened for this purpose.
Is there a Difference Between O'level Result Upload on UNN Portal and JAMB CAPS Portal?
Yes, there is a significant difference. Every candidate is required to upload their O' Level results to JAMB portal. This is very important as every admission into any Nigerian Tertiary Institution must pass through JAMB's Central Admission Processing System (CAPS). The implication of this is that any candidate whose complete O'level credential is not found uploaded on JAMB portal would very likely lose admission in the year in question. So, if you have not uploaded your O' Level results to JAMB portal, you are hereby advised to go and do so immediately.
However, if you uploaded only
WAEC
results where you did not make up to 5 credit passes in your requisite O' Level subjects, you are advised to upload your O' Level results (including
NECO
) to JAMB portal to ensure that the minimum of 5 credit passes are reflected in your JAMB profile.
I Uploaded my O'Level Result During JAMB Registration, do I still need to re-upload it on UNN Portal?
As already pointed out above, your O'level result must be uploaded on JAMB portal and the online portal of the schools of your choice (whether it is UNN or any other school)
Does UNN Accept NECO Result?
Yes, UNN, like every other Nigerian institution, accepts
NECO
results.
How do I know If my O'level result has already been uploaded on UNN Portal?
This is one question on the lips of almost every candidate. Many are confused as they are not sure whether or not they have uploaded their
WAEC
or
NECO
result whether during their
Post-UTME registration
or at some other time. The good news is that the answer to this question is very simple and the step to ascertaining the status of your profile in terms of O'level result upload is also very simple. Read on to find out.
How to Check if Your O'level Result is already Uploaded on UNN Portal.
If you are an aspirant and really have the desire to gain admission this year, then you must leave no stone unturned in your efforts to realize your dream. This is one of the places to make sure that you did what is required of you. It is very imperative to Confirm your profile on UNN portal to ensure that your application is valid on the basis of whether your O-level result was successfully uploaded or not. If it is not showing there as uploaded, then you need to quickly upload it.
To check if your O'level result has been successfully uploaded,
Visit UNN Portal via >this link<
Click on Prospective Students >> Online Application Forms >> Post-UTME Admission Screening Application.
Enter your JAMB Reg. Number in the space provided
If the page loads your Acknowledgement Slip, it means that  you O'level has been uploaded and you have nothing to worry about.
If the page doesn't load your Acknowledgment Slip but rather displays your O-LEVEL subjects, it means that you need to carefully re-upload your O'Level.
We can assist you in uploading your O'level result on UNN Portal if you want us to. You can call Henry Divine on 08060848179. All that's required are your JAMB Reg No, a Photo of your O'level result (WAEC or NECO or both depending on how many sittings your are applying with) and a little service charge.
How To Upload O'level Result On UNN Portal
visit UNN Portal via >this link<
Click on Prospective Students >> Online Application Forms >> Post-UTME Admission Screening Application.
Enter your JAMB Reg. Number in the space provided
Click on the Previous Button.
Select the section for uploading your o'level results and select the result you want to upload, whether it is WAEC, NECO or GCE and the year.
Enter your exam registration number, centre number and so on.
Enter your subjects and the grades you made in each.
Repeat the above process for your second result if you are using two sittings.
Cross check the details you filled very well and click the NEXT button.
On the page that loads, upload photo(s) of your result(s) in the spaces provided.
Submit and print your Acknowledgement Slip (if you need to).
Follow the steps above and you are good to go.
Let me remind you again that failure to upload your qualifying O'Level credentials on UNN portal within the stipulated time will stop you from getting admission regardless of your JAMB and Post-UTME scores.
However, if your O'level result is already showing on your profile, you don't need to bother.
Can I Upload My WAEC or NECO Result to UNN Portal Using my Mobile Phone?
If you have a good smartphone and Internet connection, you can upload your O'level result to UNN portal from the comfort of your home. You are not required to visit a CBT Center in order to upload your O'level results on UNN Portal.
Best wishes in your admission search,
Henry Divine
You just read above information on unn result upload, unn portal, jamb result upload, jamb portal, unn result checker, unn post utme result. How do I upload my o'level result on unn portal? Is jamb uploading of result still on? How can I upload waec result to unn portal? How can I upload my jamb result? Can I upload my waec result to jamb portal now?
---
Still Got a Question? Drop Your Question Right HERE 👇👇 and click on Search.
Get an Immediate Response...
---
---
---
Get in touch with us
---
If this post was helpful to you, please help us to reach others by sharing with the buttons below!