This post is about OAUTHC CBT Link. So for candidates looking for the link to access the OAUTHC CBT platform, I will share the link here for you. You can start using the CBT platform for your practice in preparation for the forthcoming examination.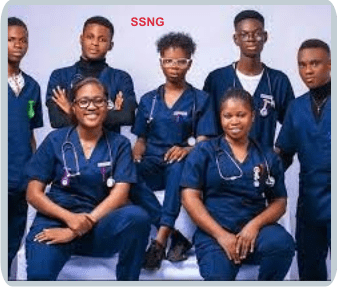 About OAUTHC
OAUTHC is the acronym for Obafemi Awolowo University Teaching Hospitals Complex. It is one of Nigeria's foremost tertiary hospitals established in 1967. As already suggested by the name, the teaching hospital is affiliated with the Obafemi Awolowo University, Ile Ife.
OAUTHC has a very popular School of Nursing. Actually, the school of nursing is one of the top-ranking schools in Nigeria. The school has the reputation of impacting their students through effective and practical teachings. And over the years, they continue to fill the health manpower need of Nigeria and other countries.
Where is OAUTHC School of Nursing located?
The OAUTHC School of Nursing has two departments with one located at  Ile-Ife and the other at Ilesa. To make a direct inquiry, you can contact the school via P M B 5538, Ilesa Road, Ile-Ife. Or send an email via oauthc_ileife@yahoo.com or info@oauthc.com.
OAUTHC CBT Link/Exam Mode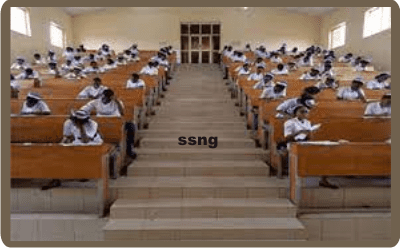 OAUTHC now conducts examinations on the CBT mode. So whether it is about candidates seeking admission into the school of nursing or about those preparing for employment, the test mode is the same.
So start getting ready for a CBT test. This also goes with physical presentation of candidates.
Requirements for Accessing the OAUTHC CBT Link
Here is the minimal requirement for accessing the OAUTHC CBT link:
a good Android phone or PC.
Internet access.
a conducive environment for practice.
If you meet the requirements, proceed to the next section so that you can get the link.
The OAUTHC CBT Link
Click here to access the OAUTHC CBT link and start practicing and preparing for the exam.
OAUTHC CBT Link and School of Nursing Post UTME Past Questions
If you wish to excel in any external examination, study the past questions thoroughly. This is a secret that some people don't know.
That is why we are emphasizing on getting accessing the OAUTHC CBT Link. The reason is because you can practice the past questions there.
So just scroll up and follow the link above to the OAUTHC CBT platform. That will help you to understand the nature and focus of the examination you are preparing for.
You can also Click Here to get OAUTHC School of Nursing Past Questions PDF. If you get it, it will as well enhance your study.
Read Also: OAUTHC School of Nursing Form
---
Still Got a Question? Drop Your Question Right HERE 👇👇 and click on Search.
Get an Immediate Response...
---
---
---
Get in touch with us
---
If this post was helpful to you, please help us to reach others by sharing with the buttons below!