See how your JAMB result and UNN Post UTME performance play a role in your admission. Learn how to check the competitiveness of your prospective course. What is UNN JAMB cut off mark for 2022? When is UNN 2022 Post-UTME Screening date? Also, see the materials you need to study and prepare well for the Post UTME. And so on…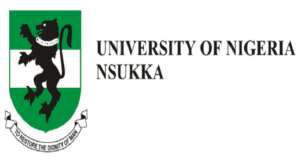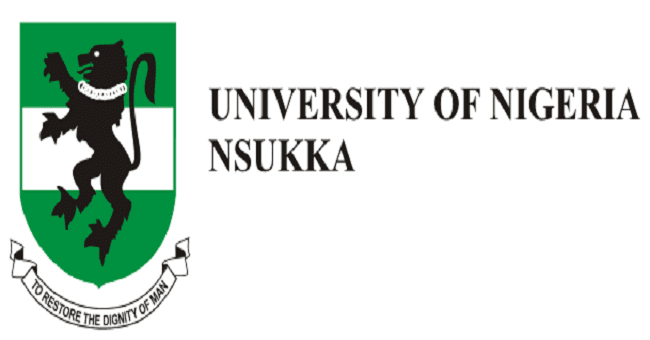 I prepared this article in keeping with my promise to make regular updates here on this website as I deem necessary. I want to steal the opportunity to appeal to UNN aspirants to log on to this site each time they want to make an inquiry or to find out the latest news. Please bookmark this website and always check it instead of calling me on the phone. If the information you need is not yet here, then it's not yet available. Hope you got what I mean? Ok.
My aim of preparing and publishing this article here is to make some salient points which I believe you need to take cognizance of in order to be adequately equipped for the UNN 2022/2023 Post UTME showdown.
Having said that, let's get down to the article.
Important Points to Note Concerning UNN Admission
1.) Going by statistics from previous years (JAMB is yet to release the official statistics for this year), UNN is normally about the fourth or fifth most-preferred Institution in Nigeria. Sometimes, UNN only comes after institutions like Unilorin, Uniben and Unizik in JAMB UTME applications.
2.) The JAMB Cut off mark for 2022 UNN post utme screening exercise has not yet been announced by the school. The same goes for the date of the examination and commencement of online registration. However, all these information will be released at once (i.e. in one document) when the school is ready to conduct the examination. So you are hereby advised to be wary of the malicious rumours flying around the internet with regards to these information. Don't pay into anybody's account for registration as it has not commenced. Browse safely. Devout your time to reading and preparing for your Post UTME.
Recommended: How to Prepare for UNN Post UTME Screening and Score Above 340
3.) Actually, schools will begin to fix and announce the details for their post-utme screening exercise after the JAMB Policy meeting scheduled to hold in June, 2022. In the meeting which is expected to be chaired by the Minister of Education, the JAMB cut-off marks for universities (federal and state), polytechnics and colleges of education will be fixed.
4.) If you really want to gain admission into the lion's den (UNN) this year, you need to stop calling and asking questions that you should answer yourself.
Questions like these should be answered by you:
What's your JAMB score in the last UTME? How good/high is it?
How competitive is the course that you applied for? You can get an idea by checking the courses statistics on JAMB website if they release it any time soon.
How do you rate yourself academically? What's your level of intelligence?
How hard are you willing and ready to work towards the post utme screening examination in order to get the course you are gunning for? The level of sincerity of your answer here would determine if you need to change your course or institution.
5.) Have you gotten your own copy of that unique, all-in-one UNN POST UTME PREPARATORY HANDBOOK called SURE SUCCESS? If you have not, don't waste any more time. Click the link below to find out the nearest distribution outlet in your locality.
The SURE SUCCESS (UNN POST UME past Questions and Answers) Handbook contains everything requisite for the actualization of your UNN admission dreams.
Features of SURE SUCCESS UNN Admission Preparatory Handbook
The book features include:
Up-to-date UNN post utme Past Questions and Answers.
Time-proven UNN Admission Secrets/Tips
Quick Subject Revision Aids
2022/2023 UNN post-UTME likely Questions
Powerful Keypoints and Summary of each Subject.
Motivational Success Quotes
Prophetic Prayers for Success
5.) In order to be well prepared, you need to cover your SureSuccess Book as many times as possible. The same goes for your JAMB past questions. Read and re-read them from inception till date and not neglecting your other textbooks.
6.) If you ever find the book called FELAR 909 for Use of English, don't fail to buy a copy. It does help.
Recommended: Secrets and Truths Nobody Ever Tells UNN Aspirants
7.) Some of you have been asking the subjects you will write in the UNN POST UTME Screening Examination. Note today that you will be tested on the same four subjects you wrote in your JAMB UTME. There's no such thing as general paper or current affairs in the exam. You will be given 60 questions which should be answered within 60 minutes with 15 questions for each of your UTME Subjects.
For more information about the UNN POST UTME and Admission Procedures, read around this website. There's so much for your consumption here. Do remember to use the Facebook share button the broadcast the information you find here.
Best wishes from yours sincerely, HD.
---
Still Got a Question? Drop Your Question Right HERE 👇👇 and click on Search.
Get an Immediate Response...
---
---
---
Get in touch with us
Join our 2023 JAMB Tutorial Classes on WhatsApp or Telegram or Facebook
Like and Follow us on Facebook @SURE SUCCESS NG
Join our Aspirants Facebook Group @JAMB Tutorials & Updates
UNN Aspirants and Students, Join MY UNN DREAMS (MUD)
---
If this post was helpful to you, please help us to reach others by sharing with the buttons below!