This post is about JAMB Admission Status 2022. I will show you how to check JAMB Admission Status on JAMB CAPS Portal. And then access JAMB Admission List.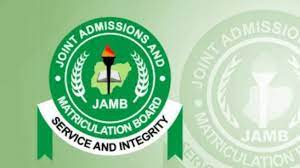 Many candidates are asking questions on how to know their position and whether they are going to gain admission given their JAMB and Post UTME scores. Others are asking the meaning of CAPS and how to register and create a profile on the CAPS portal and login to check their admission status and how to accept or reject admission.
I beg you to read the information I would be dropping here very carefully. If do, it will save you from unnecessary anxiety and high BP as you await the Primary or Merit admission list and even the supplementary admission lists of your prospective Institution.
At the heart of the mandate of the Joint Admissions and Matriculation Board (JAMB) is the placement of suitably qualified candidates into tertiary institutions in conjunction with the institutions. In furtherance of this mandate, JAMB introduced (in 2017) and deployed the Central Admissions Processing System (CAPS).
The following year (in 2018), JAMB introduced CAPS Version 2 which has been in use till date. In CAPS Version 2, a lot of new features are activated. Some of the new features include:
Incremental Download of Candidates to cater for candidates that changed to the Institution since last download.
Enforcement of UTME Subjects combination.
Enforcement of O' Level Subjects requirements.
And so on.
How to Check JAMB Admission Status on CAPS Portal
Go to Joint Admission and Matriculation Board (JAMB) portal at http://www.jamb.gov.ng/efacility/.
Login with your registered Email and Password.
Then locate and click on 'Access my CAPS'.
Select 'Admission Status' on the left panel.
Your details including Jamb Reg number, institution, course, subject combination, etc will appear.
If you are given admission and you like the school then click on accept admission. (You find the button at the bottom of the "Admission Profile" page)
If the institution and course space is blank or you have not been offered admission then don't click on accept admission. Just keep checking back.
Be very careful not to accept admission when you are not offered (or when you have hope of gaining admission in a "better school").
Once you accept the admission offered you then your admission door is closed for this year.
Note 1: For those using mobile browsers
When you click on CAPS and just see Welcome, just calm down. Use desktop version of your browser to see the menu and then click on check admission status.
Note 2:
Acceptance/rejection of admission offer is absolutely free!
Recommended: How to Print JAMB Admission Letter.
What you Need to Know About JAMB CAPS.
Below are the feedbacks you are likely to get when you check your admission status on CAPS:
A. Not Admitted: This has two (2) interpretations:
i. Your school is yet to upload your details for admission consideration.
ii. You have not been considered for admission.
B. Admission in Progress: You have met all the requirements for admission consideration. Those requirements as set by the school on CAPS by the Admission Officer include:
i. Jamb Cut-off Point for your department
ii. Post Jamb Departmental Minimum Score
iii. Ordinary Level Result (WAEC/NECO/NABTEB) °the one you uploaded on jamb portal
Note that the STATUS Admission in Progress has 3 implications or sub-stages:
a. Proposed: This means that you have been suggested by JAMB CAPS based on the criteria programmed by the school on CAPS. The school is meant to download this list for reviewing.
b. Recommended: This stage implies that your admission proposal by CAPS has been looked into and accepted by the school. At this point, the school has given you admission based on the proposal made to them by CAPS. They will forward the list to Jamb for final approval.
c. Approved: Your admission has been confirmed by JAMB to see if you were part of the lists they had proposed to the school before. At this point, JAMB notifies you to accept or reject the offer. That's all for admission in progress.
C. Admitted: At this point, you can accept/reject your admission.
---
You can add a comment below if you need to ask questions.
---
---
Get in touch with us
---
If this post was helpful to you, please help us to reach others by sharing with the buttons below!