You are welcome to another insightful page on the suresuccess.ng website. This post is about Graduation Ceremony. So I will briefly share with you what graduation ceremonies are all about including it's importance and essence. Thereafter, I will give you samples of the best opening speech for graduation ceremony. By so doing, I hope to provide you with a reference just in case you have been selected to give opening remarks in an upcoming graduation ceremony.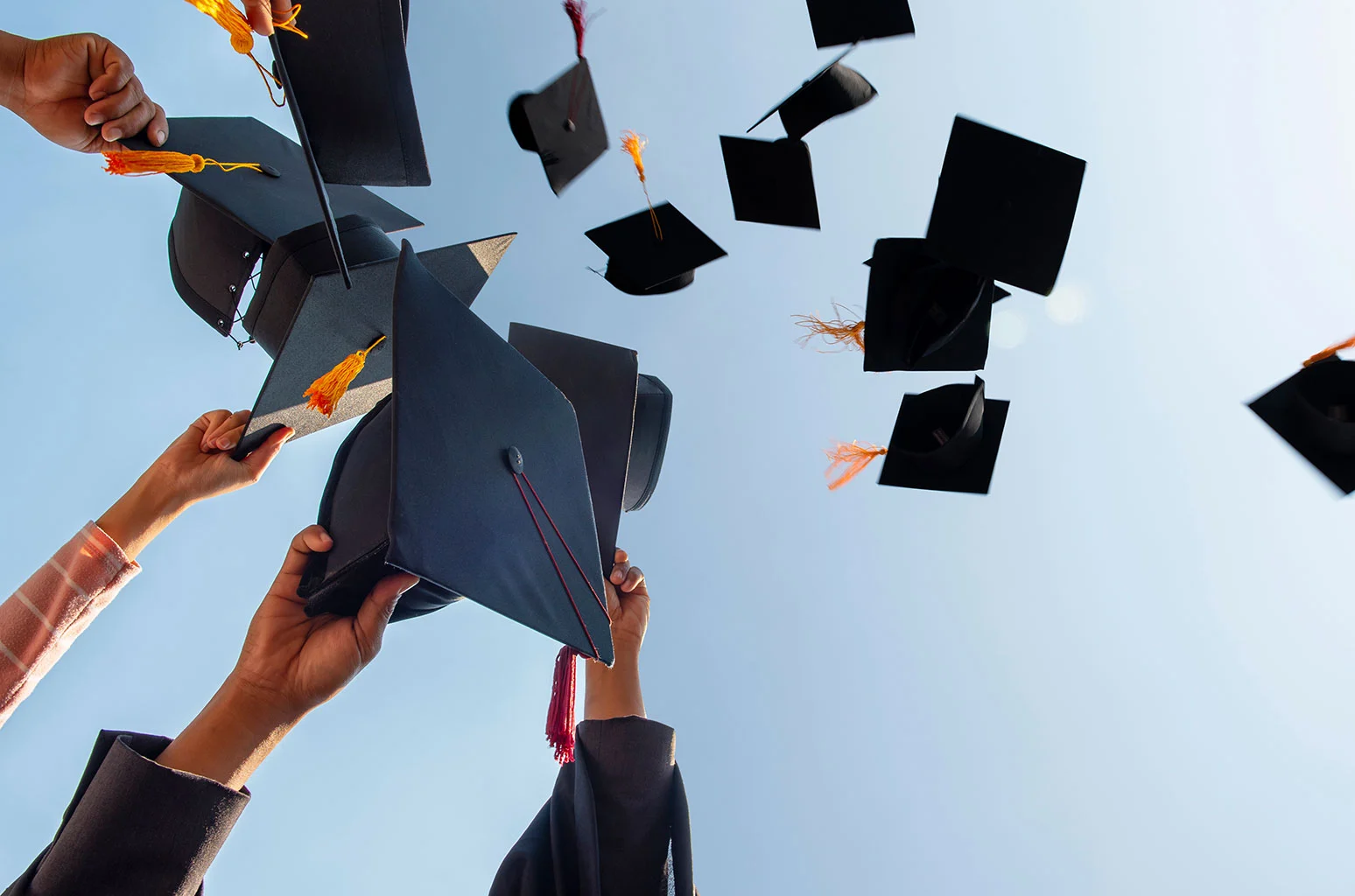 Graduation ceremonies are much more than a mere event on the calendar. They hold profound significance for both graduates and their communities. As the culmination of years of hard work and dedication, graduation ceremonies serve as a testament to academic achievements and provide an opportunity to celebrate the accomplishments of students. Furthermore, these ceremonies inspire graduates to embark on their future journeys with hope, determination and a sense of purpose.
Importance of Graduation Ceremonies
Graduation ceremonies are not just symbolic gestures; they hold immense importance in recognizing and honoring academic accomplishments. These ceremonies bring closure to the educational journey, offering a tangible representation of achievement after years of diligent effort. The sight of cap and gown, the procession and the joyous atmosphere all contribute to a sense of fulfillment and accomplishment for graduates.
Celebrating Achievements
Within the framework of graduation ceremonies, there lies a deep appreciation for the hard work and dedication demonstrated by students. The presentation of diplomas, awards, and special recognition serves as a tangible validation of their efforts. As graduates cross the stage and receive their diplomas, the applause and cheers from family, friends, and faculty create an atmosphere of celebration that resonates with a profound sense of achievement.
Inspirational Messages and Speeches
One of the most impactful aspects of graduation ceremonies is the sharing of inspirational messages. Opening speeches, often delivered by accomplished individuals, motivate and inspire graduates to seize opportunities, overcome challenges and make a positive impact on the world. These speeches instill a sense of purpose and ignite a spark of determination in the hearts of the graduates. They also empower them to believe in their abilities and embrace the future with optimism.
Looking Towards the Future
Graduation ceremonies not only celebrate past accomplishments but also mark the beginning of a new chapter in the lives of graduates. The event becomes a poignant moment of reflection as students bid farewell to their educational institution, teachers, and friends. Mixed emotions fill the air—excitement, nostalgia and a tinge of uncertainty. Yet, as graduates leave the familiar behind, they are filled with anticipation for the limitless possibilities and opportunities ahead.
Embracing the Future
As graduates step into the world beyond the graduation stage, they carry with them the lessons learned, experiences gained and aspirations forged during their educational journey. Graduation ceremonies inspire them to embrace the future with open hearts and open minds. They encourage graduates to set goals, pursue their dreams, and continue to learn and grow. The sense of community and unity experienced during graduation ceremonies reinforces the idea that together, graduates can overcome challenges and create a better future for themselves and others.
Read Also: Graduation Speech for Nursery Pupils [With Examples]
Opening Speech for Graduation Ceremony
The opening speech for graduation ceremony is the commencement speech of the ceremony. It is a formal speech that is normally given by a prominent figure or guest speaker at a graduation ceremony. And marks the official opening of the graduation ceremony.
Who Can Give Opening Speech for Graduation Ceremony?
The opening speech for a graduation ceremony can be given by various individuals. It all depends on the context and the nature of the event.
Here are some examples of people who could give the an opening remark for a graduation ceremony:
Principal or Head of School
The principal or head of the nursery school is often given the honor of delivering the opening speech. They can provide a warm welcome, set the tone for the ceremony, and express their pride in the graduating students.
Director of Education or Superintendent
In some cases, a higher-ranking educational authority, such as the director of education or superintendent, may be invited to deliver the opening speech. They can offer their congratulations to the graduates and emphasize the importance of early education.
Special Guest Speaker
A special guest speaker, such as a local community leader, an accomplished professional, or a renowned educator, can be invited to give the opening speech. They can provide an inspiring message to the graduates, drawing upon their own experiences and offering valuable insights.
Teacher or Class Representative
A teacher or a selected student from the graduating class can be chosen to deliver the opening speech. The teacher can share heartfelt memories and reflections on the students' journey, while a student representative can express gratitude and excitement on behalf of their classmates.
Ultimately, the choice of who gives the opening speech depends on the school's traditions, the significance of the event and the desired message to be conveyed.
In this article, I will give you samples of opening speech for graduation ceremony for nursery, primary and secondary schools.
Sample Opening Speech for Nursery School Graduation Ceremony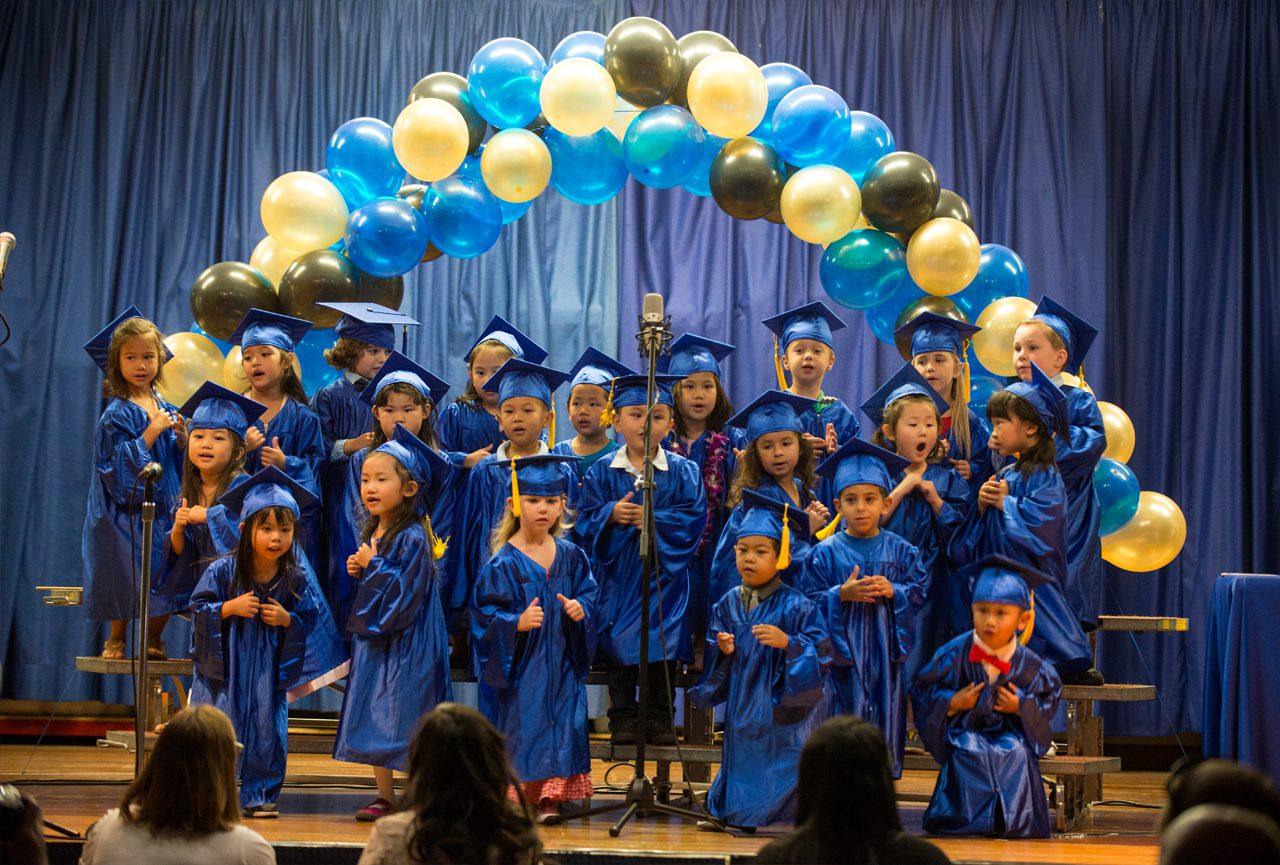 Ladies and gentlemen, parents, distinguished guests, and most importantly, our beloved little graduates, a very warm welcome to the nursery school graduation ceremony!
Today is a special day, a day of celebration and achievement. We gather here to honor and recognize the incredible journey our little ones have embarked upon during their time in nursery school. It is a joyous occasion filled with pride, love and anticipation for the bright futures that lie ahead.
To the parents and families here today, I extend my heartfelt congratulations. Your unwavering support, love, and guidance have been the pillars upon which these young minds have grown and flourished. Your dedication has not gone unnoticed, and we thank you for entrusting us with your precious little ones.
To our talented and dedicated teachers, thank you for your tireless efforts in nurturing and shaping the minds of our children. Your passion, patience, and commitment have created an environment where our little ones have thrived. You have not only taught them letters, numbers, and shapes but also instilled in them a love for learning, a sense of curiosity, and the importance of kindness and empathy.
And now, to our exceptional graduates, the stars of today's ceremony! Each one of you is a testament to the incredible potential within every child. Over these past years, you have taken your first steps into the world of education, and today, you take another step forward, ready to embrace new challenges and opportunities.
You have grown in countless ways, not just physically but also intellectually, socially and emotionally. You have learned to share, to take turns and to make friends. Beyond those, you have discovered the wonders of storytelling, painting and dancing. You have also explored the world around you, marveling at its beauty and diversity. And most importantly, you have learned to believe in yourselves, to dream big and to never give up.
As you move on to the next chapter of your educational journey, remember that you are capable of achieving great things. Keep your eyes full of wonder, your hearts full of kindness, and your minds open to new knowledge. Embrace the challenges that lie ahead, for they are opportunities for growth and learning.
Graduation is not an end but a beginning, a beginning of new adventures, new friendships, and new discoveries. Cherish the memories you have made here, and carry them with you always as a reminder of how far you have come.
To our little graduates, I say with utmost pride, go forth and shine your light upon the world. You are the future, and we have every confidence that you will make it brighter and better.
Once again, congratulations to each and every one of you. May your journey be filled with love, joy, and success. Thank you, and let the graduation ceremony begin!
Sample Opening Speech for Graduation Ceremony for Primary School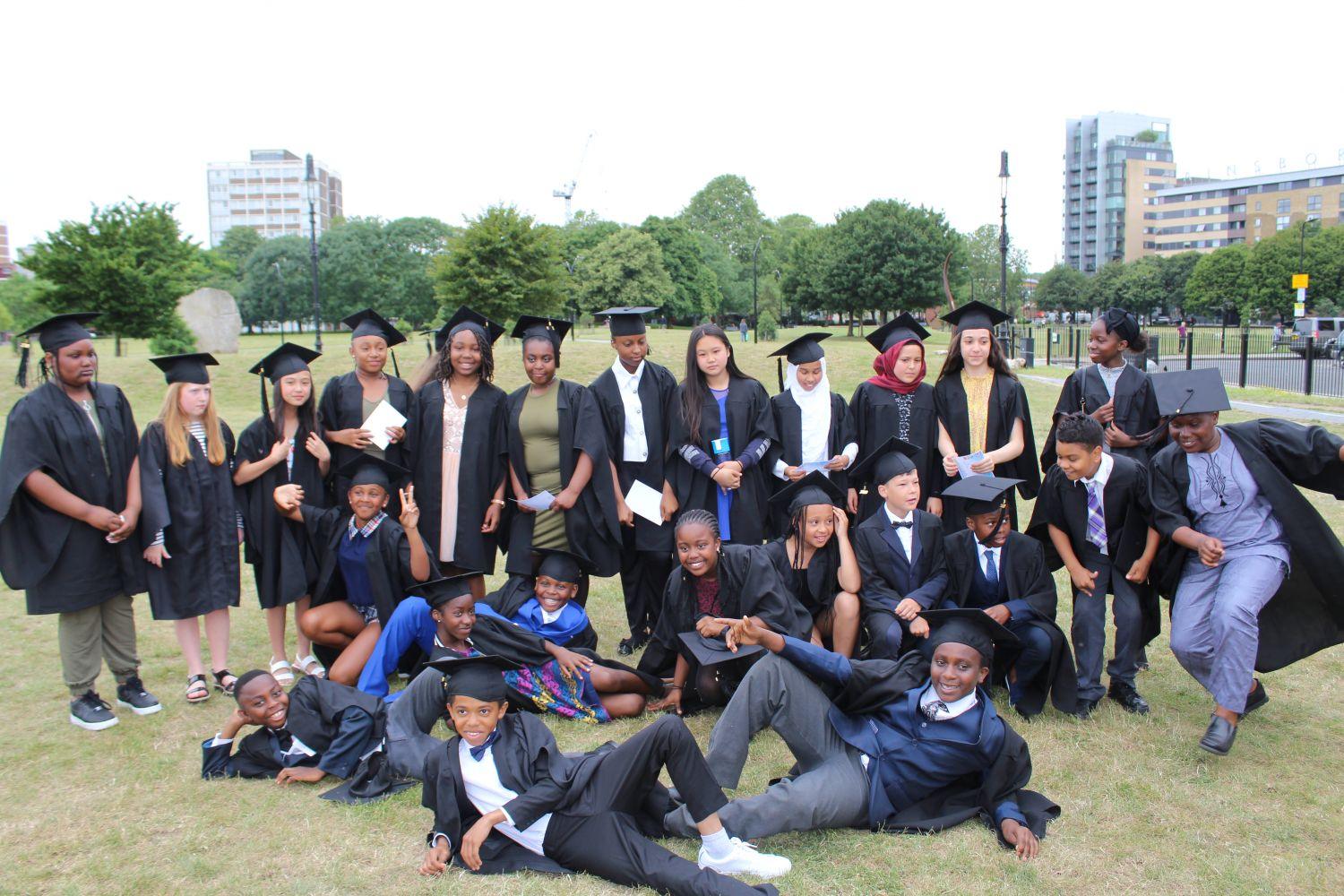 Ladies and gentlemen, esteemed guests, parents, teachers, and the extraordinary graduates of [Name of Primary School],
Today is a day of immense joy and pride as we gather here to celebrate the graduation of our remarkable young students. This ceremony marks an important milestone in the lives of these bright and talented individuals, as they transition from the halls of primary school to embrace the exciting opportunities that lie ahead.
To the graduating class, I extend my warmest congratulations. You have worked diligently, grown both academically and personally, and now it is time to spread your wings and soar to new heights. Your time at [Name of Primary School] has laid a strong foundation, equipping you with the essential skills and knowledge that will guide you on your journey through education and beyond.
Throughout your years here, you have showcased not only academic prowess but also character, resilience, and the ability to work collaboratively. You have embraced challenges, displayed a thirst for knowledge, and shown compassion towards your peers. Your creativity, curiosity, and zest for life have made this school a better place for everyone. Today, we celebrate not just your achievements but also the incredible individuals you have become.
None of this would have been possible without the unwavering support and guidance of your families and teachers. To the parents and guardians, we thank you for entrusting us with the education and well-being of your children. Your love, encouragement, and dedication have been instrumental in their success. And to the remarkable teachers and staff, your tireless efforts, patience, and commitment have nurtured the minds and hearts of these young graduates. We owe you a debt of gratitude.
As our young graduates embark on their next adventure, it is essential to remember that education is a lifelong journey. The knowledge and values you have acquired at [Name of Primary School] will serve as a compass as you navigate the vast opportunities and challenges that lie ahead. Embrace learning with an open mind and a hunger for knowledge. Be curious, ask questions, and never stop seeking answers.
As you progress in your academic pursuits, remember the importance of empathy, kindness, and respect. Embrace diversity, celebrate differences, and be inclusive in your actions and words. Remember that the world is made up of unique individuals with varying backgrounds and perspectives, and it is through understanding and compassion that we can build a harmonious society.
Furthermore, I encourage you to dream big, set goals and work diligently towards achieving them. Be persistent in the face of challenges, for it is through perseverance that great accomplishments are realized. Believe in yourself, for you possess incredible potential to make a positive impact on the world.
While today signifies the end of one chapter, it also heralds the beginning of an exciting new one. Graduates, as you move forward, embrace opportunities, embrace change, and embrace the unknown. Be bold in your ambitions and take risks, for it is in those moments of stepping outside your comfort zone that you will discover your true capabilities.
In closing, I extend my heartfelt congratulations to the exceptional graduates of [Name of Primary School]. You have filled our hearts with joy and pride, and we eagerly anticipate the remarkable contributions you will make to society. Remember the lessons learned, the friendships forged, and the memories cherished during your time at this beloved institution.
May your future be filled with boundless joy, success, and fulfillment. Congratulations, Class of [Year]! Thank you.
Read Also: Primary School Graduation Speech Examples
Opening Speech for Graduation Ceremony for Secondary School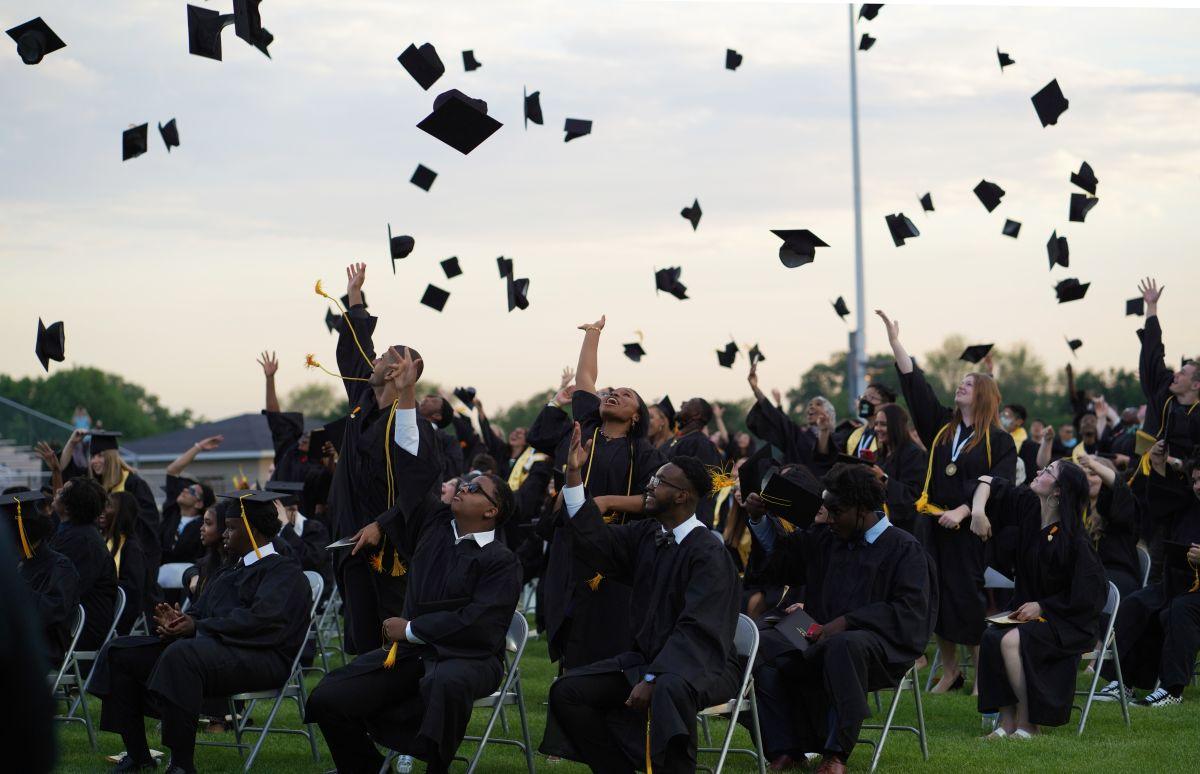 Ladies and gentlemen, distinguished guests, parents and most importantly, the exceptional graduates of [Name of School],
It is with great pleasure and immense pride that I stand before you today to celebrate this momentous occasion—the graduation ceremony of the [Year] graduating class. This day marks the culmination of years of hard work, dedication, and perseverance. Today, we honor the achievements of our graduates and acknowledge the bright future that lies ahead.
As we gather here, we cannot ignore the extraordinary challenges and uncertainties that have characterized the world in recent times. The global pandemic has tested our resilience and forced us to adapt to a new normal. Yet, here we are, standing strong and defiant in the face of adversity. Our presence here today is a testament to our collective strength, determination, and the unwavering pursuit of knowledge.
To the graduates, I want to express my heartfelt congratulations. Each and every one of you has shown exceptional courage, resilience, and a relentless pursuit of excellence throughout your academic journey. You have overcome countless obstacles, tackled complex problems, and embraced a spirit of continuous learning. Today, we celebrate your accomplishments and acknowledge the immense potential that resides within each of you.
Graduation is not just an endpoint; it is a stepping stone to a world of infinite possibilities. As you leave the familiar halls of this institution, armed with knowledge and equipped with the skills you have acquired, you are poised to make a significant impact on the world. Your creativity, intellect, and passion hold the key to shaping a better future for yourselves and for generations to come.
Remember, however, that your achievements are not solely the product of your individual efforts. They are also a testament to the unwavering support and guidance provided by your families, teachers, and mentors. They have nurtured your dreams, encouraged your ambitions, and instilled in you the values that will guide you throughout your lives. Let us take a moment to express our gratitude to them for their unwavering commitment and love.
As you embark on this new chapter of your lives, I urge you to embrace change, to embrace uncertainty, and to embrace the unknown. The world is evolving at an unprecedented pace, and the challenges we face demand innovative thinking, resilience, and adaptability. Embrace the opportunity to learn from diverse perspectives, to collaborate across boundaries, and to make a positive impact on the lives of others.
Remember, too, that success is not solely defined by the accolades you receive or the positions you attain. It is about making a meaningful difference in the lives of others. Whether you choose to pursue a career in science, the arts, business, or any other field, strive to use your knowledge and skills for the betterment of society. Be compassionate, be empathetic, and be agents of positive change.
As we bid farewell to this chapter of our lives, let us not forget the memories we have created together—the friendships forged, the laughter shared, and the lessons learned. Cherish these moments and carry them with you as you embark on new adventures.
In conclusion, my heartfelt congratulations go out to the remarkable graduates of [Name of School]. Your achievements fill us with pride, hope, and optimism for the future. As you leave this institution, remember that you carry with you the dreams and aspirations of those who have come before you. Seize every opportunity, embrace every challenge, and make a lasting impact on the world.
Congratulations, Class of [Year]! May your journey be filled with endless possibilities and unparalleled success. Thank you.
Read Also: Best Graduation Songs for all Grade Levels 2023
Conclusion
So here's where we end this very illustrative article trusting that it is helpful. Really thanking you for visiting this website. I want to encourage you to bookmark this site on your browser. By so doing, you will be able to access other information without hassle. If you stay in touch with this website, you won't miss anything.
Also remember that you can use the comments section to ask questions or just share your thoughts with us.
Furthermore, kindly help us to reach others with this post. Share with friends on Social Media. Just scroll down to see the Facebook and Twitter and WhatsApp buttons. Thank you so much!
See you on the next article.
---
Still Got a Question? Drop Your Question Right HERE 👇👇 and click on Search.
Get an Immediate Response...
---
---
---
Get in touch with us
---
If this post was helpful to you, please help us to reach others by sharing with the buttons below!