This post is about UDUS Result Checker Portal. So I'm going to be telling you what the portal is all about and how to check UDUSOK result online. Now this applies to both aspiring students and current undergraduates of the school. Depending on the category you belong to, you can check your UDUS Post UTME result, first semester exam results, second semester exam results and so on.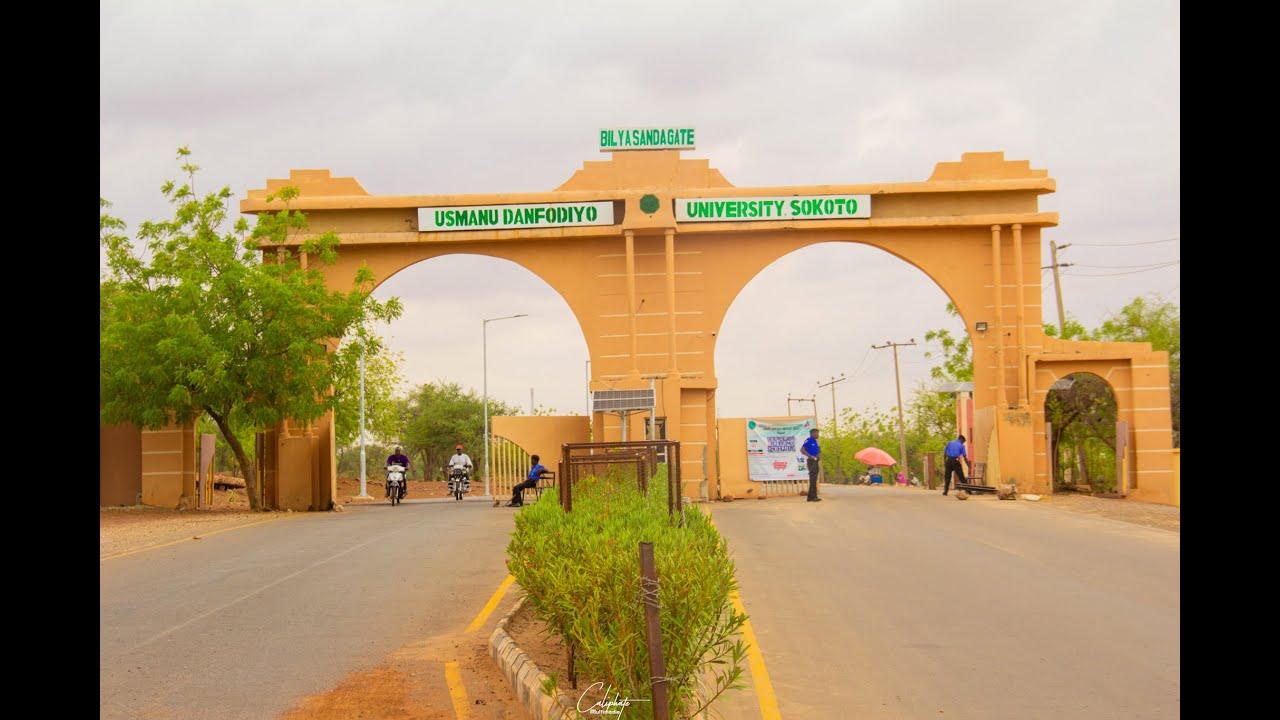 Both aspirants and students of UDUSOK would benefit greatly from this post because I'm writing it with them in mind.
If you belong to any of the two categories of individuals mentioned, I enjoin you to read through this post. In the next few sections, I'm going to teach you how to check UDUSOK result online.
So after reading through this post, you will be able to check
UDUS Post UTME result online,
first semester examination result,
second semester examination result,
test results of courses like GST, and so on.
At the end of the day, you should also be able to calculate your GP and CGP. Of course, this applies to both freshers and returning students.
Read Also: UDUS Hostel Portal | Guidelines on Hostel Application
What is UDUS Result Checker/Students Portal?
UDUS Result Checker is the platform where freshers and returning students of Usmanu Danfodiyo University, Sokoto can check their results.
The results that students can check on the UDUS result checker portal include Post UTME results, quiz results, GST results and semester results.
The authorities of Usman Danfodiyo University (UDUSOK) created the result checker portal primarily for students to check their results.
However, the students portal is capable of executing other functions which students need from time to time. Here are some other things that UDUS aspirants, freshers and returning students can do on the students portal:
students can check their GP and CGP on the portal. With these, they can measure their academic progress.
they can also view the admission list(s) or check their admission status on the portal.
freshers can print their admission letter and do their course registration or even defer their admission on the portal.
both freshers and returning students can pay their school fees and apply for hostel accommodation on the portal.
past students can request for and print their transcript form the portal.
the portal can also display extra credit hours, academic calendar, and so on.
How To View Results Using the UDUS Result Checker Portal
So we are back to the UDUS result checker portal and we want to learn how to check result on the system.
As usual, I assure you that the process is very simple and can be completed in the following few steps.
Visit the UDUS Result Checker Portal via >>this link<<.
Enter your MIS username and password.
Immediately below the space for password, you will find a Captcha in red.
Enter the Captcha and click on Login.
That's all there is to viewing results on the UDUS Result Checker Portal.
Once you log into the portal, you can select the particular result you want to view and follow the simple prompts.
Do bear in mind that results are available as the school uploads them in the portal. So if yours is not yet there, you can always check back later.
Read Also: Usman Danfodiyo University Sokoto, UDUSOK School Fees Schedule
Benefits of the UDUS Result Checker Portal
There are several benefits that UDUS result checker portal offers to the students of Usmanu Danfodio University, Sokoto.
Some of the benefits include:
Using the UDUS result checker portal to view results saves students their precious time.
It is also convenient because UDUSOK students don't have to cluster at a certain place to check their results. More so, the results are just a few clicks away on their Smart phones.
The students don't have to identify they reg number or serial number in a long list of results.
The results are relatively safe and permanent as now one can tear or mutilate them online.
Alright.
There you have it.
I trust that this post gives you the exact information you are searching for. In case you still have questions, just scroll down to drop them in the comments section. I will respond to you as soon as possible. Otherwise, just share your thoughts with me there. I will be glad to hear from you.
Before you go, please help me to reach others with this post by sharing with friends on Social Media. Just scroll down to see the Facebook and Twitter and WhatsApp buttons. Thank you so much!
See you on the next article.
---
Still Got a Question? Drop Your Question Right HERE 👇👇 and click on Search.
Get an Immediate Response...
---
---
---
Get in touch with us
---
If this post was helpful to you, please help us to reach others by sharing with the buttons below!