This post is about Usmanu Danfodiyo University, Sokoto UDUS Hostel Portal. So you will get guidelines on how to apply for accommodation on udusok hostel portal. Read through.

What is UDUS Hostel Portal?
UDUS Hostel Portal is the platform where students of Usmanu Danfodiyo University, Sokoto apply for accommodation. However, the students are only permitted to apply for bed space after paying their school fees. So if you are interested in UDUSOK hostel, ensure that you pay all the necessary fees.
This applies to both fresh and returning UDOSOK students.
How Much is UDUSOK Hostel Accommodation Fee?
The UDUSOK hostel accommodation fee varies per session from N15,000 to N30,000 depending on the particular hostel.
So there is a kind of grading in the hostel accommodation system of UDUS. More so, the school assigns the hostels on first come, first serve basis.
You therefore need to apply as soon as the hostel portal is open to get the best hostel.
Read Also: UDUSOK School Fees Schedule.
Accommodation Application Period on UDUSOK Hostel Portal
Normally, the school gives a period of 2 weeks for students to apply for hostels. So you need to get ready by paying all your school fees. Thereafter, keep your ear on the ground to know when the UDUS hostel portal is open for application. Then apply.
Guidelines for Hostel Application on UDUS Hostel Portal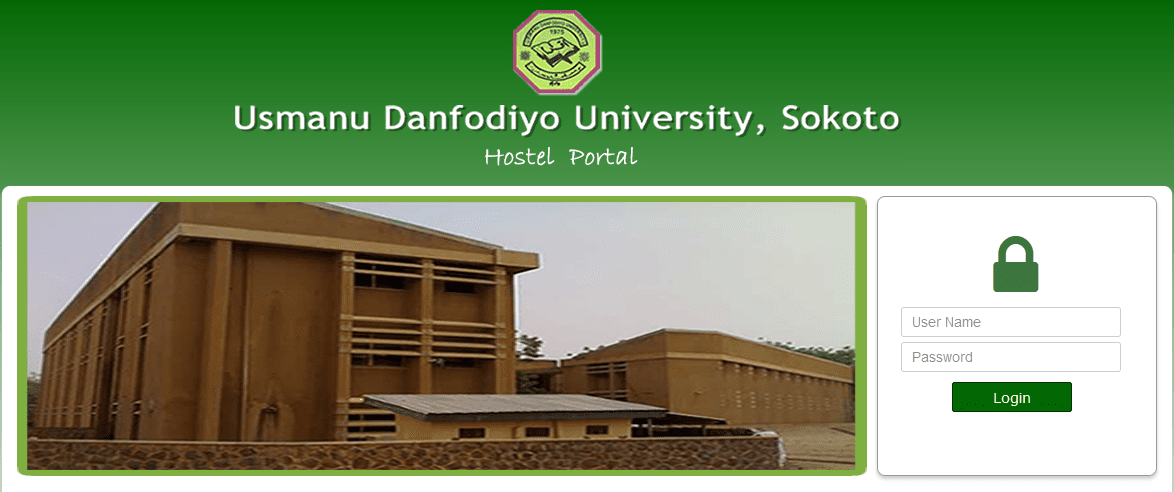 Relatively speaking, UDUSOK has enough hostel accommodation to go round. But you need to follow these guidelines so as to apply successfully.
Go to UDUSOK hostel portal at http://hostel.udusok.edu.ng/.
Use your MIS student "Username" and "Password" to login.
Then click on the "Apply For Accommodation" button.
Verify the information on the form and click on the Apply Button at the bottom of the form.
Click on "Print button" to print your Application Letter.
Click on close and Logout
If you follow the steps above very well, the school will receive your application for accommodation. The next thing you need to do is to start regularly checking the UDUS hostel portal so as to know when your application has been processed.
Read Also: List Of Courses Offered by UDUSOK.
How Do I Check My UDUS Hostel Portal?
After application for accommodation on the UDUS hostel portal, it is very needful to stay in touch with the portal. The reason is because you need to follow up on your application so as to know when the school has assigned you a hostel. Once that happens, you need to go to that particular hostel and sign in.
Thankfully, the steps to checking your accommodation status on the UDUS portal are very simple and straightforward. Here they are:
Access the UDUSOK hostel accommodation portal by visiting http://hostel.udusok.edu.ng/.
Enter your MIS student "Username" and "Password" to log in.
Then click on "View Accommodation Status."
Once you follow the three simple steps above, you will see the current status of your application for accommodation.
Conclusion
Ok. So this is where we conclude this. Trust that you got the information you are searching for. Many thanks for visiting our website.
Please feel free to use the comments section below if you have questions or just want to share your thoughts with us.
Furthermore, you can help us to reach others with this post by sharing with friends on Social Media. Just scroll down to see the Facebook and Twitter and WhatsApp buttons. Thank you so much!
See you in the next article. Bye!
---
Still Got a Question? Drop Your Question Right HERE 👇👇 and click on Search.
Get an Immediate Response...
---
---
---
Get in touch with us
---
If this post was helpful to you, please help us to reach others by sharing with the buttons below!