This post is specially prepared for candidates of the soon-to-be-concluded UTME examinations. Many have written already while a lot of others are yet to write theirs. Quite a number of candidates, especially those who written their UTME, are asking me about the release date of the 2023 JAMB result. On my social media platforms, I get the following questions: "Is JAMB result out for 2023?" "When will JAMB Result 2023 be out?" Some others also ask, "When is JAMB result coming out and how can I check my JAMB result?" My intention with this post is to answer all questions related to, "when will jam result 2023 be out?"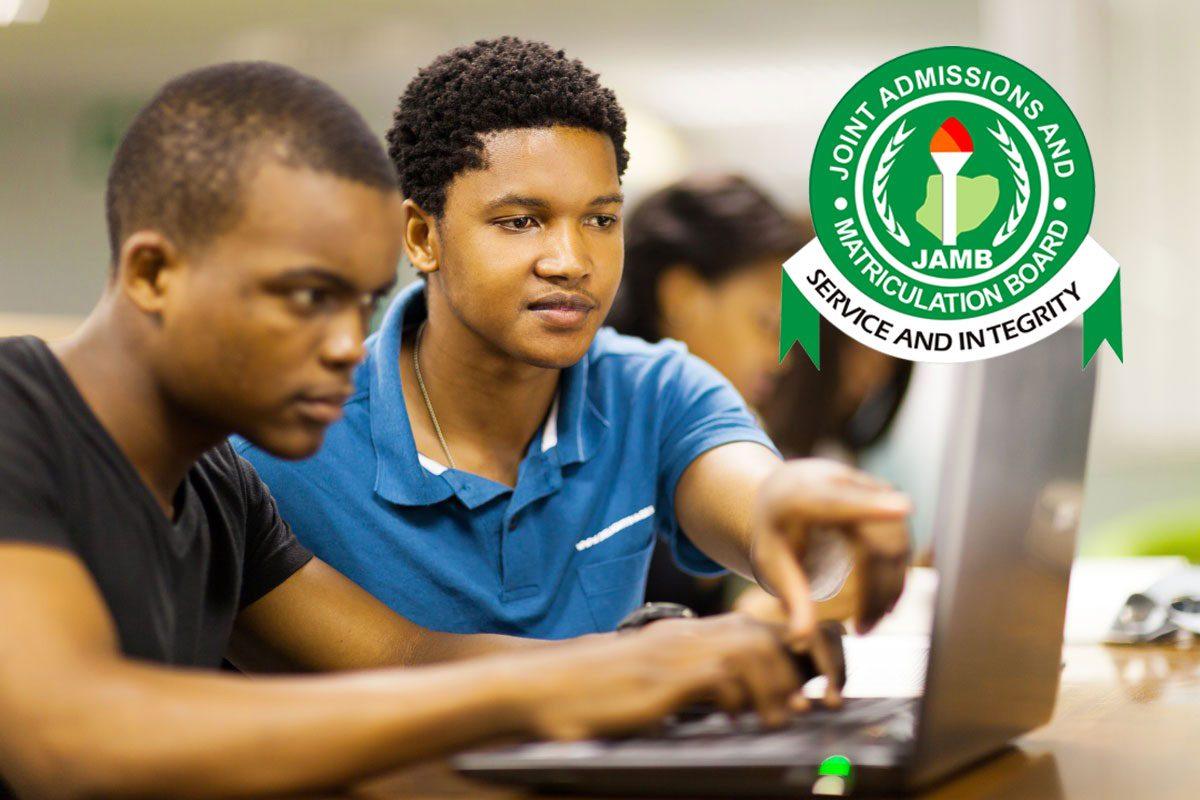 Alright.
I will try to be as brief and straight-to-the-point as possible. So that you don't find it difficult to get the answers you are searching for.
Let's begin by answering the first question in the mind of many candidates. And that is, How many days does it take to write JAMB?
How Many Days Does it Take to Write JAMB Exams?
It takes 6 days to begin and conclude JAMB examinations. The 2023 JAMB exam timetable spans between Tuesday, 25th April and Tuesday, 2nd May, 2023.
That's exactly six days and JAMB exams for 2023 would be over.
Read Also: How is JAMB Score Calculated?
Is JAMB Result Out for 2023?
Yes, JAMB result for 2023 is now out.
I'm sure you want to know the meaning and implication of this answer, right? I will tell you shortly…
The fact that JAMB result for 2023 UTME is now out implies that candidates who participated in the exams will now be able to check their results.
This means that the patience, waiting and anxiety are finally over.
Now that JAMB is ready, candidates can check their results via SMS on their phones. Later, the JAMB Result Checker will be enabled for candidates to view and print their result slip.
This is the prompt update I promised you on this website. This is the current situation of things as I'm writing this.
Read Also: JAMB Result Checker Portal Login 2023 | Check JAMB Result
When Will JAMB Result 2023 be Out?
JAMB result for 2023 will be out on Tuesday, 2nd May, 2023.
However, there are two stages of release and accessibility of JAMB results. The first is release and accessibility via SMS on the phone. The second stage is the release and accessibility online at JAMB result checker portal.
So in the following sections, I will tell you when JAMB result 2023 will be out on the two platforms.
When Will JAMB Result 2023 be Out and Accessible Via SMS?
Like I said earlier, JAMB result for 2023 will be out and accessible to candidates via SMS on Tuesday, 2nd May, 2023.
So, irrespective of the day and time you wrote your JAMB exam, you can now check and see your result.
Read Also: How to Gain Admission With Low JAMB Score 2023
When Will JAMB Result 2023 be Out and Accessible Via the Result Checker Online?
For now, 2023 JAMB result can only be accessed via SMS on phone. But in the next couple of days, the Board will be done with the optimization of their online portal for result checking.
As soon as the JAMB result checking portal is ready, candidates can recheck their UTME result. This time around, they are checking to confirm what they saw via SMS and also to print out their result slip.
Again, I will update you once the 2023 JAMB result checker portal is ready.
I'm sure you'd like to know how you can check your JAMB result now that it is out. If you do, then read the next section to learn more…
Read Also: List of Universities and Polytechnics That Accept Low JAMB Scores in 2023
How to Check JAMB Result for 2023
From what you have read so far, you already know that there are at least two possible ways of checking JAMB 2023 result.
One is via SMS while the other is by using registration number.
I'm going to explain how to check your JAMB result using any of the two methods and that would bring us to the end of the article.
How to Check JAMB Result Through SMS 2023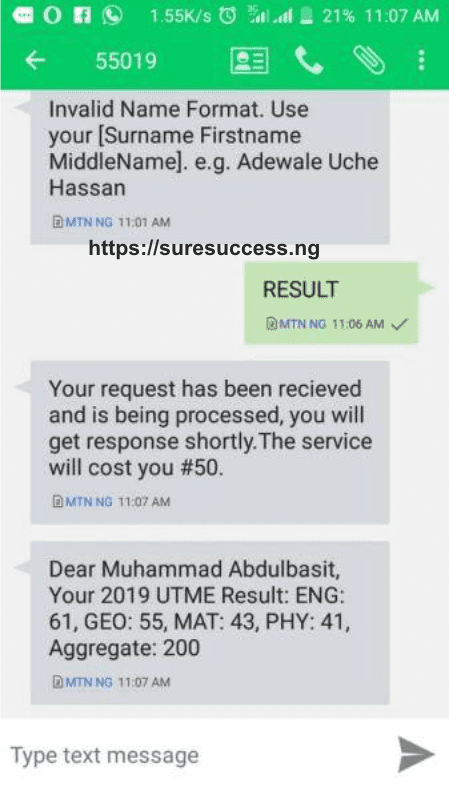 Here are the simple steps.
Check your credit balance to ensure that it is at least N50.
Open your phone's messaging (SMS) App.

Type UTMERESULT

(no spaces) and send to 55019 or 66019.
Your network provider will deduct N50 from your credit. Shortly afterwards, the outcome would be sent to you as an SMS.
How to Use Registration Number to Check JAMB Result 2023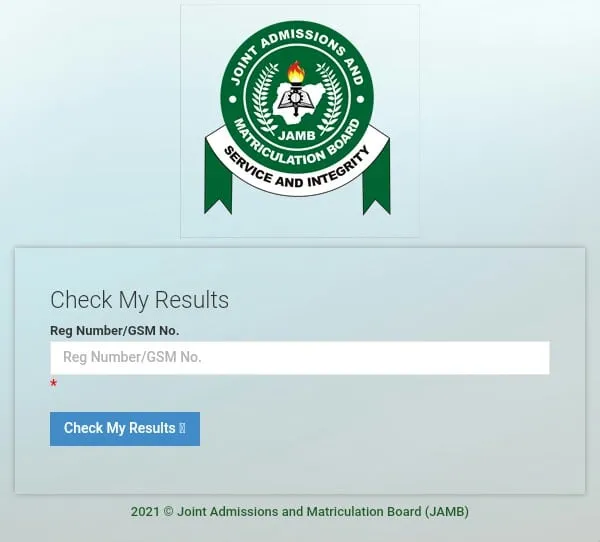 On the JAMB Result Checker Portal, this is the procedure for checking JAMB result 2023.
Visit JAMB home page and click on Check UTME Results.
Or visit the result checking link straight via https://www.jamb.gov.ng/CheckUTMEResults.
Enter any of your JAMB registration number, phone number or email address.
Click on check result.
A popup window will open and display the result.
Preview the result and print.
That's all there is to it.
Kindly help me to reach others with this post. Share with friends on Social Media. Just scroll down to see the Facebook and Twitter and WhatsApp buttons. Thank you so much!
See you again in the next post.
---
Still Got a Question? Drop Your Question Right HERE 👇👇 and click on Search.
Get an Immediate Response...
---
---
---
Get in touch with us
---
If this post was helpful to you, please help us to reach others by sharing with the buttons below!