This post is about the JAMB Regularization Portal. So I'm going to inform you about what JAMB regularization is all about and the reasons why Nigerian students may need to go through the process. I will also show you how to do the regularization by yourself in case you need to do it. Of course, it requires filling of form which shall go through approval process leading to the issuance of registration number.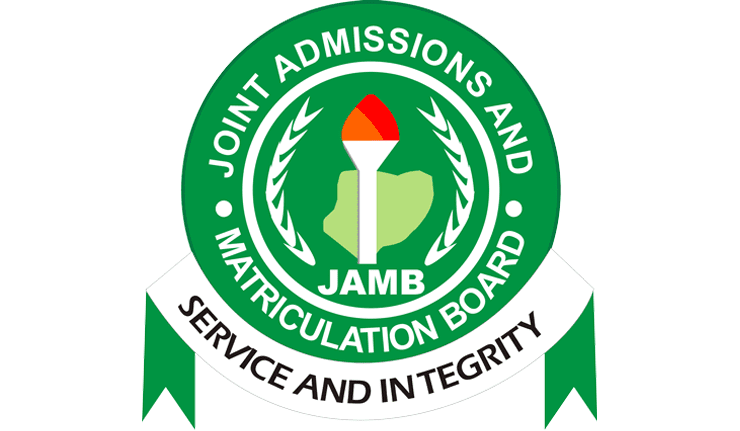 What is JAMB Regularization?
JAMB regularization is the process by which candidates with issues of late registration or illegitimate admission are given JAMB registration number.
JAMB is the only body saddled with the responsibility of giving admission into tertiary institutions in Nigeria. However, some tertiary institutions may internally organize programs at the end of which qualified participants may gain admission into the same institution. Such students are usually without JAMB registration number. JAMB, therefore, considers their admission as illegitimate. And even when they eventually apply to JAMB, the board considers the application as late.
So the candidates in this situation would pay for late application and also for condonement of illegitimate admission (without reg. number). Thereafter, they would follow the necessary process to regularize their admission and obtain a JAMB registration number.
Read Also: Open and Distance Learning Universities in Nigeria
So who exactly is JAMB regularization for?
JAMB Regularization is essentially for Part-Time, Sandwich and Distance Learning Students. Part-time, sandwich and distance learning are programs that most tertiary institutions organize to cater for candidates with various peculiar needs.
But JAMB is the only body responsible, by law, for offering admission into Nigerian tertiary institutions i.e. Universities, Polytechnics, Colleges of Education and so on. In their effort to effectively carry out this responsibility and to have accurate data of undergraduate students in all the Nigerian Universities and other tertiary institutions, JAMB has integrated the admission process of candidates of Part-Time, Sandwich and Distance Learning Degree Programmes into their Central Admissions Processing System (CAPS).
So students currently doing Part-Time, Sandwich or Distance Learning Degree Programmes are to visit the JAMB e-facility platform immediately and regularize their admission by applying to register their documents individually.
The Dean of School of Continuing Education or Part-Time Studies of your Institution must sign and endorse your form upon completion for onward submission to JAMB office.
After approval of the indemnity Form by JAMB, you can then visit the JAMB e-facility portal to print your Admission Letter and obtain your REG number.
However, prospective Part-Time Candidates who wish to enroll in any of the Part-Time or Sandwich programs in any Nigerian Tertiary Institution MUST first enroll with JAMB by purchasing the JAMB Part-Time / Sandwich / Distance Learning Form at the cost of N3,500 before proceeding to purchase the respective institution's part-time forms.
The JAMB Regularization Portal
JAMB regularization portal is the platform on the board's official website where candidates can pay for late application and also for condonement of illegitimate admission; and follow the necessary process to regularize their admission to obtain a JAMB registration number.
This requires the filling of form which shall go through approval process. JAMB would issue the candidate a registration number upon approval of the application for regularization.
Read Also: How to Create JAMB Online Profile
What is the Cost of JAMB Regularization?
As at the time of publishing this article, the total cost of JAMB regularization is ₦8,500. The breakdown of this cost is as follows:
– Late Application: ₦3,500
– Condonement of Illegitimate Admission: ₦5,000
Of course, you must bear in mind that the above cost is apart from the service charge you would incur at the CBT center. So try to include service charge in your budget.
JAMB Regularization Procedure
So far, we have been able to understand that JAMB regularization is exclusively for candidates who are already in a tertiary institution but without a JAMB registration number.
JAMB Late Application, formerly referred to as regularization, provides an opportunity for such candidates to obtain JAMB registration number.
The procedure for actualizing this is very simple. If you follow it well, you will be able to resolve your issue in no time.
Procedure for JAMB Regularization
1. Create a profile via the Sign Up (New User) Page if you are a new user. If you are an existing user, simply type in your login details. To create your profile, you will provide your valid email address, surname, first name, Mobile No, State and LGA of Origin, password and so on. Then click on the Sign Up button. Each candidate is entitled to only one profile.
2. Subsequently, you shall use your email address and password to sign in.
3. When you login to the portal, you will see all available services on the landing page. Select "Late (Retroactive) Application" on the sidebar to reveal the menu item "Late Application". Click this.
4. Once you select this service, it will generate a Transaction ID which will display on the confirmation page screen.
5. Review the details showing on the Confirmation Page. Also, note the Transaction ID displayed in a bold red font. The Transaction ID is useful for all future references concerning the Transaction. A copy of this transaction ID will be sent to your email address.
Making Payment
6. Click on the Continue button if you wish to pay with your card immediately. If you wish to use other payment channels like ATM, Cash at the Bank or Quickteller, you will need the transaction ID. So note it carefully.
7. On the Interswitch Payment page, enter your card details and click on the Pay button.
8. You can check the status of your payment on the "My Payment Section". You will also receive an SMS and email containing your unique Transaction Identification and payment status after payment. Click on the Continue button.
9. Once you successfully complete your payment, the portal will require you to provide the following:
a. Year of Exam and
b. JAMB Registration Number
Read Also: Conversion Admission form from HND to BSc
Filling the Application Form
10. After entering the information correctly, the portal will display the application form. You are to fill the application form online. There are mandatory fields on the form. Please take note of them and fill them correctly.
11. Now Click on the Submit button to complete your application.
12. After successful submission, the portal will display an Indemnity Form for you to print. Print out the form, fill and take it to your institution for Approval.
13. Your institution will be responsible for submission of the approved form to the JAMB state office.
14. As soon as JAMB receives the form, they will be upload it to your profile. You will receive a notification when this is done.
15. JAMB will now process your application. If Approved, your details will be changed as requested.
Click Here to Begin
Conclusion
So here's where we end this very informative article about JAMB regularization of admission. We trust that it is helpful. If you are a Part-Time, Sandwich and Distance Learning Student in any tertiary institution in Nigeria, you need to do JAMB regularization. This is very necessary especially if you do not have JAMB registration number and admission letter.
Remember that you can use the comments section to ask questions in case there's something you don't understand. You may as well drop a comment if you encounter any challenge while trying to regularize your admission. Or just share your thoughts with us.
Furthermore, kindly help us to reach others with this post. Share with friends on Social Media. Just scroll down to see the Facebook and Twitter and WhatsApp buttons. Thank you so much!
See you on the next article.
---
Still Got a Question? Drop Your Question Right HERE 👇👇 and click on Search.
Get an Immediate Response...
---
---
---
Get in touch with us
---
If this post was helpful to you, please help us to reach others by sharing with the buttons below!