Registration form for UNN Post UTME Screening Exercise 2023/2024 is out. Read full details of the 2023 UNN Post UTME form in this article so that you can follow the process-flow accurately. Also find out when UNN Post UTME 2023 test is starting.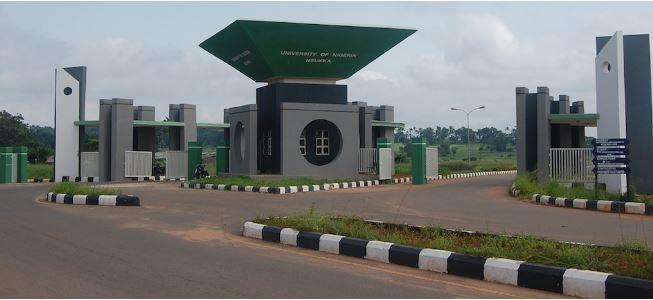 The University of Nigeria hereby invites candidates for the 2023/2024 Screening exercise.
Qualification for UNN Post UTME Screening Exercise
The following set of candidates are qualified to register for UNN screening exercise…
Those who made UNN their first-choice institution in the 2023 UTME.
Those who meet the first criteria and also scored 160 and above in UTME.
Online Registration for UNN Post UTME Screening

Eligible candidates are to pay a processing fee of N2,000.00 through Remita Platform at any Commercial bank. However, you may pay with your ATM card.
The online registration for UNN Post UTME commences on Wednesday, August 02, 2023 and ends on midnight, Friday, September 15, 2023. There shall be no extension of this deadline. So try to register on or before September 15.
Process Flow for UNN Post UTME Screening Registration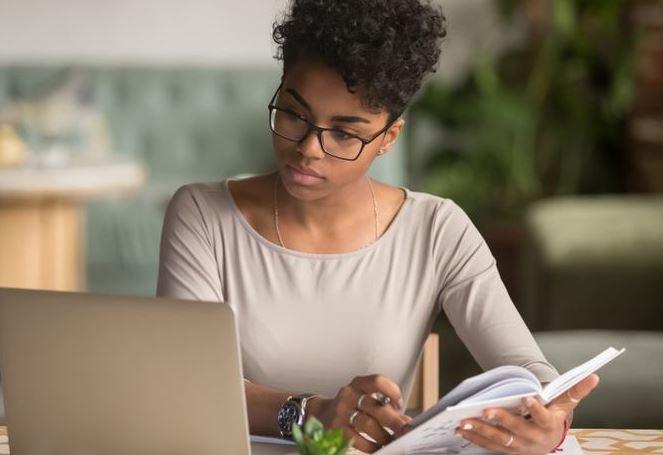 Log on to the University Website: www.unn.edu.ng
Then click on UNN portal at the top right corner of the website
Click Prospective Students
Select Online Application Form for 2023/2024 Admission Screening Exercise
Enter JAMB Registration Number
Generate Invoice
Then proceed to bank for Payment or pay using your ATM Card
Return to Portal
Re-enter JAMB Registration Number
Complete Date of Birth and all other blank fields
Enter O/Level Subjects and Grades (also provide your Centre and Examination Number. Note: Awaiting Results candidates should list their SSCE subjects)
Re-enter your grades correctly
Upload Certificates (Ensure that their sizes are not above 100KB)
Birth Certificate
Local Government Identification
Testimonial
First School Leaving Certificate
JAMB Result Slip
O/Level 1
O/Level 2 (for double sitting candidates) and,
Thereafter, click the NEXT button
Review Summary Page and check that all details entered are correct
Check the CONFIRMATION BOX below
Click SUBMIT
Print Acknowledgement Slip
Direct Entry Candidates for 2023/2024 should also register for the screening. However, it is only those who made UNN their first choice institution that would be considered.

Also remember to upload all the certificates or documents mentioned above.
Read Also: UNN Cut off Mark for All Courses.
Does UNN Write Post UTME Screening Exams?
Yes, UNN has been writing Post UTME screening exams over the years except in the year 2016 when Post UTME was proscribed by FG at the national level. So in the year 2016, UNN used UTME score and screening of O'level results to calculate the aggregate score of candidates for admission.
Also UNN did not conduct Post UTME Screening examination in 2022 due to security concerns. There were issues of kidnapping of students in Nsukka area.
But the school has said that it would conduct Post UTME screening test for the 2023/2024 academic session. So candidates for this session need to start preparing for the Post UTME test.
Is UNN Writing Post UTME Screening Exam this Year, 2023?
YES. UNN will conduct Post UTME screening test for 2023/2024 candidates. This will go beyond simple screening of candidates' credentials. There's going to be tests.
So the UNN Post UTME Screening Exercise for 2023/2024 shall involve tests.
The UNN Post UTME screening test will start from Tuesday, October 03 to Friday October, 13 2023.
Tidy up your registration, ensuring that you properly upload your O/Level and Direct Entry results and other necessary documents. Remember to also upload your verified O'level results at CAPS. Those who fail to do so at record time shall not be considered for admission eventually.

After registration, start preparing for the UNN Post UTME screening test so that you can get a score high enough to secure admission in your dream course.
More so, you are also strongly advised to visit the University of Nigeria Website for further information.
Read Also: Get the SureSuccess Post UTME and Direct Entry Past Questions. Just Click Here to see the distributors in your town.
UNN Post UTME Screening Registration Deadline 2023
The UNN Post UTME Screening registration deadline is Friday, September 15, 2023. In other words, the registration would end on midnight of Friday, September 15, 2023. So you can neither pay for nor do your UNN Post UTME registration after the deadline.
Therefore, do your best to register on or before Friday, September. There shall be no extension or postponement of deadline.
If you miss your UNN Post UTME registration, you will only have another opportunity next year. Except you want to try other schools apart from UNN.
Can I Register for UNN Post UTME Screening Without First School Leaving Certificate or Local Government Identification?
Many UNN aspirants have a peculiar challenge. It is the fact that for some, their First School Leaving Certificate is not yet out and may not be out before the registration deadline. Others live in states far away from their home towns making it difficult to get their Local Government Identification.
Many others for one reason or the other do not have one required document or the other. So it is such candidates that ask the question, "Can I Register for UNN Post UTME Screening Without this document or that?"
I get many queries from candidates on this and the truth is that there is not direct answer. Admission is highly competitive and no one wants to do anything to give their competitors undue advantage. It is very advisable to upload all the documents specified by the school as registration requirements. Do your best to meet the requirements because thousands of others will.
Many people's FSL certificates are already out in their primary schools awaiting collection. So go and check yours. Collect and upload if it's out. If it's not, you can comment if you need advice. More so, you can collect your Local Government Identification anywhere you are. All you need is to find out how.
Conclusion
So here's where we end this very informative article. I trust that it is helpful. Really thanking you for visiting this website. I want to encourage you to bookmark this site on your browser. By so doing, you will be able to access other information without hassle. If you stay in touch with this website, you won't miss anything.
Also remember that you can use the comments section to ask questions in case there's something you don't understand. You may as well drop a comment if you encounter any challenge with UNN Post UTME registration. Or just share your thoughts with us. I would be glad to hear from you.
Furthermore, kindly help us to reach others with this post. Share with friends on Social Media. Just scroll down to see the Facebook, Twitter and WhatsApp buttons. Thank you so much!
See you on the next article.
Best wishes.
---
Still Got a Question? Drop Your Question Right HERE 👇👇 and click on Search.
Get an Immediate Response...
---
---
---
Get in touch with us
---
If this post was helpful to you, please help us to reach others by sharing with the buttons below!