Our world today has become dominated by technology and digital devices have become an indispensable part of our daily lives. Education is also making an inroad into the digital realm. Finding ways to encourage kids to read, understand and appreciate written words is a timeless and invaluable endeavor. But these days, we could combine the traditional modes of reading with the interactive and engaging world of digital technology? Kids can now read on various apps that offer captivating features. In this article, we are going to show you the best reading apps for kids and guide you through the features so that you can choose the most suitable for your kids.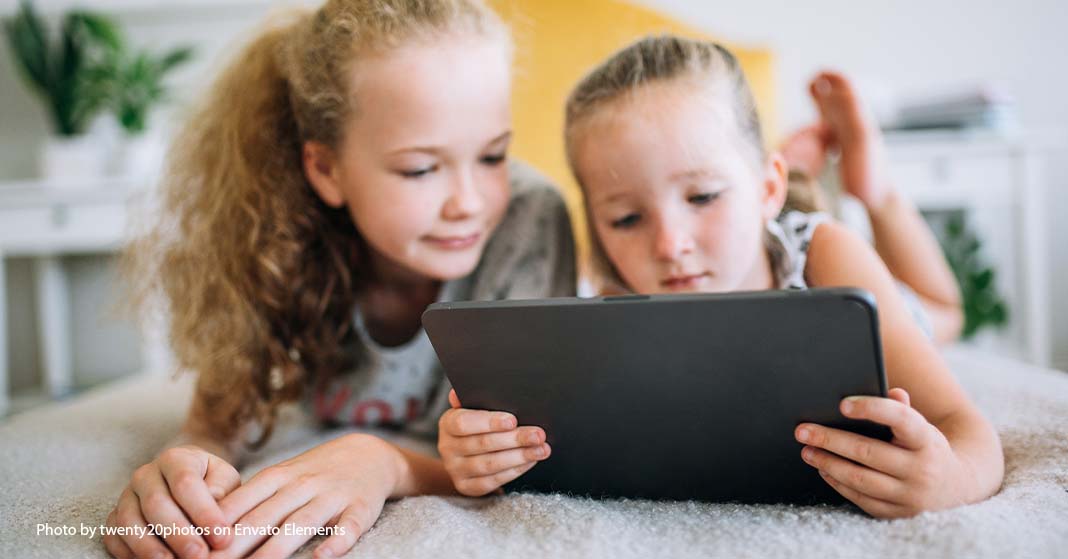 What are Reading Apps
Reading apps are software applications specially designed for reading or viewing digital contents such as ebooks, audiobooks, video lessons, reading games and so on. These apps are usually available for smartphones, tablets, electronic readers and PCs.
The way children learn to read and explore the amazing world of literature is changing. The main reason behind that is reading apps. Now children can immerse themselves in stories and improve their literacy skills in a fun and interactive way. The overall outcome is that they grow to develop a lifelong love of reading.
In the next section, you will learn why you need to use reading apps for your kids, and it doesn't if you are a parent, caregiver or an educator. Thereafter, we will begin to explore the world of reading apps as we consider their benefits and the essentials for the choosing the right ones for your kids.
At the end of the article, you will discover the most fun and effective reading apps to nurture your child's love of books.
Why Reading Apps for Kids?
The journey towards fostering a child's love for reading begins at a young age. Traditional books undoubtedly hold a special place in this journey, but in today's digital age, reading apps for kids offer a complementary and sometimes superior approach to nurturing literary skills.
Here's why these apps are indispensable:
1. Engagement and Fun
Reading apps for kids have a unique ability to make learning to read an enjoyable adventure. Through colorful visuals, interactive elements and gamified experiences, these apps transform the often challenging task of learning to read into a fun-filled activity. Children are naturally drawn to screens, and by harnessing their fascination with technology, these apps can instill a passion for reading that carries into adulthood.
2. Accessibility to a Vast Library
The normal traditional libraries have physical constraints. This can partly be seen in the limited number of books that can be available to a child. However, reading apps give your child unlimited access to a vast digital library. The reading materials that the children can access on the app include classic fairy tales, educational non-fiction and the latest children's bestsellers. These wide range of reading materials in the apps are there to ensure that parents can find something fascinating for every child no matter their inclination.
3. Personalized Learning
One of the standout features of reading apps for kids is their ability to tailor the reading experience to a child's individual needs and abilities. Many of these apps incorporate adaptive technology, adjusting the difficulty level of the text as the child progresses. This ensures that the child is constantly challenged without becoming frustrated, creating a supportive learning environment.
4. Improved Literacy Skills
The developers of reading apps design their softwares with overall improvement of children's literacy skills as their goal. So the apps do only enhance reading skills of your kids, but also their vocabulary and ability to think critically. As you would later see when we begin to explore the features of the best reading apps for kids, many of the apps come with reading assessments that track an individual child's progress. This allows parents, caregivers and educators to monitor the development of the children and provide support where necessary.
5. Read-Aloud Option
Many reading apps for kids offer read-aloud features. This especially for pre-schoolers or other children struggling with reading. The feature allows the children to listen to the text as they follow along. Thus, improving their understanding of pronunciation and phrasing. Beyond kids struggling to read, the read-aloud feature is a valuable tool for kids of all reading levels.
6. Interactive Learning
Reading apps often incorporate interactive elements such as quizzes, puzzles and animations. These interactive features engage children in the story and help reinforce comprehension and critical thinking skills. By turning reading into an interactive experience, these apps encourage active participation in the learning process.
7. Convenient and Portable
Most reading apps can be accessed on various devices e.g. smartphones, tablets and PCs. This portability and ease of access implies that the kids can read anywhere; whether they are at home, in the car or while waiting for appointments. Nowadays, life is busy for everyone including children but the convenience of reading apps would always fit into their busy lives. With that, they can learn to read at their own pace.
Things to Consider When Choosing Reading Apps for Kids
There are so many options available in the kids reading app market. There are some essential factors that one needs to consider when selecting reading apps for their children. If you neglect some of these factors, your kids may not get a positive and effective learning experience.
Here are some of the key points to consider:
1. Age-appropriate content
The reading ability of children vary widely by age. So it's important to select an app that suits the child's current stage of development. Look out for apps that offer great contents but the content must be geared toward the child's specific age group. If you get this right, you can be sure that the reading material is neither too difficult nor too simple for your child. Reading apps with age-appropriate content ensure that your child will not be bored with simple materials or frustrated with difficult ones. The child will progress at the right pace.
2. Educational Value
Obviously, all reading apps are not designed to be equal in terms of educational content. Opt for apps that have been designed in collaboration with educators and literacy experts. Look for features such as phonics-based learning, vocabulary development and comprehension exercises. High-quality apps often include lessons aligned with early reading milestones.
3. User-Friendliness
Before opting for a reading app for your kids, you need to consider the graphics, user-interface, navigation and overall usability of the app. This is very important considering the fact that you are getting the app for very young children. So the app must have colorful graphics, clear navigation and be user-friendly. It must be such that children can use it independently without needing assistance, making it a valuable tool for self-study.
4. Parental Controls
Children are at a time and age where their safety lies in the supervisions and controls of parents or guardians. So you need to ensure that the learning app you are opting for offers strong parental controls. These controls will allow you to monitor your child's progress, set time limits and restrict access to certain features. When the controls are in place, the child can learn in safe environment.
5. Offline Access
While an online connection can be beneficial for updates and additional content, offline accessibility is essential.
This is especially important when traveling or in areas with limited internet connectivity, to ensure your child can continue reading without interruption.
6. Cost and Pricing Model
Consider the cost of the app and its pricing model. Some reading apps offer free basic versions with optional in-app purchases or subscription options. Others require a one-time purchase. Evaluate your budget and the features you require to find the best fit for your family.
7. Reviews and Recommendations
Before making a decision, read reviews and seek recommendations from other parents, teachers, or online communities. Real-world experiences and insights from those who have used the app can provide valuable information on its effectiveness and suitability.
8. Trial Periods
Many reading apps offer trial periods or free versions with limited access. Take advantage of these trials to test the app's compatibility with your child's preferences and learning style before committing to a subscription or purchase.
9. Data Privacy and Security
Be sure that the reading app complies with data privacy regulations and protects your child's personal information. Before you opt for the app, read the privacy policy to understand how they collect, use and store data.
10. Feedback and Progress Tracking
Look for apps that provide feedback on your child's progress. This feature can help you identify areas where your child may need additional support and encouragement.
Read Also: Top 10 Best Apps for Toddlers Learning to Read
Top 10 Best Reading Apps for Kids
In this section, we'll give you collection of the top 10 best reading apps for kids. The basis of our ranking are:
the educational value of content
how engaging the content is
and user-friendly the interfaces are
However, you must bear in mind that each of the apps featured here are targeted at specific age groups and reading levels. So that should also be part of your basis for making a choice on the apps to get for your kids.
Here is our list of the top 10 best reading apps for kids:
1. ABCmouse
ABCmouse is an acclaimed early learning app designed for preschool and early elementary school children. It has a vast but comprehensive curriculum that covers various subjects, especially literacy. The app aims to create a total learning experience that encourages early reading skills.
ABCmouse provides a wide range of interactive lessons that engage children with a hands-on approach to learning. The app covers a broad spectrum of topics, including reading, Math, Science and Art. It also has library of read-aloud books that introduce children to the joys of storytelling. There are also fun and educational games to reinforce reading and comprehension skills.
ABCmouse offers a subscription-based model, with a monthly or annual fee. However, the app frequently runs special promotions and offers a free trial period to allow parents to explore the content before committing to a subscription.
The app is best suited for children aged 2 to 8 years old, with a primary focus on preschool and early elementary school levels. And parents can monitor their child's progress and assess their development through the app's tracking tools.
2. Epic!
Epic! is a digital library that boasts an extensive collection of children's books and audiobooks. It is designed to inspire a love for reading and provides a platform for children to explore a diverse array of literature.
Epic! offers over 40,000 books and audiobooks, making it one of the largest digital libraries for children.
The app also suggests books based on a child's age, reading level and interests; and also allows children to download books for offline reading, which is perfect for long car rides or areas with limited internet access.
Epic! includes reading quizzes to assess comprehension and reinforce learning, and suitable for children aged 12 and under. However, the content are tailored to various age groups from toddlers to preteens.
The app offers a subscription service with monthly and annual pricing options. It also provides a free, limited-access version and frequently runs promotions and trials for new users.
3. Reading Rockets
Reading Rockets is a comprehensive resource designed to support struggling readers and children with special needs. The app offers research-based strategies and valuable tools for educators and parents.
It includes a wide range of lesson plans and activities to reinforce reading skills, and parents can access informative videos and webcasts on reading and literacy.
Reading Rockets offers tools to monitor a child's reading progress and identify areas that require additional support. It is particularly beneficial for children who are struggling with reading or have special educational needs. It caters to a wide age range, from early childhood to adolescence.
Reading Rockets is available for free, making it an accessible resource for parents, educators and caregivers looking to support children with reading difficulties.
4. ReadingIQ
ReadingIQ is a digital library designed to help children develop their reading skills through a vast collection of books, magazines and other educational materials. The books cut across various genres, including fiction, non-fiction and early readers.
The app provides reading assessments to determine a child's reading level and recommend appropriate books. Parents can also access a dashboard to track their child's progress, set goals for them or customize their reading experiences.
ReadingIQ allows children to download books for offline reading, making it convenient for families on the go. It is suitable for children aged 12 and under, with content designed for a wide range of reading levels, from emerging readers to advanced bookworms.
ReadingIQ operates on a subscription-based model, with monthly and annual pricing options. It offers a free trial period for new users to explore its features.
5. FarFaria
With a vast library of children's stories, the storybook app FarFaria aims to enthrall young readers. Because of its interactive storytelling and exquisite illustrations, the app provides an immersive reading experience.
FarFaria has a vast story library with over 1,000 stories for kids, and fresh content is uploaded on a regular basis. It has a read-aloud function that lets kids follow along as the story is told. The app also makes book recommendations for kids depending on their age and interests, which makes it simple to find interesting new material.
More so, to make the stories come to life, many of them include interactive elements like touch-to-hear words and animations. Children between the ages of 2 and 9 should enjoy FarFaria, especially if they like immersive and interactive storytelling.
FarFaria charges a monthly or yearly subscription fee for its services. There are free articles on the app, and there might be temporary promos.
6. Reading Rainbow Skybrary
 Inspired by the iconic TV show, Reading Rainbow Skybrary provides a digital collection of interactive books and movies that aim to encourage a child's love of reading. The software gives users access to a huge library of educational films and interactive texts.
Reading Rainbow Skybrary offers personalized book recommendations according to a child's age and interests. The app has instructional films on a variety of subjects in addition to books. And parents are able to keep an eye on their child's reading development and involvement in reading activities.
Reading Rainbow Skybrary is a great option for young readers who want to explore a range of books and multimedia content. It is appropriate for children ages 2 to 9.
Reading Rainbow Skybrary provides a monthly or annual subscription service. However, the app might potentially provide cost-free trial periods for new users.
7. Bookful
Bookful is an augmented reality (AR) application that uses interactive experiences and 3D animations to bring books to life. It engages kids in a novel way by fusing technology and storytelling.
Bookful provides a range of books that, when read via the app, include interactive components and 3D animations. The app has an expanding collection of AR books in many different categories. And offers reading comprehension exercises and tests to aid with children's comprehension of the stories.
The app is also available to a wide range of users by providing books in several languages. It's ideal for children interested in a visually stimulating reading experience that makes use of augmented reality technology, ages 4 and up, will benefit most from the app.
Bookful operates a subscription-based business strategy; there are monthly and yearly plans available. There might be free books and features on the app, as well as trial periods.
8. Starfall Learn to Read
Starfall Learn to Read app was created to support kids in developing solid core reading abilities. It teaches reading using a methodical phonics approach that aids in the recognition of words and letter sounds by young readers.
To help reinforce phonics ideas, the app has interactive lessons and exercises. Through reading evaluations, parents and teachers may monitor their child's development and identify areas for growth.
Starfall Learn to Read app is ideal for kids in preschool and early elementary school who are just starting to learn to read and require a strong foundation in phonics. More so, a large amount of the app's content is accessible for free, which makes it a good choice for a lot of families.
However, paid membership is also available for those who want to access more features and materials.
9. Raz-Kids
Raz-Kids is an interactive reading program created to help kids become comfortable, confident readers. It provides a graded eBook collection with books for different reading levels. In other words, the eBooks are geared toward different reading levels, making sure that kids are reading at a suitable degree of difficulty.
To improve reading abilities, the program also offers recorded reading selections and comprehension tests. And parents can keep an eye on a child's development and evaluate how much their reading skills have grown.
Raz-Kids is compliant with school curricula and is therefore an invaluable tool for teachers and parents who homeschool their children. The app is appropriate for kids between the ages of 6 and 12.
Schools frequently buy subscriptions to Raz-Kids, as instructors are the main users of the platform in the classroom. Nonetheless, some parents get access to Raz-Kids via the district or school where their child attends.
10. Homer
For young children, Homer is an early learning app that offers a comprehensive curriculum. While it covers a wide range of topics, literacy and early reading abilities are given special attention. The app also provides personalized lessons and activities, adjusts to each child's skill level through adaptive learning.
To encourage a love of reading, Homer provides a wide selection of books, stories and songs. Parents can monitor their child's development and establish objectives by visiting a dashboard.
Homer is ideal for families on the go because it allows kids to download content for offline learning. It is intended for kids between the ages of two and eight.
The app is available as a monthly or annual subscription service. For new users, it might provide a free trial period.
11. Reading Eggs
With an emphasis on the development of literacy, Reading Eggs is an extensive and entertaining early learning app. It incorporates an organized reading curriculum, interactive games and activities. The lessons on the app are structured and takes kids from pre-reading to early comprehension.
Parents are able to keep track of their child's development and obtain thorough information on their educational journey. On the other hand, children receive virtual incentives and rewards for learning to read, which makes the process enjoyable and fulfilling.
With lessons and content catered to varying reading levels, Reading Eggs is best suited for kids between the ages of two and thirteen.
Reading Eggs runs a subscription-based business model with possibilities for monthly or yearly payment. For new users, the app might potentially provide cost-free trial periods.
12. Hooked on Phonics
The goal of the educational app, Hooked on Phonics, is to teach kids how to read by employing a methodical phonics approach. It mixes interactive learning with entertaining activities to assist kids in building excellent reading abilities.
The app has videos and interactive games to help reinforce phonics ideas. And parents can monitor their child's reading development and get tailored advice.
Hooked on Phonics also offers practice sheets and flashcards to strengthen phonics skills. It's appropriate for children, between the ages of three and eight, who are just beginning to learn to read and require a solid foundation in phonics.
Monthly and yearly subscription models are available for Hooked on Phonics. For new users, the app might potentially provide cost-free trial periods.
Conclusion
So here's where we end this very informative article. We have seen that parents, guardians and educators wishing to assist youngsters in their reading endeavors have a plethora of choices to choose from when it comes to reading apps. Children can have access to age-appropriate and captivating reading content because each app is tailored to specific age groups and reading levels. And these apps provide helpful tools to encourage a love of reading from an early age, even if you're trying to help older struggling readers. 
Remember that you can use the comments section to ask questions in case there's something you don't understand about reading apps for kids. Or just share your thoughts with us.
Before you leave, kindly help us to reach others with this post. Share with friends on Social Media. Just scroll down to see the Facebook and Twitter and other social media buttons. Thank you so much!
---
Still Got a Question? Drop Your Question Right HERE 👇👇 and click on Search.
Get an Immediate Response...
---
---
---
Get in touch with us
---
If this post was helpful to you, please help us to reach others by sharing with the buttons below!