UNILAG Cut-off Mark for Pharmacy – 2022/2023. So, you will find the cut off mark for Pharmacy in UNILAG here. This is determined by the candidate's aggregate score. However, beyond aggregate scores and cut off marks, the candidates must meet the UNILAG minimum entry requirements.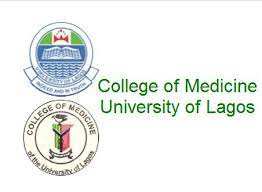 In this post, I'm going to show you everything you need to know about University of Lagos (UNILAG) cut-off marks. However, we won't proceed without letting you know how the school arrives at the cut-off marks.
So, let's go.
First is the conduct of UNILAG Post-UTME for the year.
Next is the release of the Post-UTME results.
With the release of the results, the admission committee begins to compile names of successful candidates for the Merit Admission List.
However, before the lists are published, departmental cut-off marks for admission into various courses are released. It is the departmental cut-off marks that tell you your admission chances.
Read Also:
What is the Meaning of Departmental Cutoff mark?
I think this question would best be answered using an illustration.
If your prospective department (say, Pharmacy) releases its cut-off mark and it is, say, 88.50, it means that any and every candidate whose aggregate score is 88.50 or above is already admitted (other admission success factors remaining constant).
You need to understand that UNILAG departmental cut-off marks are normally published before the publication of the admission lists.
Factors that Determine UNILAG Cut-off Marks for Various Courses
But how does UNILAG determine their departmental cut off marks?
UNILAG cut-off marks are determined by considering the following.
carrying capacity of the department (i.e. the number of candidates it can hold).
number of candidates vying for the course in the year in question.
overall performance of all the candidates who applied for the course.
So, after the Post-UTME screening exercise, departments begin to work out their cutoff marks based on the above-mentioned criteria.
A department that could admit 120 candidates on merit would start selecting from the highest scorer. They go down and down till they get 120 students.
Once they get 120 students, others are "cut off". Therefore, the aggregate score of the 120th student becomes the cut-off mark for the course.
But if the carrying capacity of such department is actually 200, they'd have a shortfall of 70 students. So the remaining 70 students may be admitted via ELDS and other factors in the supplementary lists.
Note that there would always be other candidates whose average may not be up to the merit cut-off mark but who would be admitted based on the "Catchment Area" grace.
How to Calculate UNILAG Aggregate Score In 2022
To calculate UNILAG aggregate score, you should bear the following in mind.
Your JAMB score must be considered.
Your Post UTME score must be factored in.
O'level grades and their points are also used.
Kindly follow the steps below to calculate your UNILAG aggregate:
Step 1:
Calculate your O'level subjects grades using the grading system below.
A1 = 4.0
B2 = 3.6
B3 = 3.2
C4 = 2.8
C5 = 2.4
C6 = 2.0
Of course, you know that only five core subjects are required from your O'level. And this is true for any course you want to study. So the calculation of your O'level subjects grades must be done only on your five important subjects. English and Mathematics are compulsory.

Step 2:
UNILAG aggregate score is on a scale of 1 – 100. Therefore, you must divide your JAMB score by 8. Keep the result you get for the final calculation.
Step 3:
Now, add the results of the calculations above (O'level grade and JAMB score). Then add the sum to your UNILAG post UTME screening score.
Whatever you get after the step three above is your final UNILAG aggregate.
This is the link to check UNILAG Merit (Primary) Admission List when it's released=>>UNILAG Merit Admission List.
Once you see the genuine UNILAG cut-off mark for your prospective course as published on this website, the next thing to do is to compare it with your aggregate score. If your aggregate score is up to or above the cutoff mark, just put on your dancing shoes and starting dancing like David danced. Because you are already admitted. Yes, because you were part of the people whose aggregate scores were considered before determining the departmental cut-off mark. That's how UNILAG and many other Nigerian tertiary institutions do it.
What is UNILAG Cut-off Mark for Pharmacy – 2022?
UNILAG merit cut-off mark for Pharmacy is 76.125
Catchment Area Cut-off Marks for Pharmacy, UNILAG
Ekiti : 69.15.
Lagos : 74.975.
Ogun : 73.05.
Oyo : 73.8.
Ondo : 73.75.
Osun : 73.275.
Reasons Why UNILAG may not Admit you
You must note, however, that it is possible not to be admitted despite having an aggregate above the departmental cut off mark of your prospective course. There are a few reasons for that possibility. So you have to take note of them.
UNILAG will not admit you if you have.
To those who made it already, congratulations from yours sincerely, HD.
We want to reach other UNILAG aspirants like you. Please remember to help us share this info.
You will find this this post useful.
however, get unilag cut off mark 2022/2023. browse unilag cut off marks for various departments. so you see unilag cut off mark for medicine and surgery 2022. before this is how to calculate unilag cut off mark. when is unilag cut off mark for medical laboratory science coming out?
unn departmental cut off mark 2021/2022. cut off mark for unilag 2022. cut off markcut off mark oau. and the cut off mark for lasu, cut off mark for yabatech, cut off mark for uniben, cut off mark for fuoye, cut off mark for oou, cut off mark for university of ibadan, cut off mark for unn. see the cut off mark for unizik
---
Still Got a Question? Drop Your Question Right HERE 👇👇 and click on Search.
Get an Immediate Response...
---
---
---
Get in touch with us
---
If this post was helpful to you, please help us to reach others by sharing with the buttons below!