On this page, we shall explore the courses offered by UNN. This is especially for aspirants who wish to gain admission into University of Nigeria but have no idea if the school offers their dream course. So I'm going to take some time out to tell you a little about UNN and the available undergraduate courses in all her campuses.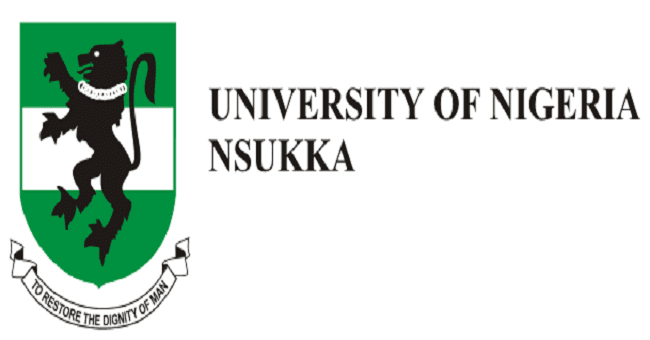 About University of Nigeria, Nsukka (UNN)
The University of Nigeria, commonly known as UNN, is a renowned tertiary institution located in Nsukka. It was established in 1955 and is one of the oldest and most prestigious universities in Nigeria. UNN was the first fully-fledged indigenous and autonomous university in Nigeria and has been setting the pace for other universities in the country.
UNN has multiple campuses with the main campus located in Nsukka. Other campuses of the university are in Enugu, Ituku-Ozalla and Aba. However, the Nsukka campus is the largest and houses the majority of the university's faculties.
Over the years, UNN has built a strong reputation as one of the top universities in Nigeria. More so, it has consistently ranked among the best in the country. The school has also produced notable alumni who are excelling in various fields, including academia, politics, business and the arts.
As a foremost federal university, UNN boasts of modern facilities and infrastructure with which to support teaching, learning and research. It has lecture halls, laboratories, digital libraries, accommodation facilities, sports facilities and other amenities to cater to the needs of its students and faculty.
In terms of student life, UNN has a robust and vibrant student community. There are many clubs, societies and organizations that are catering to students' interests and extracurricular activities. These include academic, cultural, religious and sports clubs, providing a well-rounded experience for students.
Undergraduate Courses in UNN
UNN offers a wide range of undergraduate courses across various fields of study. These include faculties such as Agriculture, Arts, Biological Sciences, Education, Engineering, Health Sciences and Technology, Law, Medical Sciences, Physical Sciences, Social Sciences, Veterinary Medicine, and so on.
All the courses offered under the above faculties are recognized and approved by the National Universities Commission (NUC), Nigeria.
Below is a full list of all the undergraduate courses obtainable in UNN (University of Nigeria, Nsukka). You can scroll through the list to find out if the school is offering your dream course. If you find your dream course here, you can apply to UNN for admission through JAMB.
Recommended Links:
UNN Courses and Programmes
If you are a prospective student of UNN, you will find this section very useful. So just go through the list by faculties…
Agriculture
AGRICULTURAL ECONOMICS
AGRICULTURAL SCIENCE AND EDUCATION
AGRICULTURE
ANIMAL SCIENCE
AGRIC EXTENSION SERVICE
CROP SCIENCE
ZOOLOGY
SOIL SCIENCE
Arts
ARTS (COMBINED HONOURS)
B.A. (SINGLE AND COMBINED HONS) IN MODERN LANGUAGES
FRENCH
FRENCH WITH GERMAN/ RUSSIAN
GERMAN
MUSIC
HISTORY
PUBLIC ADMINISTRATION AND LOCAL GOVERNMENT
PHILOSOPHY
MASS COMMUNICATION
FINE ARTS/FINE AND APPLIED ARTS
RELIGIOUS STUDIES
THEATRE AND FILM STUDIES
RUSSIAN
Biological Sciences
BIOCHEMISTRY
BIOLOGICAL SCIENCE(S)
BOTANY
MICROBIOLOGY
NUTRITION AND DIETETICS
FOOD SCIENCE AND TECHNOLOGY
Business Administration
ACCOUNTANCY/ACCOUNTING
BANKING AND FINANCE
BUSINESS MANAGEMENT
MARKETING
Education
PHYSICAL EDUCATION
EDUCATION AND FRENCH
EDUCATION AND GEOGRAPHY
ADULT EDUCATION
EDUCATION AND INTEGRATED SCIENCE
EDUCATION AND MATHEMATICS
BUSINESS EDUCATION
EDUCATION AND BIOLOGY
EDUCATION AND CHEMISTRY
COMPUTER EDUCATION
EDUCATION AND SOCIAL SCIENCE
EDUCATION AND SOCIAL STUDIES
EARLY CHILDHOOD EDUCATION
EDUCATION AND POLITICAL SCIENCE
EDUCATION AND RELIGIOUS STUDIES
INDUSTRIAL TECHNICAL EDUCATION
EDUCATION AND ECONOMICS
EDUCATION AND ENGLISH LANGUAGE
HOME ECONOMICS AND EDUCATION
EDUCATION AND PHYSICS
EDUCATION AND SCIENCE
HEALTH EDUCATION
EDUCATION AND HISTORY
EDUCATION AND IGBO
HOME SCIENCE
EDUCATION AND MUSIC
EDUCATION ARTS
LIBRARY AND INFORMATION SCIENCE
EDUCATION FINE AND APPLIED ARTS
GUIDANCE AND COUNSELLING
PRIMARY EDUCATION STUDIES
SPECIAL EDUCATION
TEACHER EDUCATION SCIENCE
Engineering
CIVIL ENGINEERING
AGRICULTURAL AND BIORESOURCES ENGINEERING
ELECTRICAL ENGINEERING
ELECTRONICS ENGINEERING
MECHANICAL ENGINEERING
Environmental Sciences
ARCHITECTURE
ESTATE MANAGEMENT
GEOLOGY
SURVEYING AND GEOINFORMATICS
URBAN AND REGIONAL PLANNING
Health Sciences and Technology
MEDICAL LABORATORY SCIENCE
MEDICAL REHABILITATION
HUMAN ANATOMY
NURSING/NURSING SCIENCE
PHYSIOLOGY
RADIOGRAPHY
Law
Medical Sciences
DENTISTRY AND DENTAL SURGERY
MEDICINE AND SURGERY
Physical Sciences
COMPUTER SCIENCE
COMPUTER WITH STATISTICS
PHYSICS
PHYSICS/ASTROLOGY
PURE AND APPLIED CHEMISTRY
PURE AND INDUSTRIAL CHEMISTRY
STATISTICS
MATHEMATICS
SCIENCE LABORATORY TECHNOLOGY
Pharmacy
Social Sciences
GEOGRAPHY
ECONOMICS
POLITICAL SCIENCE
PSYCHOLOGY
SOCIAL WORK
SOCIOLOGY AND ANTHROPOLOGY
Veterinary Medicine
You can check the JAMB Subject Combinations for the courses listed below HERE (i.e. UTME subjects required, Direct Entry requirements and O'level requirements).
Conclusion
So here's where we end this very informative article trusting that it is helpful. The University of Nigeria Nsukka (UNN) is a foremost federal university in Nigeria. All the available courses in the school are recognized and duly approved by NUC and the school offers quality education in all their programs.
Remember that you can use the comments section to ask questions in case there's something you don't understand about UNN or the courses therein. Or just share your thoughts with us, we'd be glad to hear from you..
Furthermore, kindly help us to reach others with this post. Share with friends on Social Media. Just scroll down to see the Facebook and Twitter and WhatsApp buttons. Thank you so much!
See you on the next article.
Author's Recommendation:
---
Still Got a Question? Drop Your Question Right HERE 👇👇 and click on Search.
Get an Immediate Response...
---
---
---
Get in touch with us
---
If this post was helpful to you, please help us to reach others by sharing with the buttons below!