This post is about Art courses in Nigeria. So, I will give you a comprehensive list of art courses in University. Thereafter, I will show you the top 10 best art courses and subjects required to gain admission in each of them. You will also see the best universities and polytechnics offering the art courses on our list, and the job opportunities and prospects for graduates.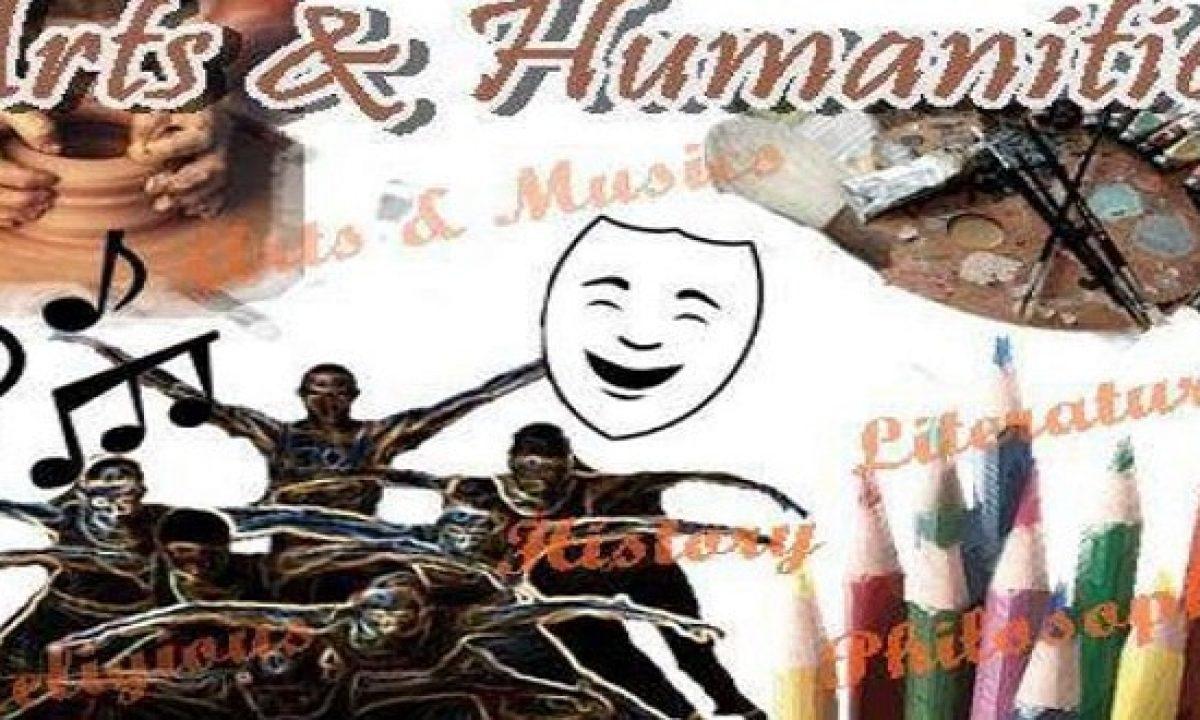 All universities in Nigeria offer different courses under different faculties. Some of the faculties include the arts, sciences, social sciences, environmental sciences, Pharmacy, health sciences and so on.
On this post, I shall focus on the Faculty of Arts. I will narrow down the discussion to art courses in university. Hopefully, I will let you know the 10 best art courses and subjects required to study them.
It is very important that you know all the art courses in university, so that you can carefully select the best one for you. This is owing to the fact that the Nigerian employment sector is now very competitive.
There are Art courses that people perceive as marketable. Such courses are highly sought after during applications for JAMB. So you need to do your research before you select a course. And I can assure you that you are already on the right path reading this page.
If you are an art student, it means that you are likely to study an art course. However, you must be careful to select a course that will guarantee you a job upon graduation. It has to be a course where you can grow your career and achieve your dreams.
Read Also: 5 Reasons Students Choose the Wrong Career
Art Courses in University
There are so many art courses in universities today. Most of these courses promise a robust future to graduates. But that's only if they put in the requisite efforts in their studies.
If you desire to pursue a career in public relations, entertainment, international affairs and other such sectors, you need to read an art course. Art courses would lay a solid foundation for you and prepare you for a successful career.
As we are going to see later, some of the art courses are offered in different universities and polytechnics. These institutions are in different states of the federation and require different school fees.
Read Also: How to Be Attractive on Campus: 18 Smart Rules
Population of Students Studying Art Courses in University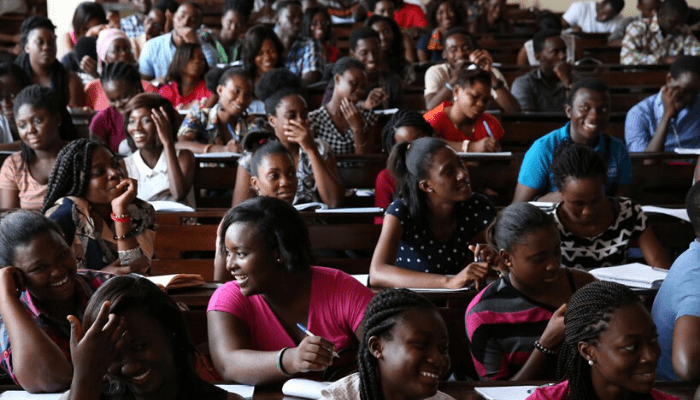 Faculties of art and the departments under them are arguably the most populated in all institutions. There are several reasons that are responsible for such outcome…
Most art courses in universities have less demanding entry requirements.
They are also relatively affordable.
They are not as tasking and time-intensive as science courses. So some students can afford to work and sponsor themselves through art courses.
The government and private organizations are investing so much in the country's art schools. This is gradually making most of them the best on the continent.
Since the Nigerian art industry has now gone global, there are millions of jobs awaiting graduates of art courses.
Read Also: Top 10 Most Competitive Universities in Nigeria
List of Art Courses and Subjects Required in Nigeria?
If you have interest in studying an art course, you must realize that there are O'level subject requirements and UTME requirements. O'level requirements are the subjects you must credit in your WAEC or NECO. The UTME requirements are the subjects you must select and sit for in JAMB.
Therefore, you must endeavor to know them and ensure that you include them in your WAEC and NECO. Also remember that you must choose the right JAMB subjects for your prospective art course. Otherwise, you will not qualify for admission into any of the art courses.
O'level Subjects Requirement for Art Courses
So here are the subjects every student who desires to study an art course must register in their WAEC and NECO. With these subjects, you can gain admission into any Nigerian tertiary institution:
Mathematics
English Language
Literature in English
Government
CRS or IRS
Civic Education
Economics
Yoruba or Igbo or Hausa
A trade subject
But beyond registering these subjects in SSCE, the art student is expected to obtain a credit-level pass in them. This is especially true for Literature, Government, English and Mathematics. Most schools will not accept D7 or E8 in these subjects because they consider them as core subjects.
Note, however, that what you basically require for admission are credits in five relevant subjects. So even if you fail subjects like Civic Education or a trade subject, it will not affect your admission chances.
Read Also: Federal Universities in Nigeria and the Courses they Offer
Art Courses and Subjects Required in JAMB
The subjects required in JAMB for art courses are the JAMB subject combination for each course. There is a post on this website that covers the JAMB Subject Combination for Art Courses. Open the link and read through.
List of Art Courses in University
Nigerian students of art inclination enjoy the luxury of having many different course options to choose from.
However, the fact that there are many available art courses to choose from is a problem for many students. They don't even know all of them, let alone knowing the one that is best for them.
On account of that, I will give you a complete list of all the art courses in University. Your responsibility is to go through them. Thereafter, you need to settle down and allow your passion and dream to guide you as you select an art course to study. However, I am going to show you the 10 best art courses in university, in terms of job opportunities and potential income.
So here is a list of art courses in Nigeria:
African & Asian Studies
Anthropology
Arabic & Islamic Studies
Arabic Language
Archaeology
Arabic Language and Literature
Arabic Studies
Archaeology and Tourism
Arts (Combined Honours)
Arts Education
Chinese Studies
Christian Religious knowledge
Studies of Theology
Classical Studies
Comparative Religious Studies
Communication Arts
Communication Studies
Counselling and Psychology
Creative and Visual Arts
Creative Arts
Criminology and Security Studies
Drama, Dramatic or Performing Arts
Economics
Economics and Development Studies
Education Arts
Efik-Ibibio
More Art Courses in University
English and International Studies
English Language and Communication Studies
European and Nigerian Language
English and Literary Studies
English Language and Literature
Fashion and design
Make-up artistry
Fashion modelling
Film Arts
Fine Art and Applied Arts
Fine Arts and Design
Foreign Languages and Literature
French and International Relations
French and International Studies
Graphic design
Geography
Geography and Environmental Studies
German
German Combined with French or Russian
Guidance and Counselling
Hairdressing and styling
Hausa
History and International Studies
History and Archaeology
His tory and Diplomatic Studies
History and International Relation
Igbo
Igbo or Linguistics
International and Comparative Politics
International Relations and Diplomacy
Islamic Studies
Kanuri
Kiswahili
Languages and Linguistics
Languages and Literature
Library and Information Science
Linguistics
Linguistics and African Languages
Literature in English
Mass Communication
Media Studies and Mass Communication
Modern and European Language
Modern Language and Translation
Music
Nigerian Languages
Peace Studies and Conflict Resolution
Performing Arts
Performing Arts and Culture
Philosophy and Religious Studies
Philosophy
Political Science
Political Science and Conflict Resolution
Portuguese
Psychology
Psychology and Human Development
Religion and Science
Religious Studies or Theology
Religious and Cultural Studies
Russian with French or German Russian
Sociology
Sociology and Anthropology
Visual and Applied Arts
Yoruba
Yoruba and Communication Arts
Theatre and Film Studies
Theatre and Performing Arts
Theology
Theatre Arts
Theatre and Media Arts
There you have them. As you can see, there are many of them. Remember to consider your inner make up, inclinations and dispositions when choosing a course. Most importantly, let your visions, dreams and passion guide you so that you don't make a choice you would regret in future.
However, in order to provide some helpful guide, I will show you the best art courses in Nigeria. But you need to bear in mind that I am not using the word 'best' in its absolute sense.
10 Best Art Courses in University
Although the word 'best' is subjective and depends on personal preference when it has to do with choice of course, there are few things most people consider before making a choice. One is the availability of job opportunities because no one wants to graduate and be unable to find a job. The second thing is the income potential of the course. Yes, because everyone desires a level of financial freedom in life.
So based on the points above, I will give you an idea of the 10 best art courses in University. Of course, we consider them the best because they are contemporary, lucrative and offer graduates a high number of job opportunities both locally and internationally.
Below are the 10 best art courses in universities in Nigeria…
1. Law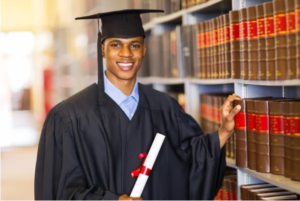 The course Law tops our list of the best art courses in Nigeria. However, I need to state clearly that law is not a pure art course in itself. In most universities, Law is a faculty on its own and does not come under arts or humanities. The reason why Law is on our list is because any student offering art subjects in secondary school may comfortably decide to study law.
Law involves the study of the legal system. Lawyers acquire trainings in the interpretation and application of laws and regulations. The course is both important and lucrative. The services of lawyers are needed in constitutional matters, criminal cases, contract issues and everything that has to do with property.
So they have lots of job opportunities and very high income potential.
2. Mass Communication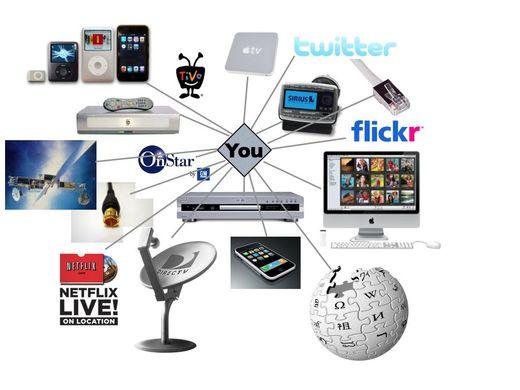 For many reasons, mass communication comes second on our list of best art courses in Nigeria. It is one of the most popular and competitive courses in most Nigerian tertiary institutions.
Mass Communication is the study of the process of disseminating information to large audiences through the use of various forms of media.
With the recent proliferation of online media outlets, television and radio houses, job opportunities now abound for graduates of mass comm. So graduates can work as journalists, broadcasters, advertisers, film editors and producers and lots more. And guess what? All the jobs are very lucrative and can give you fame if you are good at what you do.
3. International Relations and Diplomacy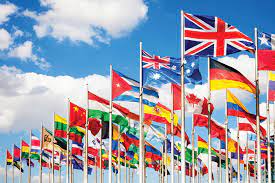 Just the way you mention the name of this course, that's how you know that it is a very good art course. Almost all the countries in the world have their embassies in almost every other country in the world. I will like you to take a moment to imagine the implication of that.
It implies that countries have ambassadors representing them in different countries. For instance, Nigerian has ambassadors in all the 'important' countries of the world. Most of these ambassadors read International Relations and Diplomacy. The course studies how countries of the world relate with one another to engender peace, security, economic growth and development.
The remunerations of graduates working in this field is very high. Their pay is the dream of many. They also have many job opportunities as they can work in the ministry of foreign affairs. More so, they can work in the education sector as lecturers and enjoy handsome paychecks.
5. Political Science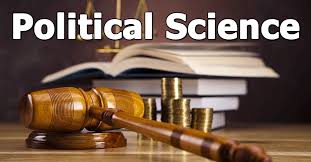 Just like Law, Political Science is not one of the pure art courses. It, actually, fits more as a social science course. However, any student offering art subjects in secondary school may comfortably decide to go for Political Science.
Many students want to study political science because they perceive it as a highly lucrative course. And I want to tell you that they are not wrong.
The course will teach you the theory and practice of politics and government. You will learn the science of acquisition, maintenance and use of power. You will also understand the impact of political institutions and actors on society.
There are many lucrative job opportunities for graduates of political science. They include: Policy Analyst, Campaign Manager or Strategist, Political Consultant, International Relations Specialist, Election Analyst, Political Journalist, Political Science Professor and Researcher.
So you can see why political science is a good career path.
6. Theater Arts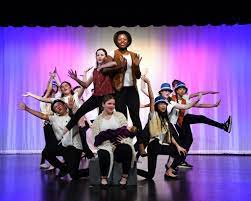 Theater arts is one of the most popular art courses in the faculty of arts of most universities. Their population is almost always the highest maybe because of the nature of the course.
Theater Arts is a course that focuses on the various aspects of theater such as acting, directing and stage design. So theater arts students learn about the technical and creative aspects of theater production, and may also have the opportunity to participate in productions and workshops.
In terms of job opportunities, graduates of theater arts have plenty of jobs waiting for them. This is because the arts and creative industry has been evolving at a very fast pace.
So one may decide to be an actor/actress, director, playwright, set designer, costume designer, makeup artist and so on. These jobs pay very well.
7. English and Literary Studies
Do bear in mind that the courses above are not exhaustive in terms of the best art courses. There are some other wonderful art courses that one can also go into and secure a good job with good pay. Courses like English and Literary Studies, Fashion design, Foreign Languages, Music and so on.
8. Fashion design
9. Foreign Languages
10. Music
Read Also: How to Score Above 300 in JAMB (Top JAMB Secrets)
Factors to Consider Before Choosing any of the Art Courses in University
Alright. So you are an art student and want to study a very good art course. I must commend you for your decision to research before making a choice. At least, your research on this page has exposed you to the complete list of all the art courses obtainable in Nigerian universities and polytechnics. More so, you have seen the 10 best art courses in universities to consider if you want to find the best paying jobs after graduation.
But there are yet some other set of factors to consider before making your final choice. Here they are:
1. Cost of Study
This is a very important consideration to make before choosing a course and school. If a course is ranking among the best with great career opportunities, the cost of study is likely to be very high. So you must endeavor to go further to find out the actual cost. Take your two most preferred institutions, find out their school fees, accommodation fees and other fees from first year to final year. Compare that with your budget and see if you can afford it. Remember, hunger and lack are some of the greatest limiting factors for many intelligent students in school.
2. Duration of Study
You must realize that course duration varies for different courses. In other words, the number of years of study for the art courses listed above are not the same. So you need to find out the duration of study for that course you want to zero your mind on. That will help you to see if it's really what you want for yourself. For example, if you feel that age is no longer on your side, you won't opt for a course like Law where students spend an average of 8 years in school.
More so, the course duration will also have a direct impact on your finances.
3. Availability of Job Opportunities
The arts and creative industry is evolving at an unimaginable rate. So there are job opportunities for graduates of any art course whatsoever.
However, there are art courses that have more job opportunities than others. Therefore, if you have making a lot of money as one of your goals, you will need to select a course that is known to have lucrative job opportunities.
Best University to Study Art Courses in Nigeria?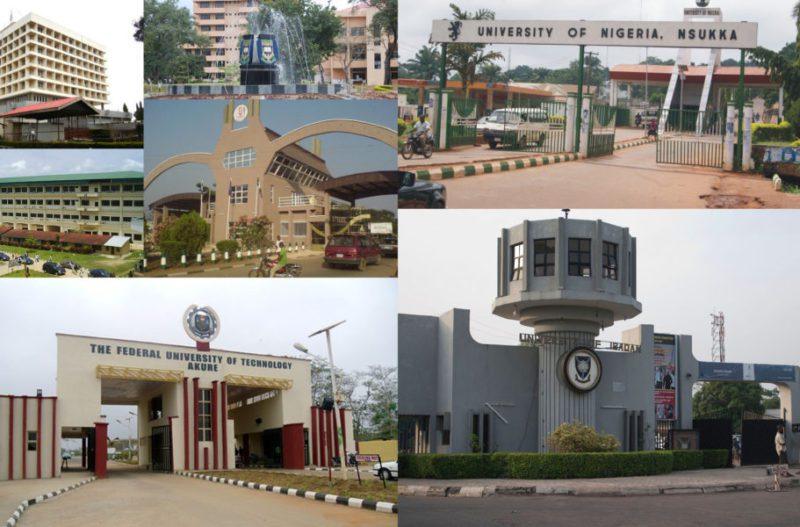 Different universities in Nigeria offer different courses. But some are better than others in certain courses with regards to facilities and personnel.
So talking about art courses in Nigeria, there are universities that show class and excellence. Graduates from those institutions are thoroughly baked and can compete with their counterparts from anywhere in the world.
Here is a list of the best universities in Nigeria offering art courses:
University Of Jos
University Of Nigeria Nsukka
Niger Delta University
University of Benin
University of Lagos
The University of Ibadan
Obafemi Awolowo University, Ile-Ife
University of Port-Harcourt
Bauchi State University, Gadau
The University of Ilorin
The Ekiti State University Ado-Ekiti – Ekiti State
Bayero University, Kano
Nnamdi Azikiwe University, Awka
University of Uyo
Delta State University
Afe Babalola University
Benue State University, Makurdi,
The University of Calabar
College of Ibadan
Conclusion of the Article: "Top 10 Best Art Courses in University"
So here's where we end this very informative article on "Top 10 Best Art Courses in University". I trust that it is helpful. Really thank you for visiting this website. I want to encourage you to bookmark this site on your browser. By so doing, you will be able to access other information without hassle. If you stay in touch with this website, you won't miss anything.
Also remember that you can use the comments section to ask questions in case there's something you don't understand. You may as well drop a comment if you encounter any challenge with finding your course of interest under the faculty of Art. Or just share your thoughts with us.
Furthermore, kindly help us to reach others with this post. Share with friends on Social Media. Just scroll down to see the Facebook, Twitter and WhatsApp buttons. Thank you so much!
See you on the next article.
---
Still Got a Question? Drop Your Question Right HERE 👇👇 and click on Search.
Get an Immediate Response...
---
---
---
Get in touch with us
---
If this post was helpful to you, please help us to reach others by sharing with the buttons below!