Many Internet users who posses various skills are in constant search of how to convert their skill into money online. More than ever, they need ideas for making money online and this is largely because of the current harsh economic reality in many countries. In response to that, I have been doing series of articles on how to make active and passive income online. This post is for those who are skillful in graphic designing. So I am going to teach how to make money online as a freelance graphic designer. You are going to learn about the various types of graphic design and easy ways to make money out of them.
Remember you use the comments section to ask questions if you encounter any difficulty.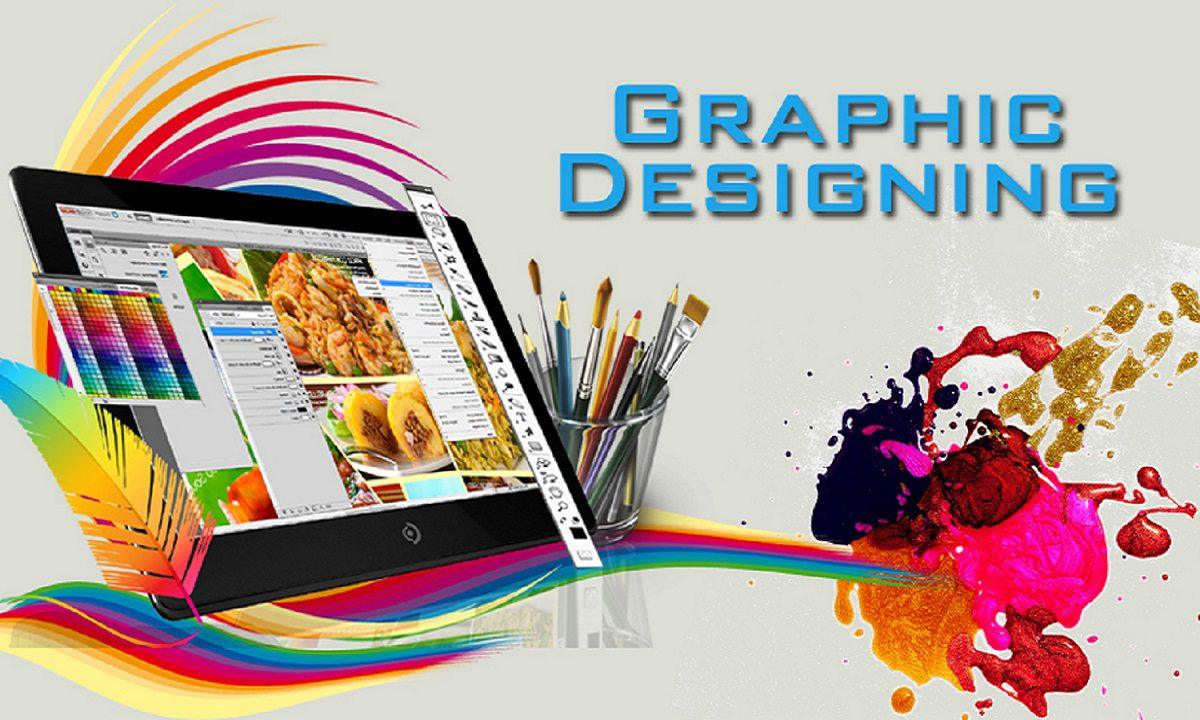 What is Graphic Design?
Graphic design is the practice or profession of combining words, pictures and other visual elements to communicate ideas to an audience. It is also a communication design and a means of expressing ideas through imagery, visuals, typography, color, form and design. Examples of graphic design include designing the layout of a magazine, creating a poster for a theatre performance, designing packaging for a product and so on.
Graphic design is both a profession and an applied art.
Essential Tools for a Graphic Designer

While writing this post, I had two categories of people in mind. The first category are those who already possess the skill for graphic design and are looking for ideas for creating wealth online using their skill. The second category are those who love the graphic design profession and desire to become graphic designers.
For my audience in the second category, the first and most important requirement to becoming a graphic designer is acquisition of the right tools.
Since you are an online person, you can purchase most of the tools you would need online. But you must realize that most of the tools are expensive. In other words, becoming a professional graphic designer is an expensive venture, but at the end of the day, it will be worth it.
So here are the basic tools you would need to venture into professional graphic design business:
a computer
Adobe Creative Cloud Suite
printer and scanner
ruler
stock photo and vector websites
Cinema 4D or Blender
Wacom Tablet or Graphics Pen Display
There are many other professional graphic design tools but I consider the seven in my list the most basic. Let's look at them in a little more details….
1. Computer
As an aspiring graphic designer, the first thing you are going to need is a computer. Although you have the right to choose your brand and to decide whether a laptop or a desktop is more convenient for you, it's best to use Apple products and have a desktop instead of a laptop.
In making your choice of a computer, the larger the screen, the better. This is true because I've discovered that the larger screens make designing tiny details a lot easier. So you can go for those Mac desktops with large screen.
2. Adobe Creative Cloud Suite
When you have acquired a computer, you will also need to purchase a membership of the Adobe Creative Cloud Suite.
Adobe's suite of graphic design software is industry-standard and includes tools like
Photoshop (for image editing and manipulation),
Illustrator (for vector graphics),
InDesign (for page layout and print design),
XD (for UI/UX design), and
Premiere Pro (for video editing)
The price for membership to the Adobe Creative Cloud Suite depends on which package level you choose. However, I would recommend that you purchase access to all the Adobe apps in my list above. The reason is because you never know which one you will need for a client and when you will need it.
There's a package level for students which goes for just $19.99 a month but that wouldn't give you access to all the Adobe apps. I spend approximately $50 per month to have access to everything.
Just in case you've got a tight budget, there are other alternatives. For example, CorelDRAW and Affinity Designer are viable alternatives to Adobe Illustrator, GIMP (GNU Image Manipulation Program) is an alternative to Adobe Photoshop, and so on.
3. Printer and Scanner
You would a high-quality printer and scanner especially if you will be working on print design projects. They are essential for proofing and digitizing artwork.
4. Ruler
You need a ruler virtually for the same reason why you need a printer. So if you will be working on print design projects and don't have access to a printer for practice prints, you can use a ruler to get a feel for how big the printed item you are designing is.
5. Stock Photo and Vector Websites
Stock photo and vector websites would give you access to a vast library of high-quality images and vectors for use in your graphic designs. There are a good number of such websites but some of the most popular ones include Shutterstock, Adobe Stock and VectorStock.
6. Cinema 4D or Blender
These tools are exclusive to graphic designers who have interest in 3D graphics and animation. You can choose any of the two depending on your budget and preference. Cinema 4D is a paid tool while Blender is free and open-source. Both are powerful tools for creating 3D models and animations.
7. Wacom Tablet or Graphics Pen Display
I made mention of this last tool because I know that there are graphic designers who prefer drawing by hand. If you fall in that category, you would need a Wacom tablet or graphics pen display. They are both invaluable tools for digital illustration and design work.
Read Also: Passive Income Ideas; How to Make Passive Income Online
Types of Graphic Design
Graphic design is a diverse field with various specializations, each focusing on different aspects of visual communication.
Each specialization requires a particular set of abilities and design processes, even though they frequently overlap.
As a graphic designers, you may choose to concentrate on a specific type, or focus on a group of related or comparable kinds.
Whatever choice you make, you must endeavor to be flexible and always strive to acquire new skills and abilities. This will ensure that you don't become dated or lose your relevance in the face of a constantly evolving industry.
Here are some of the most common types of graphic design:
1. Visual Identity and Branding Design
Branding design is a corporate design that focuses on a company's visual identity. It is connection between the company and its target audience. Graphic design for visual identity is the visual components of brand identity that serves as the public face of a company; and conveys its intangible attributes through pictures, patterns, shapes and color.
So as a graphic designer in this field, you need to be aware of both the audience and market messages that a business wishes to convey. Then use every element of the branding design to support these objectives while blending in with the organization's overarching style.
Examples of visual identity and branding design include:
Logo
Signage
Brochure
Business card
Company letterhead
Color schemes
Brand guidelines
2. Marketing & Advertising Graphic Design
Visual materials naturally attract human attention. Firms and organizations take advantage of this natural human instinct by using graphic design to reach out to their target audience. With this, they create marketing campaigns that create awareness of their goods, services or brand.
When successfully done, it helps to influence the purchasing decisions of their target audience.
In order to produce quality materials for effective marketing, marketing and advertising graphic designers must work closely together with business owners. They must be in constant touch with the directors, managers and other marketing specialists within the organization.
More so, they might choose to work independently or as a creative team. They can also specialize in a particular form of media or diversify as touching print, Internet and other digital components.
Examples of assets created by marketing & advertising graphic designers include:
Flyers
Posters, banners and billboards
Infographics
PowerPoint presentations
Banner and re-targeting ads
Social media ads
And so on. They primary aim is to capture the attention of their target audience and drive engagement.
3. Publication Graphic Design
Publication graphic designers work on books, magazines, newspapers and other printed materials. So they employ the conventional graphic design approach.
However, there has been a considerable rise in digital publication recently. Publication graphic designers now consider layout, typography and visual elements to create visually appealing and readable publications.
As a publication graphic designers, you may work on a freelance basis, as a staff member of a design firm or as an internal employee of a publishing company. You need to be an excellent communicator and planner. More so, you must be adept at color management, printing and digital publication in addition to graphic design.
Examples of Publication Graphic Designers may work on the following:
Books
Periodicals
Newspapers
Magazines
Annual reports
Newsletters
Directories
Catalogs
4. Motion Graphics Design
Motion graphic designers use animation techniques to convey messages or tell stories through moving images. Using some of the tools in our list above, they may create video intros, explainer videos, animated advertisements, social media images, cartoons and so on.
The graphics that these designers produce can…
entertain viewers through TV shows or video games,
promote a business's social media presence, or
instruct viewers through animated educational videos.
Motion graphics are otherwise referred to as static images in motion. As a type of graphic design, it is gaining popularity with every passing day. This may be as a result of advancements in technology and the rise of video content.
So if you are wondering which type of graphic design to specialize on and make quick returns on your investment, I suggest motion graphics. Here are some examples of what motion graphic designers can work on:
Promotional videos
Video games
GIFs
Tutorial videos
Animated logos
Cartoons and animations
Motion graphics
5. Product Graphic Design
Product graphic design is one of the specialized areas within the broader field of graphic design. It focuses on creating visual materials and assets for products. It plays an important role in influencing consumer perception and purchase decisions by enhancing the visual appeal and marketability of products.
Here are some key aspects and considerations of product graphic design:
Product Packaging Design (the first point of contact between a consumer and a product)
Label Design (for products like food, beverages, cosmetics and pharmaceuticals)
Product Branding and Identity (to maintain a consistent visual identity for products via logos, fonts and colors)
Product Photography and Imagery
Catalogs and Brochures
And so on.
6. Web and User Interface (UI) Design:
Web and UI designers focus on creating digital interfaces for websites, applications and other interactive platforms. They work on layouts, navigation, icons, buttons and other elements to improve user experiences.
Alright.
This is the last type of graphic design I will cover on this post. Remember, there are several other types and you can feel free to research on them.
Let round off the article by discussing How to Make Money Online as a Freelance Graphic Designer.
Read Also: How to Make Money on Pinterest Revealed!
How to Make Money Online as a Freelance Graphic Designer
There are many opportunities for Freelance graphic designers to make money online while working on a flexible schedule.
I'm going to list and discuss some of them to help kick-start you on your journey to making money online.
So here's a list of ways to make money as a freelance graphic designer:
Join a Freelance Platform
Build a Portfolio Website
Use the Social Media
Build your Network
Check Online Job Boards
Sell on Content Platforms
Create and Sell Printables
Create Online Courses and Teach
Join an Affiliate Marketing Program
Blogging and Content Creation
Email Marketing
Remote Job Boards
E-commerce Stores
Pitch Magazines and Publications
1. Join a Freelance Platform
If you are a skillful graphic designer, you can start making money online by signing up on freelance platforms like Upwork, Freelancer, Fiverr and Guru. There, you can find clients who need your services and carry out projects for them.
All you need to do is to sign up with any freelance platform of your choice and create a compelling profile showcasing your skills and past work. You will be amazed at the number of clients looking for the skills you already possess.
Accept their job offers, deliver their projects and make your money.
2. Build a Portfolio Website
In order to start making money online as a freelance graphic designer, you need to have an online presence. One of the ways you can achieve that is by building a professional portfolio website. On the website, you can showcase your best work and provide potential clients with a place to contact you directly. Also include your resume and a clear call to action.
When you are done building your professional portfolio website, you need to promote it on popular social media platforms. This will give it greater visibility and attract clients for you.
3. Use the Social Media
Social media platforms are the modern tools of visibility. So beyond promoting your professional portfolio website, you can market your skills and services directly on social media platforms like Instagram, Facebook, LinkedIn and X (Twitter).
There, you can share your past work and testimonials, engage with your audience and network with potential clients.
Furthermore, you can design social media graphic and sell to individuals and organizations who need them for product promotion and sales.
4. Build your Network
Most times in life, the physical capital you are looking for is waiting for your to build your social capital first.
This is very applicable if you desire to make money as a freelance graphic designer. You need to connect with other professionals and potential clients by attending virtual design conferences, webinars and forums.
Building a strong network can lead to referrals and profitable collaborations.
Read Also: Top 5 Ways to Make Serious Money from your Blog
5. Check Online Job Boards
There are many online job boards that are specific to graphic design. Examples include: Behance Jobs, Dribbble Jobs, Creative Hotlist and so on.
You can check them out occasionally for freelance graphic design opportunities.
Furthermore, you can reach out to businesses directly to offer your design services. Local businesses, startups, and small companies often need design work and can become long-term clients.
You can contact them through their social media handle or website.
6. Sell on Content Platforms
This is one of the surest ways to make money online as a graphic designer. There is a very high demand for graphic design assets and templates.
So this involves creating and selling design assets like templates, icons, fonts, poster or illustrations. Concerning templates, you can cover coloring book templates, book cover templates, website templates, Logo templates, flyer templates and so on.
When you are done creating these high quality digital assets, you can sell them on content platforms like Adobe Stock, Shutterstock, Etsy, CreativeFabrica and CreativeMarket.
Notice the emphasis on quality. You must take that seriously because most of the content marketing platforms accept only high quality digital assets after thorough review. This means you have to improve on your graphic skills and products.
7. Create and Sell Printables
Creating printables as a graphic designer involves designing digital files that can be easily printed by end users. Printables can encompass a wide range of materials including posters, invitations, worksheets, planners and so on. And you can create them on any topic you can imagine.
As a graphic designer, you can earn money by creating and selling printables online using platforms like Amazon, ebay or any other online shop.
The good thing about printables is that they are digital products, so all you need to do is automate your procedure to send a PDF copy of the printable right away once a customer makes a purchase.
8. Create Online Courses and Teach
Creating online courses and organizing webinars are also other ways to earn money online as a graphic designer.
So you can create and sell online design courses or offer one-on-one design coaching through platforms like Udemy, Teachable or your website.
There, you can introduce people to "Graphic Designs" and "How to be a Graphic Designer." You can teach the basics and inspire them to subscribe for the advanced class. This way, you can make money from the subscription fees. You can also record your lectures and sell them online or share them on your YouTube Channel for Adsense revenue.

9. Join an Affiliate Marketing Program
As a professional graphic designer, you can earn huge revenue through affiliate programs.
It's easy.
Just partner with design-related affiliate programs or tools you use regularly to earn commissions for referrals. Tools you can partner with include Adobe Creative Cloud and other design software companies.
Read Also: Best Guide to WhatsApp Business Web
Conclusion
So here's where we end this very informative article for today trusting that it is helpful. Really thanking you for visiting this website. We want to encourage you to bookmark this site on your browser and also subscribe for notifications from us. By so doing, you will always be the first to read new information about "How to Make Money Online as a Freelance Graphic Designer" and other similar updates. If you stay in touch with this website, you won't miss anything.
Also remember that you can use the comments section to ask questions in case there's something you don't understand. Otherwise, just share your thoughts with us; we'd love to hear from you.
Furthermore, kindly help us to reach others with this post. Share with friends on Social Media. Just scroll down to see the Facebook and Twitter and WhatsApp buttons. Thank you so much!
See you on the next article.
---
Still Got a Question? Drop Your Question Right HERE 👇👇 and click on Search.
Get an Immediate Response...
---
---
---
Get in touch with us
---
If this post was helpful to you, please help us to reach others by sharing with the buttons below!