50 Classic Books You Should Have Read by Now!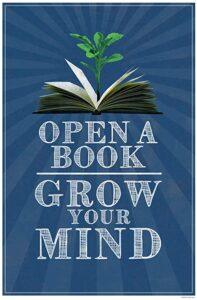 To kill a mockingbird by Harper Lee.
1984 by George Orwell.
Harry potter and the philosophers Stone by J.K Rowlins.
Lord of the rings by J.R.R Tolkien.
Pride and prejudice by Jane Austen
The great Gatsby by F. Scott Fitzgerald.
Jane Eyre by Charlotte Brontte
Little women by Louisa may Alcott.
Animal farm by George Orwell.
The lion the witch and the wardrobe Aka chronicles of Narnia by C.S Lewis.
Gone with the wind by Margaret Mitchell.
The Hobbit by J.R.R Tolkien
Diary of a young girl by Anne frank.
The Five Love Languages by Gary Chapman
Lord of the flies by William Golding.
Adventures of huckleberry Finn by Mark Twain.
The color purple by Alice Walker.
Alice in wonderland by lewis Carroll.
Frankenstein by Mary Shelley.
The Da Vinci Code by Dan Brown
A tale of two cities by Charles Dickens.
The 60 Second Investor by Chuck Carlson
Mastery by Robert Greene
Emotional Intelligence by Daniel Coleman
Oliver twist by Charles Dickens.
Of mice and men by John Steinbeck.
Romeo and Juliet by William Shakespeare.
War and peace by Leo Tolstoy
Art of war Sun Tzu
The 48 Laws of Power by Robert Greene
Hitler's Secret Book by Adolf Hitler
The power of positive thinking by Norman Vincent Peale
The Strategies of War by Robert Greene
Armageddon by Lahaye Jenkins
Rich Dad, Poor Dad by Robert Kiyosaki
The Cosmic Connection by Carl Sagan
Long Walk to Freedom by Nelson Mandela
The Mind Race by Russell Targ and Keith Harary
The One Minute Manager by Ken Blanchard and Spencer Johnson
Fahrenheit 451 by Ray Bradbury.
Hunger games by Suzanne Collins.
Enders Game by Olson scott
Game of thrones by George R.R Martin.
The Secret by Rhonda Byrne
Adventures of sherlock Holmes by Arthur Conan Doyle.
The fault in our stars by john Green.
Cashflow Quadrant by Robert Kiyosaki
The count of Monte cristo by Alexander Dumas.
Anne Karenina by Leo Tolstoy
And of course The Holy Bible KJV.
Happy reading….
---
Still Got a Question? Drop Your Question Right HERE 👇👇 and click on Search.
Get an Immediate Response...
---
---
---
Get in touch with us
---
If this post was helpful to you, please help us to reach others by sharing with the buttons below!