Find in this post, the Official JAMB Malpractice List 2022. Reasons why JAMB will seize your result 2022. JAMB result checker portal login. Check JAMB result with registration number, 2022. If you don't see your result, see reasons why JAMB withheld some UTME results.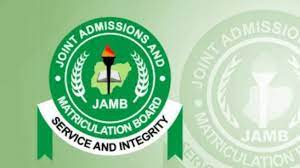 Official JAMB Malpractice List – Reasons why JAMB will seize your result. 
JAMB has released an official document to list all acts that would be termed as Exam Malpractice. These acts could further lead to the seizure of a candidate's result. This simply means that all UTME candidates must avoid any of the listed Malpractice Codes below.
S/N CODES INTERPRETATION OF MALPRACTICE CODES / TYPES / PROHIBITED ITEMS
1 A No e-Registration Slip.
2 B Possession of Unauthorized Calculator or similar electronic devices.
3 C Possession/Spying/Copying unauthorized books or any reading material.
4 D Impersonation.
5 E Swapping of Examination Details/ Documents.
6 F Possession of USB, CD, Hard Disk or similar storage devices, bluetooth device.
7 G Violent/Unruly behaviour to Examiners.
8 H Lateness to Examination Hall.
9 I Possession of Mobile Phone or Similar Electronic Devices, Cameras, Recorders, Microphones.
10 J Possession of Smart Devices e.g. Watches, Buttons, Rings/Jewelry, Lenses, etc.
11 K Colluding with other Candidates/Examiners/ External Agents.
12 L Leaving the Examination Hall without Permission.
OTHER ITEMS SUCH AS FACE CAP, WRIST BAND, ETC ARE ALSO PROHIBITED.
All candidates are to be very careful not to be tagged with any of the above malpractice codes.
So we believe there is a space on your on-screen paper, which candidates can't see, that your examiner can tag any of the above codes where necessary. If a candidate is guilty of any of the above offenses, all your examiner needs to do is enter any of the above codes on your paper, and that's it. Your result will be withheld.
If contested, JAMB may now request, and attach the CCTV footage to close the case.
Be warned!
We,therefore, advise that you take this information seriously so that your efforts will not be in vain. Best wishes.
---
Still Got a Question? Drop Your Question Right HERE 👇👇 and click on Search.
Get an Immediate Response...
---
---
---
Get in touch with us
---
If this post was helpful to you, please help us to reach others by sharing with the buttons below!