This informative post is all about JAMB Secret. So, I'm going to be revealing hidden JAMB secrets to all 2023 candidates including those asking how to score 400 in JAMB. You are, therefore, advised to take some time to read and digest this article. It promises to be the best article you will read before sitting for your UTME this year.
What is JAMB Secret?
JAMB Secret are pieces of facts and information that are known only by few people and which are not meant to be revealed to others. In other words, they are necessary information for success but most candidates are not aware of them.
The very few candidates who are in touch with JAMB secrets are the ones who score above 300 every year.
Interestingly, most JAMB secrets border around the things candidates do or fail to do before the examination. Others have to do with the things candidates do during and after the examination.
It is the sum total of these actions and in-actions that determine how successful a JAMB candidate would be. It is what ultimately determines if they would gain admission and matriculate the same year.
On this post, I intend to reveal proven JAMB secrets to you so that you can take advantage of them and score very high in your UTME. I'm doing this because I understand the important role your JAMB score plays in determining your admission chances.
Several schools like UNIZIK and ESUT no longer conduct Post UTME exercise for their candidates. So they no longer base their admissions on the average of JAMB score and Post UTME Screening score. Most schools now admit candidates considering their JAMB score mainly, and their grades in SSCE.
I'm sure you desire to get a high score in your JAMB exam – at least something above 300. But you need an insight into JAMB secrets. Otherwise, your desires may not become your reality at the end of the day.
Read Also: How to Score Above 300 in JAMB this Year
Proven JAMB Secret to Make You Score High in UTME 2023
Below are proven JAMB secrets you need to know in order to get a very high score in your exam. Get to know them and take advantage of them to come out tops in your UTME.
JAMB Secret No. 1: Early Preparation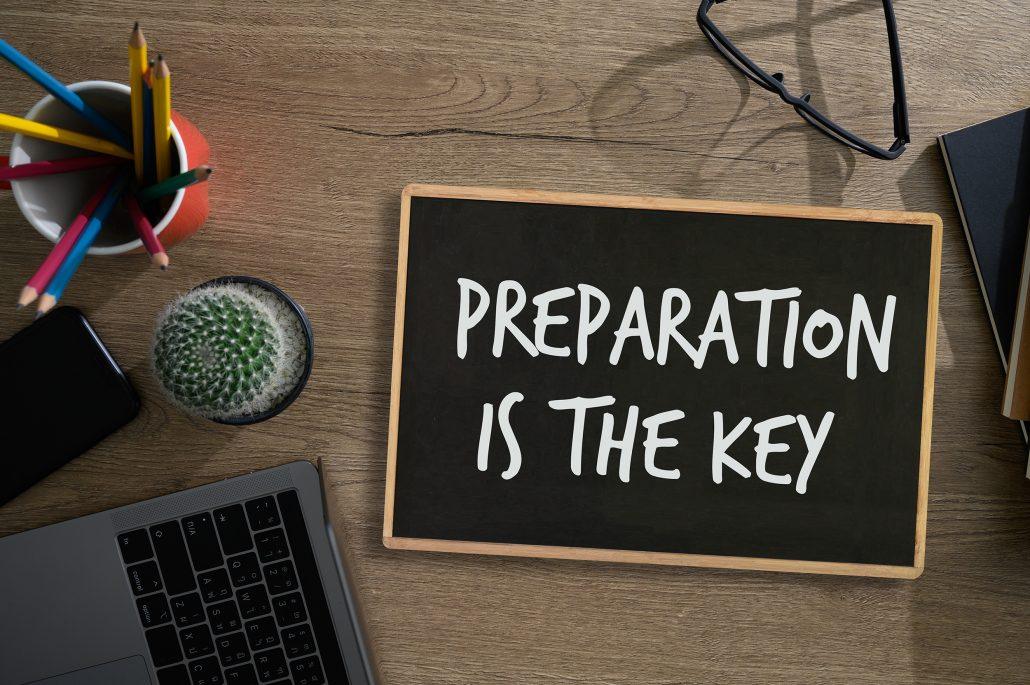 This is one of the most important JAMB secrets. JAMB is a very standard examination body known for the vastness of their syllabuses and the technical nature of their questions.
More so, it is a highly competitive examination with over one million registrations every year. According to statistics, less than 45% of candidates who sit for JAMB every year get admission.
The above reality calls for deliberate plans for preparation. It calls for a plan that prioritizes early preparations. You need to study both intensively and extensively for at least 6 – 12 months in order to ace JAMB exam. For you to successfully put in 6 – 12 months of study, you need to start early enough.
The mistake that many JAMB candidates make is that they prepare for JAMB within one or two months and expect to score 400 over 400. Of course, they get disappointed because they don't know this JAMB secret.
Read Also: Secrets on How to Prepare for JAMB
JAMB Secret No. 2: JAMB Exam is Not as Difficult as You Think
This is another important JAMB secret. Many candidates have an erroneous perception of JAMB. They believe it's so difficult that they cannot pass it without cheating.
Many see scoring above 200 as an impossible feat or at best, a feat reserved for the exceptionally brilliant ones. Meanwhile, JAMB is an examination that is marked over 400.
So you see that many candidates are already psychologically defeated even before they enter the exam hall. This defeatist mentality is one of the reasons why many candidates fail JAMB.
Learn this secret today. JAMB is a standard external examination body that consistently sets technical questions. It is not wisdom to underestimate JAMB but you must endeavor to accurately perceive it for what it is. You can ace the exam if you work real hard for it.
JAMB Secrets No. 3: JAMB Does not Do Negative Marking
JAMB negative marking is one of the myths peddled by candidates from generation to generation. It is the belief that JAMB deducts a certain mark from candidates for every question they fail. Many candidates believe this myth. Therefore, they deliberately avoid attempting questions they are not too sure of the answer.
By so doing, they lose marks for questions they could have gotten if they had attempted them.
Now that you know this JAMB secret, do not make the mistake that many candidates make. If you meet a question you are not 100 per cent sure of the answer, attempt it. Choose the option your mind is telling you is the right answer. You might just be lucky.
However, you must do this as your last resort. You can skip questions if you think you might still remember the right answers later. You can always navigate back to those questions and answer them.
JAMB Secrets No. 4: JAMB Expo Does Not Exist
A wide knowledge of this JAMB secret will put an end to so many scam activities that go on every year. Nobody can send you your own JAMB questions hours before you enter the hall. Such transactions are only obtainable in SSCE.
JAMB is a different ball game entirely. They set thousands of questions and upload them in their database. Their system shuffles the questions and randomly throws them up for each candidate.
So no one can effectively predetermine your questions and send them to you before the exam. Don't lose your money to scammers.
JAMB Secret No. 5: JAMB Score Upgrading is a Scam
Don't ever subscribe to anyone offering to upgrade your JAMB score. They are scammers looking to steal from you.
Many of them are on Facebook and Whatsapp groups parading themselves as JAMB officials. They attach bogus titles like "Dr." or "Prof." to their names but all are scam strategies.
This is part of the reasons why I'm revealing these JAMB secrets to you – so that you don't lose your money. Nobody can upgrade your JAMB score for you. Nobody.
You must work hard to get the score you desire. If you don't, nobody will do JAMB score upgrading for you.
JAMB Secret No. 6: JAMB Provides Calculator for Mathematics and other Calculation Subjects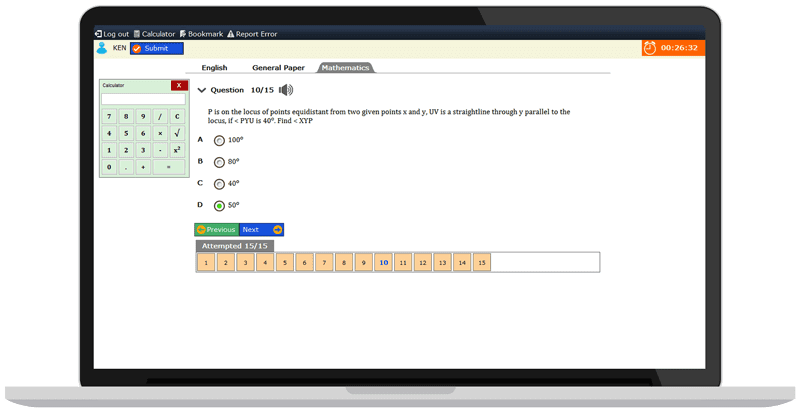 It is true that JAMB provides on-screen calculators for candidates writing subjects that involve calculations. But you need to bear in mind that JAMB calculator cannot solve complex mathematics and physics problems for you.
The essence of dropping this JAMB secret is to enlighten those who are not aware that JAMB provides candidates with calculators. But beyond that, I also want to inform candidates that they should not bank on the JAMB calculator to solve complex Math and Physics problems.
So you need to prepare yourself very well. Practice solving JAMB questions with simple, non-scientific calculators because that is close to what you will see in the exam hall.
JAMB Secrets No. 7: JAMB Syllabuses are Your Indispensable Companions
This is a JAMB secret that thousands of candidates do not know. JAMB provides candidates with a syllabus for each subject. The essence of the syllabus is guide the candidates on what to read and what not to read.
If you spend your time reading topics that are not in the syllabus, you are wasting your time. The reason is because JAMB will never set questions on any topic or concept that is not in the syllabus.
Maybe I should even give you this secret…
Technically speaking, JAMB syllabuses are official expos given to candidates by JAMB itself. In the syllabuses, JAMB tells the candidates what they are expected to know as far as any subject is concerned. Just know those things and JAMB will never give you questions outside of them.
Read Also: Current JAMB Syllabus for all Subjects [Online Version]
JAMB Secret No. 8: JAMB Expects you to Make Use of their Recommended Textbooks
There are textbooks that cover the JAMB syllabuses in various subjects. JAMB recommends these textbooks for each subject at the end of the syllabus for the subject.
Yes, JAMB expects all candidates to buy the recommended textbooks for their four UTME subjects and make use of them for their preparation.
If you don't know this, you are likely to make use of any textbook you see. And that may affect your preparation negatively.
Read Also: JAMB Recommended Textbooks for All Subjects
JAMB Secret No. 9: JAMB Repeats Past Questions
This is another all-important JAMB secret. JAMB repeats past questions. If you know that they do, what should be your response?
The wise response should be to buy or download JAMB Past Questions and practise extensively with them.
The more past questions you solve, the more you get acquainted with the nature and technicality of JAMB questions. You will also discover topics that JAMB seems to be in love with. Questions from such topics are repeated every year.
However, as you do all these, remember not to cram the past questions. They might be repeated but not necessary with the same format.
So practise and solve your JAMB past questions with the aim of understanding the concepts behind the questions.
Read Also: Download Free JAMB Past Questions and Answers PDF
JAMB Secret No. 10: Attend UTME Lessons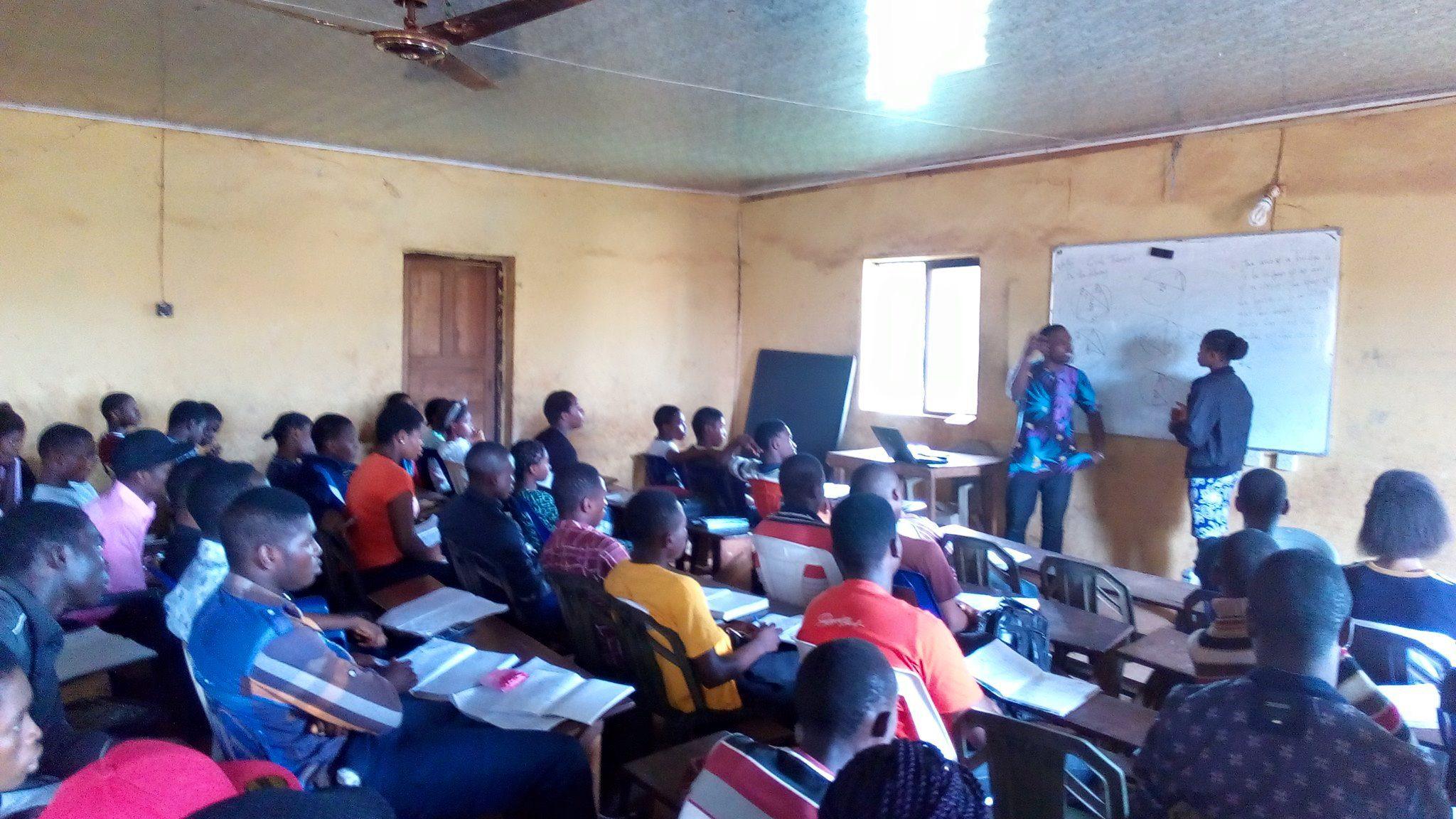 There are some JAMB candidates who will never attend UTME lessons for whatever reason. That's not advisable especially if you are attempting JAMB for the first time.
You need to sit under teachers who have spent many years preparing other JAMB candidates before you. There are things you can download from their wealth of knowledge and experience.
At the UTME lesson centers, you can also meet other candidates of like minds who may become your study partners. You motivate and inspire one another as you journey towards your examination date.
Recommended: Join Our WhatsApp JAMB and Post UTME Forum
JAMB Secret No. 11: Be on Time
Arriving late for any event leaves a negative psychological effect. This is very true with regards to examinations. Lateness can unsettle you psychologically. And if you are not lucky, you may not recover until the exams are over.
So you need to arrive at your examination venue on time. Try to be there at least 1 hour before the time on your JAMB registration slip. When you get there, take some time to settle down and get ready for your exam.
JAMB Secret No. 12: Your Conduct in the Exam Hall Matters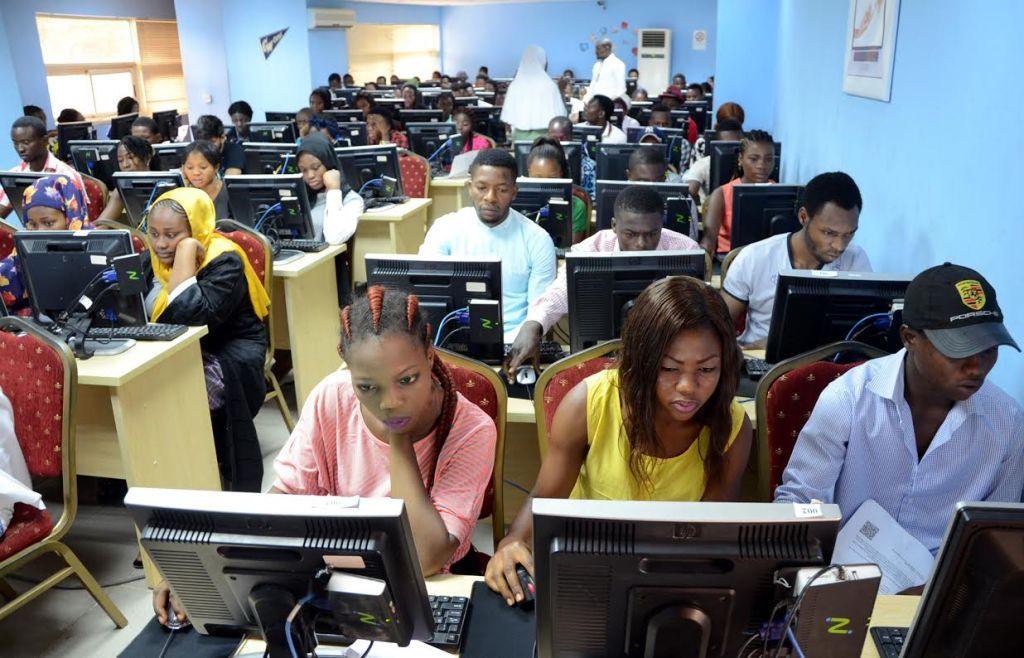 You need to bear this in mind. The way you conduct yourself in the examination hall can determine the outcome for you. You have to endeavor to obey the examination rules and regulations.
Do not go into the examination hall with extraneous materials and avoid conducts or practices that may implicate you.
Be mindful of the person sitting next to you and do not fall into the temptation of interacting excessively with him or her. They might implicate you.
JAMB Secrets No. 13: Speed and Accuracy are Essential Keys
Over the years, many candidates have come out of JAMB CBT halls to claim that the timer on JAMB systems are actually faster than normal time.
But you know that this accusation by JAMB candidates cannot hold water.
The timers on JAMB systems are normal and work perfectly fine. The reason why they seem to be faster than normal is because the candidates are in exam mood. So time appears to be running faster than normal. When 1 hour passes, it feels like they have just written for 30 minutes.
You need to improve on your speed and accuracy. You can do that by practicing more questions and timing yourself as you do.
Alright.
Conclusion
So here's where we end this very informative article. I trust that you were able to pick up one or two JAMB secrets to help you get a high score and eventually secure an admission in your dream school. Really thanking you for visiting this website.
Do me a favor by scrolling down to the comments section to share your thoughts with me. I really would be glad to hear from you.
More so, kindly help me to reach others with this post by sharing with your friends on Social Media. Just scroll down to see the Facebook and Twitter and WhatsApp buttons. Thank you so much!
See you on the next article.
Recommended: How to Make Money Via WhatsApp Status
---
Still Got a Question? Drop Your Question Right HERE 👇👇 and click on Search.
Get an Immediate Response...
---
---
---
Get in touch with us
---
If this post was helpful to you, please help us to reach others by sharing with the buttons below!