This aim of this post is to help candidates who are asking the question, "Does JAMB repeat past questions?" Read through the post to get clarity on the subject matter.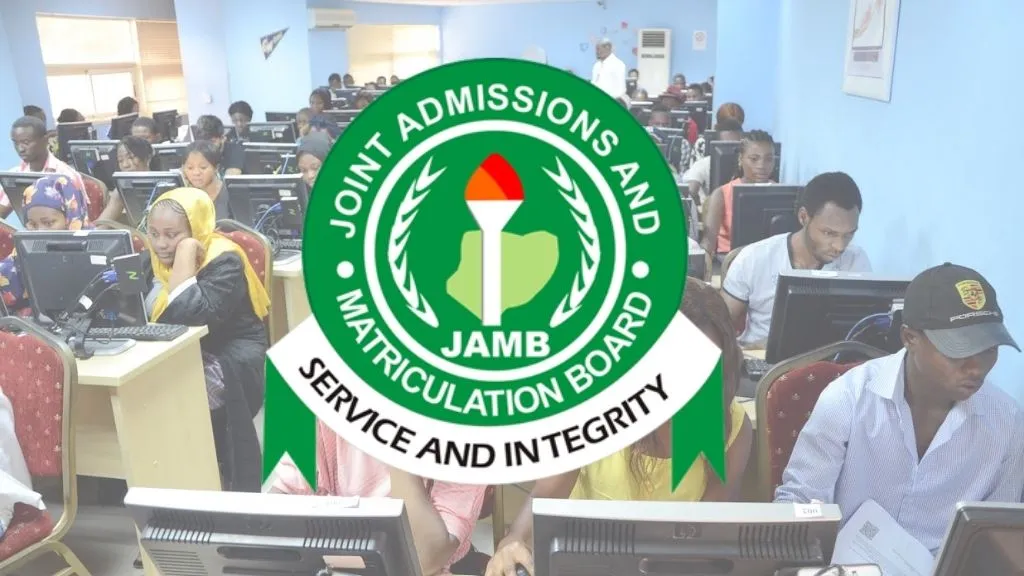 Does JAMB Repeat Past Questions?
The simple, straightforward answer to this question is YES. JAMB repeats their past questions. And they do that a lot.
Recently, I wrote an article on this website giving out secrets to scoring above 300 in JAMB. If you have not seen that very informative post, click here to read it.
One of the secrets I shared in that article is the indispensability of JAMB Past Questions. They help you to discover how JAMB examiners set their questions.
But beyond that, studying JAMB past questions helps you to get used to the questions. When you get used to the questions JAMB has set in the past, you will be able to recognize them if you see them in the exam hall.
Read Also: Avoidable Mistakes that will Make you Lose Admission this Year
Does JAMB Repeat Past Questions Verbatim?
This is a very good question to ask. Does JAMB repeat past questions verbatim or do they twerk the questions?
The answer is that JAMB repeats certain questions verbatim while they twerk some others before repeating them.
This, therefore, calls for caution.
Caution in the sense that JAMB may make very minute and subtle adjustments to their old questions. When they do, they bring up the questions in current exams. So you must be careful enough not to conclude that they are the same past questions you have seen before.
And in some cases, JAMB still repeats questions verbatim but not without touching up the arrangement of the options. So even if you meet a repeated JAMB past question, it may not be safe to insist that "Option A" is the right answer just because it was in your past questions. You need to read carefully to make sure that the answer given currently as option A is the right one.
Read Also: How to Score Above 300 in JAMB (Top JAMB Secrets)
Does JAMB Repeat Past Questions in All Subjects?
Yes, JAMB repeats past questions in all subjects. But the scope of the past questions that JAMB can repeat is limited to those that are still relevant.
For example, JAMB cannot repeat past questions based on Literature texts that are no longer in their current syllabus. Such past questions stand no chance of being re-set.
More so, JAMB may not repeat questions that were asked as current affairs in the past. The reason is because they are now past events or history. So if JAMB wants to use the same questions, they must make adjustments.
Read Also: Download JAMB Past Questions and Answers PDF
Why Does JAMB Repeat Questions?
JAMB is currently conducting the UTME examination on the CBT mode. This entails feeding thousands of questions in a large database and shuffling out about 180 for each candidate.
Yes, they do add more questions to the database yearly but they don't necessarily remove all the old ones. So the chances of the old or past questions popping up is there.
Furthermore, there are subjects that are a bit rigid and not dynamic or expanding. For such subjects, JAMB has already set ALMOST all the questions they will ever set. At best, all they can do is to adjust the same questions and churn them out again.
Conclusion
If you are a JAMBite preparing to write this year's UTME, do yourself a favor by getting the JAMB past questions. Study them with your JAMB recommended textbooks and syllabuses as guide and you will make an excellent JAMB result.
See the JAMB recommended textbooks in your four UTME subjects here. You also need to see the JAMB Syllabuses for you subject combination. They help you not to waste time reading irrelevant topics.
Best wishes.
---
Still Got a Question? Drop Your Question Right HERE 👇👇 and click on Search.
Get an Immediate Response...
---
---
---
Get in touch with us
---
If this post was helpful to you, please help us to reach others by sharing with the buttons below!