JAMB Recommended Textbooks for Chemistry 2024. JAMB Recommended Textbooks for Physics 2024. Recommended Textbooks for JAMB 2024. JAMB Recommended Textbooks for English 2024. JAMB Recommended Textbooks for Biology 2024. See All JAMB Recommended Textbooks. JAMB Recommended Textbooks for Literature 2024. And more.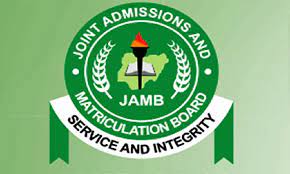 If you have taken some time to read through most of our articles on this website; you would have noticed that one of our goals is to arm admission seekers with necessary information. These information are poised to guarantee their success if they follow through. Many candidates lose admission yearly partly because they are not strategic enough to succeed.
Many work hard, but they read amiss. They don't know that JAMB, as an examination body, has recommended some textbooks. These textbooks provide adequate coverage of the syllabuses in the various subjects. And the candidates are expected to make use of them.
The truth of the matter is that admission into Nigerian Tertiary Institutions is a tough venture. But that notwithstanding, many still make it into those institutions. Not necessarily because they are smarter than others; but because they got the right information. They were informed from the time of online application till their names were shortlisted in the desired courses in their dream schools.
Toe the Same Path
You can toe the same path. You need to read our posts on the Instructions and Guidelines to Register for the 2024 UTME. Novels to Read for JAMB UTME. O'level Requirements for Admission of Science Students and those for Arts, Commercial, Social Sciences Students.
See Also: Perfect JAMB subjects combination for Science Students, Social Science Students, & Art Students. and JAMB Past Questions.
Having said that, we want to share the recommended textbooks by JAMB for the subjects listed below. Click on the ones that concern you (considering your subject combination). Copy out the names of the texts and their authors. Head to the market to make the purchase.
Importance of JAMB Recommended Textbooks
Below are the reasons why it is so important to buy and prepare with textbooks recommended by JAMB for each of your four UTME subjects.
1. JAMB recommends only books that align with their syllabus or curriculum. This means that the textbooks cover the topics from which questions are likely to be set in UTME.
2. JAMB only recommends textbooks that are authored by credible and reliable sources in the various subjects. So when you buy JAMB recommended textbooks, you are sure that they are written by experts who understand the subject matter thoroughly.
3. The recommended textbooks provide comprehensive coverage of the topics in JAMB syllabus. If you use them, you can study all the topics you need to excel in your JAMB exams.
4. JAMB recommended textbooks help you to stay focused on. With them, you don't need to search other sources for additional study materials.
List of JAMB Recommended Text Books for all Subjects
Below are links to all JAMB subjects. Click on your subject(s) of interest to see the JAMB recommended textbooks for them. Start your preparations right away.
JAMB Recommended Textbooks vs Actual Studying
Early preparation guarantees success in JAMB examinations. Don't wait till it's few days to your exams before you start studying. Start now and study earnestly.
So don't depend on JAMB runz or expo. Don't put your trust in JAMB score upgrading. The much talk about JAMB runs and sending you answers are deceptive. More so, JAMB score upgrading is scam.
The only thing that guarantees success in JAMB is hard work. Create a study schedule that accommodates each of your four subjects. Study your JAMB recommended texts back to back. Then go through JAMB past questions also. This will help to assess your level of preparation. Then go back to your textbooks and continue studying.
See also:
For questions and inquiries, kindly use the comment section below. Remember to share this with your friends.
Best wishes.
---
Still Got a Question? Drop Your Question Right HERE 👇👇 and click on Search.
Get an Immediate Response...
---
---
---
Get in touch with us
---
If this post was helpful to you, please help us to reach others by sharing with the buttons below!