Deadline for Payment of Acceptance Fee. UNN Acceptance Fee Deadline. When is the deadline for payment of UNN Acceptance Fee? See all you need to know, including link on "How to Pay UNN Acceptance Fee".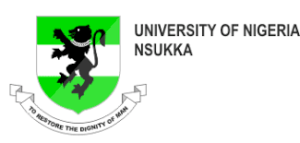 It is a natural thing to find curious and desperate admission seekers asking a lot of questions about many things they don't understand with respect to admission procedures. You even find those who are already admitted still curious and agitated.
I always advise and encourage candidates to stay calm and follow events as they unfold. The key to staying safe is to always get the right / genuine information and to take the necessary actions at the right time.
Online scammers always cash in on your desperation and curiosity and make away with your money.
Many newly admitted students have been calling to ask when is the deadline for payment of acceptance fee? Others ask if they will lose their admission if they don't pay their acceptance fee immediately.
Do you know the funny thing?
Unscrupulous individuals now call and bulk-sms freshers telling them that their names have been removed from the recently-released merit admission list because they have not paid their acceptance fee. Then, they go ahead to offer to help to put the names back on the list if the student would pay a certain amount of money.
Please, this is pure scam. Don't fall for it. Don't pay anybody. No one is removing your name from the admission list. If your name appeared on the admission list, follow the 5 Steps in the Guideline to Regularize your admission. Begin by logging into your JAMB Profile to accept your admission on CAPS. Then, go ahead to pay your acceptance fee.
Recommended:
If your CAPS is still showing "No Admission Yet," keep checking back till your status changes. It won't be long before that happens. Also bear in mind that Payment of Acceptance Fee will continue till several weeks after the release of the final supplementary list.
Hope you now see why you need to calm down and be more careful? Stop posting your username and password online. Stop releasing your details to people you don't know and trust. Scammers now log into people's profiles and change their passwords. If it happens to you, you may no longer be able to access your profile until you pay the one who changed your password whatever amount they demand from you.
There is serious hunger in town and many folks are desperate. Don't lose your money.
If you've got some questions, feel free to use the comment box below.




It's still yours sincerely, HD.
Recommended: Best Time Management Tips for University Students
---
Still Got a Question? Drop Your Question Right HERE 👇👇 and click on Search.
Get an Immediate Response...
---
---
---
Get in touch with us
---
If this post was helpful to you, please help us to reach others by sharing with the buttons below!