If you have been admitted, learn How to Create UNN Students Profile before Paying Acceptance Fee.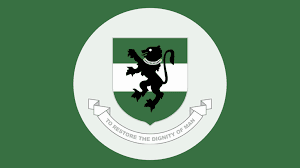 If you are on this page, it's probably because you just got admitted into the one and only University of Nigeria. I must say to big congratulations to you because it's not easy to be admitted into UNN to study your dream course.
Now that you have been admitted into UNN, the next step is to create your UNN Students Profile and thereafter proceed to pay your Acceptance Fee. Do bear in mind that UNN Acceptance Fee is N30,000 only. >>Click Here<< to see how to pay UNN Acceptance Fee.
RECOMMENDED: Secrets to Getting a Good Hostel Accommodation in UNN
How to Create UNN Students Profile
For creating UNN students profile and carrying out other subsequent procedures on the school portal, it is highly recommended that you use a desktop computer. If you don't have access to a desktop computer, don't try to do it on your mobile phone. Just go to a business center and ask them to handle it for you.
Step One: Confirm Your Details on UNN Portal
Visit UNN Portal via (unnportal.unn.edu.ng).
Click on Undergraduate Students and click signup.
On the page that loads, choose "New Student".
Enter your JAMB Reg. Number and RRR Number (the one you used during post utme registration) and click on "Submit".
Your login details will display.
Note:
If you misplaced your Post UTME Application Remita Number, search for it in your email account or just send an email to support@remita.net or customerservice@unn.edu.ng OR VISIT THE UNN ICT BUILDING.
STEP TWO: Create a New Password and Complete your Students Profile
Process flow for creating a new UNN Students Profile.
Visit UNN portal via (unnportal.unn.edu.ng).
Enter your login credentials and click "LOGIN" as shown in the photo below.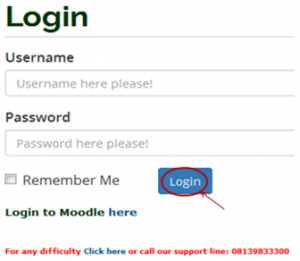 Change your Password by entering "old password", then "new password", and confirm the new password.
Under Profile, Locate "student Profile details". Update your Bio data. and click SUBMIT.
Your welcome page will show. If it does, move to the next step.
STEP THREE: Generate Invoice and Pay Admission Acceptance Fee
Before you can pay your acceptance fee, you are expected to have filled and updated your bio-data. After updating your bio-data, follow the steps below to pay your acceptance.
From the menu items on the left, click on the drop down button "ACCEPTANCE". Observe the dropdown menu under "ACCEPTANCE".
Click on "Get acceptance invoice". When the page loads successfully, choose 100level (for UTME) or 200level (for DE) "entry level" and click on generate. On the page that loads, write down your Remita Retrieval Reference (RRR) Number.
If you want to pay the UNN acceptance fee in a BANK Branch, then print out the page, proceed to the bank and make payment. After which you revisit the portal and continue. But if you want to make payment yourself, then continue with the next step.
Scroll down and click on "Click here to pay with your ATM/Web pay". Enter your ATM card details. If you are using Visa card, make sure you have your Visa iPin.
Click on "Pay  Acceptance Fees".
Enter the RRR number, choose session and click on submit. Your Acceptance fees receipt will appear.
Print out the receipt.
Remember to use the comment box below if you need to find out one or two things from us.
Hearty congratulations on your admission into UNN. Wishing you more Wins.
Remember to share this article with your friends via the share buttons below.
Thank you so much…..
---
Still Got a Question? Drop Your Question Right HERE 👇👇 and click on Search.
Get an Immediate Response...
---
---
---
Get in touch with us
---
If this post was helpful to you, please help us to reach others by sharing with the buttons below!