Allowing popup for JAMB website is one of the basic criteria for reprinting JAMB slip. This includes JAMB Mock slip and that of the main JAMB exam. It is also a requirement for checking JAMB result and for doing a host of other things on JAMB Portal. So, this post will guide you on How to Allow Popup for JAMB Site.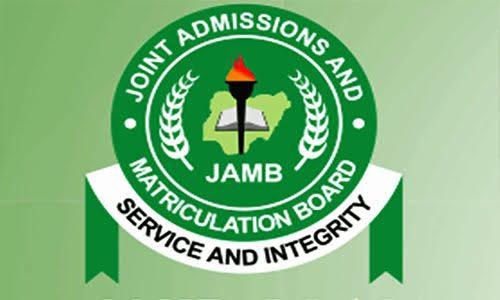 Why You Need to Learn How to Allow Popup for JAMB Site
As a privacy and security measure, most standard browsers block popup windows for all websites by default. This is so as to protect the users from unsolicited popups from strange or malicious sites.
However, for most of the things you want to do on JAMB website, the feedback is going to come in form of popup windows. So whether you want to…
reprint your JAMB Mock Slip
reprint your JAMB slip for the main exam
check your JAMB result
print your JAMB admission letter
and so on.
they must show up as popup windows before you can save or print them out.
Since JAMB is a trusted website belonging to Nigerian government, users are required to allow popup for the site by creating an exception for it. That's the only way they can make the most out of the resources on the JAMB website.
On this post, I will show you how to allow popup for JAMB site.
If you encounter any challenge carrying out the steps below, you can drop a comment for me. I will attend to you as soon as possible.
Read Also: How to Print JAMB Mock Slip
How to Allow Popup for JAMB Site in 2023
The following steps are guide on how to allow popup for JAMB site.
Open the home screen of your browsing app window.

Click on the main menu of your browser. It's at the top right corner of the home screen.
Scroll down and click on the Settings button.

Then Click on Privacy & Security.

Thereafter, scroll down to Permissions. There, you will notice that your browser is already blocking pop-up windows.

Click on the popup Exceptions button.

There you have the option of specifying which website you want to allow to pop-up windows. Just type in https://www.jamb.gov.ng/ and click Allow.

Click on the blue Save Changes button and you are done.
So that's all there is to allowing Popup for JAMB site.
Read Also: 7 Strategies to Deal with Exam Stress and Anxiety
Conclusion
Here's where we end this very informative article trusting that it is helpful. Really thanking you for visiting this website. I want to encourage you to bookmark this site on your browser. By so doing, you will be able to access other information without hassle. If you stay in touch with this website, you won't miss anything.
Also remember that you can use the comments section to ask questions in case there's something you don't understand. You may as well drop a comment if you encounter any challenge with allowing popup for JAMB site on your browser. Or just share your thoughts with me.
Before you go, kindly help me to reach others with this post. Share with friends on Social Media. Just scroll down to see the Facebook and Twitter and WhatsApp buttons. Thank you so much!
See you on the next article.
---
Still Got a Question? Drop Your Question Right HERE 👇👇 and click on Search.
Get an Immediate Response...
---
---
---
Get in touch with us
Join our 2023 JAMB Tutorial Classes on WhatsApp or Telegram or Facebook
Like and Follow us on Facebook @SURE SUCCESS NG
Join our Aspirants Facebook Group @JAMB Tutorials & Updates
UNN Aspirants and Students, Join MY UNN DREAMS (MUD)
---
If this post was helpful to you, please help us to reach others by sharing with the buttons below!