UNN Cut off Mark for English Education – 2021/2022. You will find the cut off mark for English Education in UNN here. This is determined by the candidate's aggregate score.
As soon as University of Nigeria, Nsukka (UNN) successfully conducts her Post-UTME screening exercise for the year, the admission committee begins to compile names of successful (qualified) candidates for the Primary (or Merit) Admission List. However, before the lists are published, departmental cut-off marks for admission into various courses are released in the departments. It is the departmental cut-off marks that tell you your admission chances.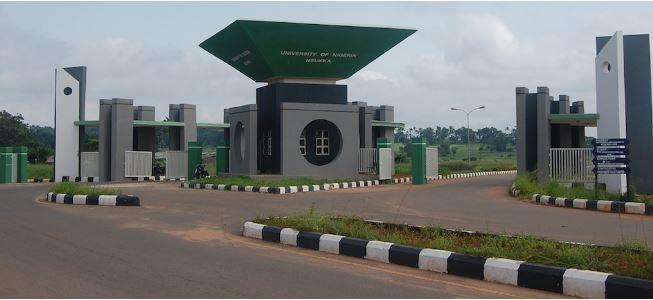 We are still awaiting the release of 2021/22 departmental cut-off marks. As soon as they are available, I will update them here. So keep checking back. (You can scroll down to view last year's cut-off, that would give you an idea of what to expect.)
Read Also:
What is the Meaning of Departmental Cut-off mark?
I think this question would best be answered using an illustration.
If your prospective department (say, Pharmacy) releases its cut-off mark and it is, say, 280, It means that any and every candidate whose average is 280 or above is already admitted (other admission success factors remaining constant).
You need to understand that departmental cut-off marks are normally released in the departments before the publication of the admission list. These cut-off marks are determined by considering the
carrying capacity of the department (i.e. the number of candidates it can hold).
the number of candidates vying for the department in the year in question.
the overall performance of all the candidates vying for the department.
So, after the post-UTME screening exercise, a department that could admit 120 candidates on merit would start selecting from the highest scorer, down and down till they get 120 students. Once they get 120 students, others are cut off and the average score of the 120th student becomes the cut-off mark. Now, if the carrying capacity of such department is actually 200, the remaining 70 students may be admitted via ELDS, Staff Request, Shopping and so on. Note that there would always be other candidates whose average may not be up to the exact cut-off mark but who would be admitted on merit based on the "Catchment Area" grace.
This is the link to check UNN Merit (Primary) Admission List when it's released=>>UNN Merit Admission List
This is the link to read everything you need to know about Shopping for Supplementary Admission=>> A – Z of UNN Shopping
Once you see the genuine cut-off mark for your prospective course and your average score is up to or above it, just put on your dancing shoes and starting dancing like David danced because you are already admitted. Yes, because you were part of the people whose scores were considered before determining the departmental cut-off mark. That's how UNN and many other institutions do it. The only reason you may not be admitted is if you have wrong subject combination.
What is UNN Cut off Mark for English Education – 2021?
UNN merit cut off mark for English Education is 235.
Catchment Areas:
To those who made it already, congratulations from yours sincerely, HD.
Help us to reach other candidates with this information. Share this post so as to make that possible.
---
Still Got a Question? Drop Your Question Right HERE 👇👇 and click on Search.
Get an Immediate Response...
---
---
---
Get in touch with us
---
If this post was helpful to you, please help us to reach others by sharing with the buttons below!