On this post, we are going to be dealing with something very important. We shall show you the WAEC recommended textbooks for all subjects. Whether you are a science, art or commercial student, this post got you covered. More so, we shall recommend the best textbooks for WAEC examinations.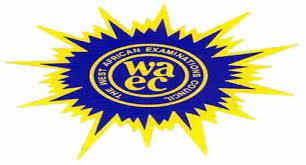 The Senior School Certificate Examination (SSCE) conducted by WAEC is the final examination taken by students at the end of their secondary education. The success rate of students taking part in this examination keeps declining with every passing year. There are many reasons responsible for this outcome. One of the reasons is that the candidates do not prepare well for the examinations. Many just depend on the lesson notes from their classes. Others read just any textbook they can lay their hands on. They fail to realize that it is not all textbooks that provide a complete coverage of the syllabuses of WAEC subjects.
WAEC, as a standard examination body, has recommended some textbooks which provide adequate coverage of the syllabuses in the various subjects; and every SSCE candidate who desires to ace the examinations is expected to make use of them.
Every year, when WAEC results are released, a few students are celebrated as the best performers. These students may not necessarily be the smartest or the best students. It might just be that they prepared better with the right textbooks.
Having stated the importance of procuring and making use of WAEC recommended textbooks for preparations for SSCE; we want to share the recommended textbooks for the subjects listed below. Click on the ones that concern you (considering whether you are a science or arts student). Copy out the names of the texts and their authors and head to the market to make the purchase.
Links to WAEC-Recommended Textbooks for all Subjects
Click on your subjects to see a comprehensive list of all the textbooks recommended by WAEC. And like we already pointed out, these textbooks provide the best coverage of the syllabuses using the best teaching approach.
Christian Religious Studies (CRK) [WAEC Recommended Textbooks]
Civic Education [WAEC Recommended Textbooks]
Commerce [WAEC Recommended Textbooks]
Economics [WAEC Recommended Textbooks]
English [WAEC Recommended Textbooks]
Geography [WAEC Recommended Textbooks]
Government [WAEC Recommended Textbooks]
Islamic Religious Studies (IRS) [WAEC Recommended Textbooks]
Literature-in-English [WAEC Recommended Textbooks]
Marketing [WAEC Recommended Textbooks]
Technical Drawing [WAEC Recommended Textbooks]

So what you have above are all the recommended textbooks for WAEC. Do your best to get the ones you can.
When you get these textbooks, settle down to study them. If you prepare very well, nothing shall stop you from making the best grades.
Do you have any questions with respect to WAEC recommended textbooks for all subjects? Drop them on the comment section below. You will get a response as soon as possible.
Read Also: 7 Strategies to Deal with Exam Stress and Anxiety.
---
Still Got a Question? Drop Your Question Right HERE 👇👇 and click on Search.
Get an Immediate Response...
---
---
---
Get in touch with us
---
If this post was helpful to you, please help us to reach others by sharing with the buttons below!