On this post, we will answer the questions. Where can a zoologist work in Nigeria? Schools that offer zoology in Nigeria. Is zoology a good course in Nigeria?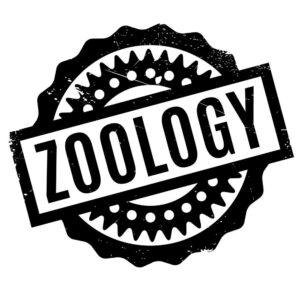 A Career in ZOOLOGY – All you Need to Know About the Course
My dear, don't mind what people say. Zoology in UNN is not all about the zoo. In fact, you will only do one course in wildlife (if you want) in the department.
UNN zoology comes with six areas of specialization. You can specialize in any of them. Let me list the areas of specialization with their job opportunities.
Read Also: Are you thinking of studying Psychology? Read this.
Areas of Specialization in Zoology and Job Opportunities
1. Parasitology and public health
Medical and biomedical sectors, hospitals, pharmaceutical companies, disease vectors control departments, WHO, medical and biomedical research units, etc. You can open a medical lab of your own if you have the money as a professional in parasitology.
2. Animal Biotechnology
Medical and biomedical sectors, genetech companies, brewery industries, oil companies (biotechnology is very important in oil companies), pharmaceutical companies, food and agricultural organization.
NB: The primary function of biotechnology is production of medicine and food through the application of molecular biology.
3. Fisheries science
Oceanography research, federal ministry of agriculture, fish farming centers, industries using fish and fish related products, fish biotechnology units, etc.
NB: it's fisheries and hydrobiology in zoology that was combined and a new department called Aquaculture and Marine study was gotten now.
4. Entomology (study of insects)
Disease control units, WHO, medical and biomedical research institutes, agricultural areas.
Professionals in entomology can build industries producing insecticides or work in such companies, etc
5. Physiology (Both Animal and Human)
Medical and biomedical sector, food and drug administration agencies like NDLEA, NAFDAC, Hospitals and clinics, veterinary clinics, etc.
6. Molecular Genetics
Medical and biomedical centers (Mol geneticists are specialists in gene therapy), pharmaceutical companies, genetic engineering companies, Animal breeding units, veterinary clinics, etc.
Other areas but are general (you don't choose them) are:
Environmental biology (a disguised environmental science). You can work in the federal ministry of environment or in any industry as a monitoring scientist.
Either Mammalogy or wildlife. You can work in the zoo.
Snailery
Vertebrate and invertebrate zoology
Anatomy
Histology and Embryology
Developmental biology (evolution)
Hydrobiology
Hydrobiologists work in oil companies.
Etc.
You can as well be a teacher or a lecturer in tertiary institutions.
Perhaps, zoology might not determine your destiny. The Former President of Nigeria, Goodluck Jonathan is a zoologist.
Zoology is a very nice course. Don't be intimidated by others.
How many years course is zoology in Nigeria?
Admission for the pursuit of a degree in Zoology and Environmental Biology is either by University Matriculation Examination (UME) or by Direct-Entry (DE). Candidates admitted by UME undergo a four-year degree programme while those admitted by Direct-Entry undertake a three-year degree programme.
List of Universities that Offer Zoology in Nigeria

The following are the list of universities that offer Zoology as a course:
Number of Universities: 51
Abia State University, Uturu
Achievers University Owo
Adamawa State University, Mubi
Afe Babalola University , Ado-Ekiti
Ahmadu Bello University, Zaria
Akwa Ibom State University, Ikot-Akpaden
Ambrose Alli University, Ekpoma
Bauchi State University, Gadau, Bauchi State
Bayero University, Kano
Benue State University, Makurdi
Bingham University, Karu
Bowen University, Iwo
Crawford University,Faith City, Km 8, Atan-Agbara Road, Igbesa
Crescent University, Abeokuta
Delta State University, Abraka
Ekiti State University, Ado-Ekiti
Federal University Of Agriculture, Makurdi
Federal University Of Technology Minna
Ebonyi State University, Abakaliki
Federal University, Gusau, Zamfara State
Federal University, Lafia, Nasarawa State
Gombe State University, Tudun Wada, Gombe
Federal University, Ndufu-Alike, Ebonyi State
Hallmark University,Ijebu-Itele,Ogun State
Hezekiah University, Umudi, Imo State
Igbinedion University, Okada, Benin City
Imo State University, Owerri
Joseph Ayo Babalola University, Ikeji-Arakeji
Kebbi State University Of Science And Technology, Aliro
Kogi State University, Anyigba
Kwara State University, Malete, Ilorin
Nasarawa State University, Keffi
Obafemi Awolowo University, Ile-Ife
Paul University, Awka
Southwestern University, Okun-Owa, Ogun State
Taraba State University, Jalingo
University Of Calabar, Calabar
University Of Ibadan, Ibadan
Nnamdi Azikiwe University, Awka
University Of Ilorin, Ilorin
University Of Jos, Jos
Ondo State University Of Science And Technology, Okitipupa
University Of Lagos
University Of Maiduguri
Osun State University, Osogbo
University Of Mkar, Gboko
University Of Nigeria Nsukka
Usmanu Danfodio University, Sokoto
University Of Port-Harcourt
University Of Uyo
Western Delta University, Oghara, Delta State
By Dennis Nwachukwu
Proudly a 300L student of Zoology and Environmental Biology, University of Nigeria Nsukka
---
Still Got a Question? Drop Your Question Right HERE 👇👇 and click on Search.
Get an Immediate Response...
---
---
---
Get in touch with us
---
If this post was helpful to you, please help us to reach others by sharing with the buttons below!