Psychology is the scientific study of the human mind, mental processes and resulting behaviour.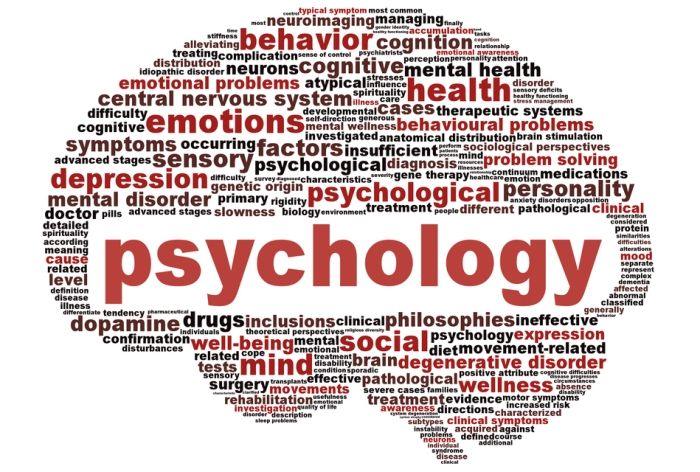 In Nigeria, Psychology is not a very popular degree course. Actually, less than 15,000 students are studying Psychology courses across the country. This is the case despite the flexible options the course offers on graduation. Some of which include the option of becoming practicing psychologists or choosing amongst a wide variety of jobs, from the Civil Service to management and HR.
Many candidates seeking admission in various psychology departments in Nigerian universities do not realize that the study of Psychology is deeply rooted in the sciences. The reason for this maybe because some schools place psychology under the Arts or Social Sciences faculty. But psychology is offered as a BSc and prospective students should be prepared to analyze statistics or be adept at Math.
Read Also: A Career in ZOOLOGY: All you Need to Know About the Course
As a Psychology Student, What kind of things can I expect to study?
In your first year (apart from the General Studies Courses), you will cover a wide range of topics within Psychology. These include introduction to psychology, modules on memory, developmental psychology, abnormal psychology and social psychology. You will also study other biological sciences as they relate to Psychology, such as evolution and genetics. Additionally, you will learn research methods, statistical methods, presentation skills and other skills required for the study of any science. Depending on the design of their curriculum, some universities will teach you these skills in a specific course. However, in other universities, you will learn them through the study of other courses.
In your second year, your compulsory courses will build on what you learned in the first year and progress to more challenging topics, such as cognitive neuroscience and advanced statistics. You will carry out more practical experiments and field works in order to learn professional skills in Psychology.
Your final year of study is likely to offer a choice of optional modules. Some examples include Parental Cognition, Psychopathology and Behaviour, Psychology of Behaviour Modification and so on. You will also carry out a final-year research project.
What you need for a Psychology Degree.
The most important thing you need in order to successfully acquire a degree in psychology is an interest in science.
You need to be good in, especially, Biology and Statistics.
The JAMB subject combination for Psychology is Use of English, Biology and two other Arts or Social Sciences subjects.
The Skills you will Acquire After Studying Psychology
The study of psychology confers a broad variety of transferable skills. Psychology graduates will have the usual array of skills that science students acquire – from experimental design to statistical analysis. However, report writing and presentation skills are a more significant part of Psychology degrees than other science degrees. Additionally, Psychology students will gain an understanding of human behaviour and motivation. the ability to work with a wide variety of people, and skills in demonstrating compassion and empathy.
Possible Careers for a Psychology Degree Holder
It is important to note that obtaining a first degree (BSc) in Psychology does not make the graduates to become qualified psychologists. To qualify as a chartered psychologist in order to practise Psychology, you require further study.
Psychology is a good choice of degree for students who are interested in pursuing a career that doesn't require any specific degree. This is because Psychology provides students with skills from the humanities and the sciences, leaving them well-prepared for a wide variety of possible jobs. Youth and community work, marketing and HR are all popular destinations for Psychology graduates.
Psychology Related Degrees
Anthropology can have a surprising overlap with Psychology.
Students thinking of studying Psychology might also wish to consider:
Anthropology – this is a much less popular degree. However, it offers insight into the works of the human mind and human behaviour from a different perspective. Yet, it spans the humanities and sciences in a similar way to Psychology.
Biomedical sciences – this degree choice may be of interest to students who are interested more in the scientific side of Psychology and who are considering a future in scientific research.
A Final Thought on Psychology
Students of Psychology who want to stand out of the crowd of graduates will need to work hard to distinguish themselves, especially if they want to carry on to further study, but the same is true of most other popular degrees as well. Psychology is fast becoming popular course for good reason: it's fascinating to study, providing an insight into the way we think, behave and live.
---
Still Got a Question? Drop Your Question Right HERE 👇👇 and click on Search.
Get an Immediate Response...
---
---
---
Get in touch with us
Join our 2023 JAMB Tutorial Classes on WhatsApp or Telegram or Facebook
Like and Follow us on Facebook @SURE SUCCESS NG
Join our Aspirants Facebook Group @JAMB Tutorials & Updates
UNN Aspirants and Students, Join MY UNN DREAMS (MUD)
---
If this post was helpful to you, please help us to reach others by sharing with the buttons below!