In the last couple of years, a lot of new subjects have been introduced into the Nigerian Secondary school system. Most of these new subjects are technical and practical based, and are designed to equip the students with some skills and handiwork to enable them to be self-reliant and be able to stand on their own, survive and even create jobs in the society.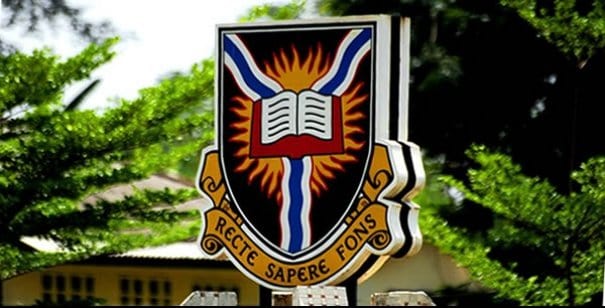 As good as the vision behind the introduction of these subjects is, they are not recognised by JAMB and the NUC as part of the entry requirements for gaining admission into any course in a Nigerian tertiary institution. The secondary school students should be made to understand this and their teachers and principals should stop deceiving them that those subjects are compulsory. Please they are not compulsory. You can offer the subjects while in school, you can attend the classes because no knowledge is a waste, but when you it comes to registering your SSCE subjects for WAEC or NECO, don't let anybody tell you that they are compulsory. In fact, you don't need them for any reason in your SSCE result.
To support what I'm telling you, the Senate of University of Ibadan (UI) has released a list of the subjects students now offer at Senior School Certificate Examinations that are not accepted for admission in the school. It's best not to bother registering them in SSCE but if you decide to, bear in mind that they don't fit into the UTME subject combination or O'level entry requirement of the courses you want to study in the university.
Find below a comprehensive list of such subjects.
University of Ibadan Full List of NON-MATRICULATING SUBJECTS
1. Animal Husbandry
2. Automobile Electrical Works
3. Basic Electricity
4. Bleaching, Dyeing and Finishing
5. Blocklaying/Bricklaying Concreting
6. Body Repair Works
7. Book Keeping
8. Building/Engr Drawing
9. Business Management
10. Business Methods
11. Carpentry & Joinery
12. Catering Craft Practice
13. Ceramics and Design
14. Computer Craft Studies
15. Cosmetology
16. Domestic & Office Machines Maint
17. Draughtmanship
18. Elect Inst & Maint Wrks
19. Elect/Medical App & Proj Maint
20. Electronics Works
21. Fabrication & Welding
22. Fisheries
23. Footwear Manufacture
24. Foundry Craft Practice
25. Furniture Making
26. General Science
27. Graphic Design
28. Instrument Mechanics Works
29. Intro to Agric Sci, Imp & Machines
30. Intro to Building Construction
31. Ladies Garment Const & Finishing
32. Leather Goods Manufacture
33. Leather Tanning
34. Machine Wood Working
35. Marine Engineering Craft
36. Mechanical Engr Craft Practice
37. Men's Garment Const & Finishing
38. Motor Vehicle Mech Wrks
39. Office Practice
40. Painting and Decorating
41. Photographic Practice
42. Plumbing and Pipe Fitting
43. Printing Craft Practice
44. Refrig and Air-Conditioning
45. Salesmanship
46. Ship Building Craft Practice
47. Shorthand
48. Shorthand, 80 WPM
49. Spinning
50. Statistics
51. Surface Design/Textile Printing
52. Tourism
53. Tractor System
54. Typewriting
55. Typewriting, 35 WPM
56. Vehicle Body Building
57. Weaving
Best wishes.
---
Still Got a Question? Drop Your Question Right HERE 👇👇 and click on Search.
Get an Immediate Response...
---
---
---
Get in touch with us
---
If this post was helpful to you, please help us to reach others by sharing with the buttons below!