Joint Admissions and Matriculation Board (JAMB) CBT centers approved for the 2023 Unified Tertiary Matriculation Examination (UTME) registration in Bayelsa State. Approved JAMB CBT Centers in Bayelsa State – Yenagoa and other areas.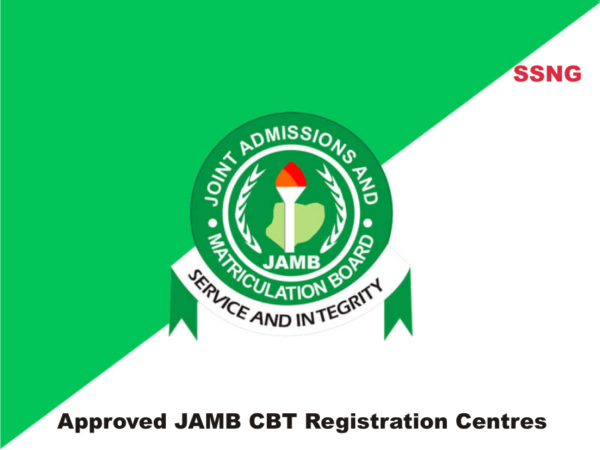 If you are seeking admission in 2023 and wish to do your online registration for UTME in Bayelsa state, you can go through the table below for a complete list of the approved CBT centers in your state. Find the one closest to you and go for your registration. Remember, it is always advisable to do your registration on time so as to be able to choose the most convenient exam town before they are filled up.
We strongly advise that you don't do anything hasty in your admission search. We, therefore, recommend that you go through the following articles before proceeding with your registration:
✴ 2023 JAMB Form: Registration Procedure & Guidelines
✴ Mobile Application to Register for 2023 JAMB UTME & DE
JAMB Registration Centers in Bayelsa State.
✴ Also Recommended: JAMB CBT Centers Approved for 2023 UTME Registration – Other States.
| S/N | REFERENCE NO | CENTER |
| --- | --- | --- |
| 1 | UTME2017/06030001 | Federal University Otuoke (Library Building). |
| 2 | UTME2017/06030002 | Federal University Otuoke (Tetfund Building). |
| 3 | UTME2017/06030003 | Jamb Cbt Centre, Hospital Road, Otuoke, Bayelsa State. |
| 4 | UTME2017/06040004 | Jamb Office Yenagoa. |
| 5 | UTME2017/06040005 | Linnet Paul Innovative Institute, No 1, Niit Road Off Isaac Boro Express Way, Etegwe-Yenagoa. |
| 6 | UTME2017/06040001 | New Kings & Queens Montesori, Beside Geovila Resource Filling Station, Along Azikoro/Agbura Road, Agbura, Bayelsa State. |
| 7 | UTME2017/06040007 | New Kings and Queens Montesori, Opp. NUJ Office, New Road, Ekeki, Yenagoa, CENTRE 1. |
| 8 | UTME2017/06050001 | Niger Delta University, Wilberforce Island, Bayelsa State. Centre 1. |
| 9 | UTME2017/06050002 | Niger Delta University, Wilberforce Island, Bayelsa State. Centre 2. |
| 10 | UTME2017/06040002 | Potters Touch High School, KM2 Melford Okilo Way, Igbogene, Yenegoa, Bayelsa State. |
| 11 | UTME2017/06040003 | Predesaf International College, New Market Road, Mbiama/Yenagoa Road, Opposite NNPC Fuel Akenfa 3,Yenagoa, Bayelsa State. |
See also:
As you can see, there are many more posts and articles recommended for you on this website. These contents are here to guide you and give you an edge over others. My advise to you is that you make this website your companion. Visit it regularly. Use the comments section if you have questions.
Remember to share this article if you found it useful so that others can see it.
Best wishes in your admission search.
---
---
Get in touch with us
---
If this post was helpful to you, please help us to reach others by sharing with the buttons below!