This post is exclusively about JAMB Phone Number. It is specially written for candidates asking, "Can I change my JAMB Phone Number online?" You will get the necessary answers and also learn how to change JAMB phone number even after your JAMB registration.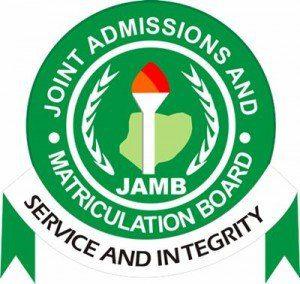 For successful JAMB registration, there are basic requirements. You can read up the requirements and registration procedure >>Here<<. So from the link, you will see that one of the basic requirements is an active phone number. This is particularly so because without an active phone number, you will not be able to request for JAMB Profile Code. In addition to that, you will not be able to check your JAMB result when they release it.
More so, without an active phone number, you won't be able to link your JAMB email address to your JAMB profile. These go to show the importance of phone number as far as you are aspiring to get admission through JAMB.
Read Also: How to Change JAMB Email Address.
Reasons Why Candidates May Want to Change their JAMB Phone Number
Over time, there are series of reasons why some candidates want to change their JAMB Phone Number. Some of the reasons include…
1. Use of wrong phone number for JAMB registration.
2. Using the phone number of a friend whom you can no longer reach.
3. Loss of phone or SIM card.
4. Blockage of SIM by network providers.
So you will do well to avoid the above mistakes if you are yet to register for JAMB.
Read Also: How to Get Your Last Year Profile Code to Register this Year.
Can I Change my JAMB Phone Number Online?
But if you have already fallen into any of the above mistakes after registering for JAMB, you may be asking if there is way out. You want to know if you can change your JAMB phone number online.
For very obvious reasons which I shall soon explain, you cannot change your JAMB Phone Number online. You cannot simply change your JAMB phone number from your end. It requires a very rigorous process to effect such change and I'm going to explain why and how.
Since the introduction of the use of NIN for JAMB registration, the board does not allow candidates to apply for change of phone number. Caveat: candidates are still allowed to apply for changes in other JAMB data like course, institution, names and so on.
The simple reason is because the phone number in question is linked to the data in the candidate's profile via NIN. Actually, the data was exported from the candidate's NIN to the JAMB profile. The partial implication of this is that the candidate cannot change their JAMB Phone number on their profile (at least, not from their own end). This is JAMB's position.
Read Also: 8 Mistakes You can Correct After JAMB Registration.
How to Change JAMB Phone Number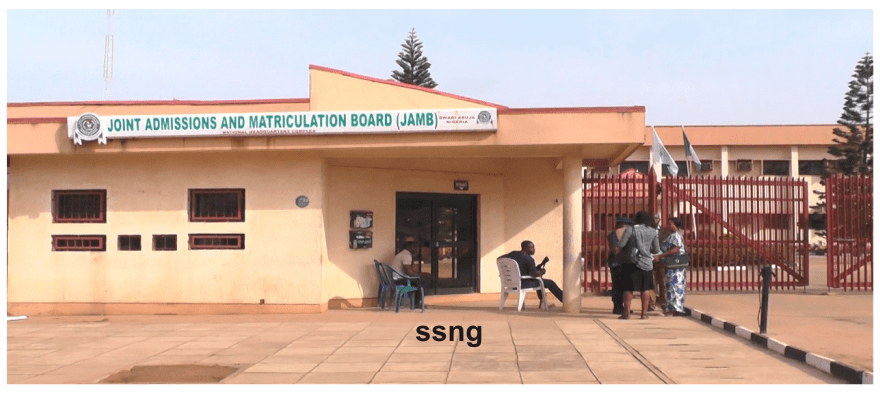 So does it mean that there is no solution to a problem of this nature? Should JAMB candidates with phone number issues just give up on their admission pursuit?
No, there is certainly a solution to every problem in life. Actually, there are steps you can take to resolve your JAMB phone number issue depending on the cause.

That's actually the intent of this post… to guide you through the necessary process to resolve the problem.
Read Also: How to Score Above 300 in JAMB (Top JAMB Secrets)
How to Change Your JAMB Phone Number
We have come to the crux of the matter in discourse. But before I delve into it, I want to let you know that the steps I would be recommending will depend on the peculiarity and technicality of your issue. Some of these are stated in the section on the reasons candidates may want to change their JAMB Phone Number.
So let's go…
1. You Lost or Misplaced The SIM (Phone Number) You Used To Register JAMB
Some candidate's JAMB phone number gets blocked due to SIM registration issues. Others lose or misplace their SIM cards for one reason or the other.
If you have any of the above issues after registering JAMB, the board recommends that you retrieve your SIM from your Network service provider.
The process of retrieving your SIM from your network service provider is called SIM Welcome Back. It's actually a very simple process. All that is required is to have your SIM Pack. But in case you no longer have your SIM Pack, you need to…
get an affidavit from a court.
have your national ID card.
remember at least four phone numbers you use to call.
Once you can present this three requirements at the office of your network provider, they will retrieve your SIM. Then you can start using it on JAMB Portal to do the needful.
Note that there is a cost implication to this service. If you have your SIM Pack, you will only have to pay N1000 for the service. Otherwise, you will pay an additional N1500 for affidavit. In this case, your total expenses will amount to N2500. This is for someone who may need to know how much it costs to change JAMB phone number.
Read Also: JAMB Registration – complete instructions, guide and procedure.
2. You Used Someone's SIM (or Phone Number) to Register for JAMB
The solution in (1) above only applies to candidates who used their own phone number for JAMB registration but lost it later.
I now need to proffer solution for those who used someone else's phone number for their JAMB registration. Such candidates have no option of retrieving the phone number because it doesn't belong to them. So they need to change it.
The best way to go about this is to visit the nearest JAMB Office. I have a post that gives a comprehensive compilation of all JAMB Offices in Nigeria with their contact details. You can open the link and find the address of the JAMB Office closest to you. Do bear in mind that JAMB Office is not the same as JAMB CBT Registration Center.
How to Initiate Change of JAMB Phone number at the JAMB Offices.
Follow the steps below to change your JAMB Phone Number…
1. Visit any JAMB Office close to you.
2. Request for change of JAMB phone number.
3. They will ask you to provide an affidavit stating that the current phone number on your JAMB profile belongs to you.
4. Upload the Affidavit.
5. Go through bio-metrics verification. Thump-print to verify your identity.
6. After a successful verification, supply your new phone number.
7. Enter the phone number twice to effect the necessary change.
8. After the update, use the RESEND command from the new phone number to retrieve or generate a JAMB profile code.
9. Then you can use your new phone number for anything you want to do on your JAMB profile.
Conclusion
So we have come to the end of this article. I trust that you found what you were looking for. You can either retrieve your SIM from your network service provider if you lost or misplaced it. If you registered with someone else's phone number, then you need to visit the nearest JAMB office to change it.
You can scroll down to use the comments section if you have further questions. Comment your questions or just share your thoughts with us. We will be glad to hear from you.
Finally, help us to reach others with this informative post. It's very simple. Just use the Social Media buttons below to share with your friends. See you in the next article!
---
Still Got a Question? Drop Your Question Right HERE 👇👇 and click on Search.
Get an Immediate Response...
---
---
---
Get in touch with us
---
If this post was helpful to you, please help us to reach others by sharing with the buttons below!