This is for UTME Candidates looking for CRS JAMB Questions and Answers 2023. Especially for those aspiring for Law, Pub Admin, Political Science and other art courses. Here you will get genuine JAMB CRS questions and answers for 2023. Your duty now is to read through them as many times as possible and get ready to smash your CRS paper.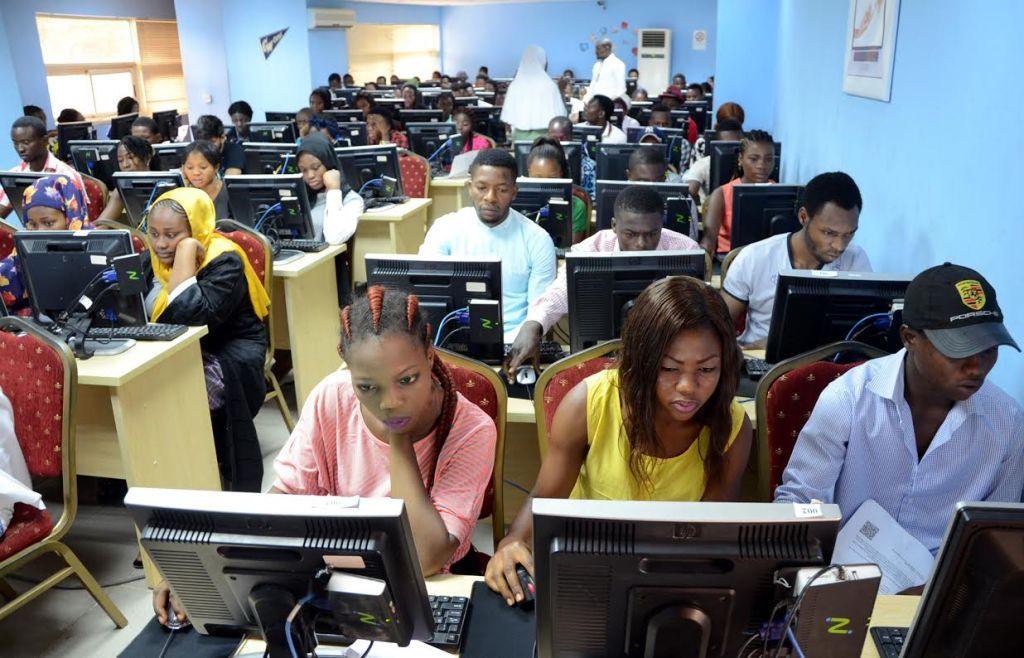 What are CRS JAMB Questions and Answers 2023
CRS JAMB Questions and Answers 2023 are the questions you should expect in your CRS paper in 2023 UTME, together with their answers.
It is very important that every candidate preparing to sit for CRS in the forthcoming 2023 JAMB examination should catch a glimpse of these questions.
In so doing, they will know what to expect in the JAMB CBT hall. Knowing exactly what to expect will boost their confidence and guarantee them a very high score.
JAMB CRS Questions and Answers 2023 Revealed!
On this page, we shall reveal CRS JAMB Questions and Answers 2023 for all candidates taking the CRS paper.
How lucky you are to stumble upon this important page!
The questions are genuine and the answers are accurate, and all are a product of our passion to see you excel in your JAMB and gain admission at last.
In the following sections, you will read the CRS questions you are to expect in your 2023 JAMB exam as well as their answers. You can use the comments section if you still need clarification over some of the questions. We will give you a more detailed explanation.
JAMB is a very serious examination. You will answer 40 questions in JAMB CRS 2023 within 26 minutes. So it's important that you pay attention to the information revealed on this page.
Read Also: JAMB Questions and Answers 2023 for All Subjects
CRS JAMB Questions and Answers 2023 [Numbers 1 – 10]
1. During the rebuilding of the temple, the greatest opposition came from the
A. people of Judah       B. Philistines
C. people of the land   D. Ammorites
2. Prophet Isaiah received his vision and call when
A. King Uzziah was deposed
B. King Uzziah died
C. King Uzziah began to reign
D. Israel was in Babylonian captivity
3. "How long will you go limping on two different opinions…" The people responded to the questions above by
A. arresting the prophet
B. attacking the prophet
C. refusing to speak
D. calling on their gods
4. Nebuchadnezzar called the three Hebrews to come out of the fiery furnace because
A. the flame of fire slew those men who took them there
B. he wanted to pardon them
C. he was astonished to see four men loose and unhurt
D. they had repented
5. "If you are the son of God, throw yourself down from here; for it is written, 'He will give his angels charge of you…'" According to Luke, the statement above was made by Satan during Jesus'
A. third temptation     B. crucifixion
C. transfiguration        D. second temptation
6. "Truly, I say to you, not even in Israel have I found such faith…" The statement above by Jesus was made when he healed the
A. leper             B. blind man
C. demoniac     D. centurion's servant
7. The rainbow as the sign of God's covenant with Noah implies
A. providence      B. reconciliation
C. mercy              D. redemption
8. "I will go out as at other times and shake myself free." When Samson made the statement above, he was not aware that
A. the philistines were upon him
B. he was bound with bronze fetters
C. the Lord had left him
D. his eyes had been gouged out
9. Jesus pronounced woe on Chorazin and Bethsaida because they were
A. enemies of the truth
B. not obedient to the law
C. not repentant of their sins
D. against the word of God
10. Those who do not believe in Jesus Christ are condemned already because they
A. are stubborn
B. have not believed
C. worship idols
D. have already perished
Answers to CRS Question Number 1 – 10
1.C   2.B   3.C   4.C   5.A
6.D   7.C   8.C   9.C  10.B
CRS JAMB Questions and Answers 2023 [Numbers 11 – 20]
11. When Simon Peter saw the great shoal of fish caught he exclaimed with personal self-judgment because he was
A. a sinful man          B. astonished
C. amazed                 D. amenable
12. Which of the following was Naaman's god before his skin was restored? He was a worshiper of
A. gods of Syria      B. the Lord
C. Rimmon             D. Baal
13. How many gallons of water did Jesus turn into wine during the wedding? They were
A. 60 or 90 gallons
B. 120 or 180 gallons
C. 240 or 360 gallons
D. 300 or 450 gallons
14. The word of God came to John in the wilderness during the priesthood of
A. Annas and Abilene
B. Caiaphas and Annas
C. Caiaphas and Philip
D. Abilene and Caiaphas
15. What was to be the reward of Israel according to Isaiah, if they were willing and obedient? They would
A. inherit the entire land
B. be the people of the God and God would be their father
C. prosper and devour their enemies
D. eat the good of the land
16. "Go for he is a chosen instrument of mine to carry my name before the Gentiles and kings and sons of Israel." These were the words of God to
A. Hannah         B. Ananias
C. Barnabas       D. Paul
17. What reward will those who forgave men who sin against them receive from God?
A. they will receive a crown of life
B. God will forgive them of their sins
C. they will enter into God's kingdom
D. Christ will also forgive them
18. According to Luke, Jesus sent the seventy others on missions as
A. labourers and reapers in the field
B. lambs in the midst of wolves
C. preachers of the kingdom of God
D. messengers in the vineyard
19. "Master, it is well that we are here; let us make three booths, one for you, and one for Moses, and one for Elijah." According to Luke, Peter made this statement because
A. the place was good for habitation
B. they have no home to live in
C. the son of man had no home of his own
D. they were exceedingly afraid
20. When Jesus sent the seventy on mission he instructed them to eat and drink …
A. in one house only
B. in whatever house they enter
C. as they go about preaching
D. whatever is given to them
Answers to CRS Question Number 11 – 20
11.B   12.C   13.B   14.B   15.D
16.B   17.B   18.B   19.D   20.D
CRS JAMB Questions and Answers 2023 [Numbers 21 – 30]
21. The whole congregation of the people of Israel murmured against Moses and Aaron in the wilderness of
A. Elim        B. Sinai
C. sin          D. Marah
22. Why did Saul tell the Kenites to go away from among the Amalekites so that they will not be destroyed?
A. God did not tell him to destroy them
B. Saul married from the Kenites tribe
C. They showed kindness to the people of Israel
D. The Kenites had blood covenant with Israel
23. The wives of David who were taken captive by the Amalekites were
A. Adnah and Ahiah
B. Ahinoam and Abigail
C. Abijah and Abiasaph
D. Adaiah and Adalia
24. Where were Achan and all the members of his family stoned and burned to death because he stole the devoted things of God? They were killed at the valley of
A. Hebron      B. Achor
C. Jordan       D. Jezreel
25. When Nehemiah heard that the walls of Jerusalem have been broken down and the gates destroyed by fire, what did he do?
A. wept and mourned for many days
B. continued fasting and praying before God
C. confessed the sins of the people of Israel
D. blamed the people of Israel for forsaking God
26. The lions in the den did not hurt Daniel because
A. God shut the mouths of the lions
B. Daniel was the servant of the living God
C. God found Daniel blameless before him
D. God sent his angels to protect Daniel
27. According to Hosea, the Israelites decided to return to the Lord so that he may
A. forgive them again
B. defend them against their enemies
C. heal them and bind their wounds
D. Be their God and love them again
28. Why did Isaiah in his vision describe the Israelites as the rebellious children of God?
A. Israel was a sinful nation
B. Israel worshiped other gods
C. they were offspring of evil doers
D. they were people laden with iniquity
29. Jesus condemned the tradition of "Corban" because it
A. was a term of abuse in Israel
B. meant that one should not swear
C. contradicted one's obligation to parents
D. puts Sabbath law above acts of kindness
30. In the Sermon on the Mount, who did Jesus say will inherit the earth? He meant the
A. peacemakers   B. merciful
C. meek               D. pure in heart
Answers to CRS Question Number 21 – 30
21.C   22.C   23.B   24.B   25.A
26.A   27.C   28.B   29.C   30.C
CRS JAMB Questions and Answers 2023 [Numbers 31 – 40]
31. Jesus is the door and the good shepherd of the sheep because
A. He has the power to lay down his life
B. He has the power to take it again
C. No one can take the power from him
D. He received the charge from God
32. What did Jesus say will happen to any tree that is unproductive? God will
A. cut it down
B. prune the tree
C. take the tree away
D. make it bear more fruits
33. Why did Ananias die for the donation of the sale of his property to the Apostles?
A. He lied to the Holy Spirit
B. He contrived evil in his heart
C. He lied to God not to man
D. He kept back the proceed of the land
34. Who was known as the man of power of God and was called the Great in Samaria. It was
A. Simon      B. Philip
C. Peter        D. John
35. Who did Peter say was in the gall of bitterness and in the bond of iniquity? He said it to
A. Saul        B. Simon
C. Philip      D. Agabus
36. Jesus earnestly decided to eat the Passover with his disciples because he
A. knew he was going to die soon
B. wanted to inform them about his betrayal
C. wanted to eat it with them before he dies
D. wanted to have the last meal with them before he dies
37. According to Luke's gospel, Herod was very happy to see Jesus, Why? He was glad to see him because
A. he had long desired to see him
B. he was hoping to see some miracles
C. Jesus belonged to his jurisdiction
D. he had heard much about him
38. Peter and John were arrested by the priest and the captain of the temple and the Sadducees because they
A. healed the crippled on the Sabbath
B. were teaching the people about Christ
C. were teaching and proclaiming the resurrection
D. were uneducated common men with power
39. God decided to punish Ahab for what he did because Ahab
A. did evil in the sight of God
B. made Israel sin before God
C. provoked the Almighty God
D. killed Naboth before man and God
40. The workmen who were repairing the house of the Lord were not required to give an account of how they spent the money given to them because they
A. were unaccountable
B. were prudent in spending
C. are honest in their dealings
D. kept honest account daily
Answers to CRS Question Number 31 – 40
31.D   32.C   33.C   34.A   35.B
36.A   37.A   38.C   39.D   40.C
Read Also: 20 JAMB Most Repeated Topics in CRS Exams 2023
Conclusion
So here you have the 40 CRS Questions you can expect in your 2023 JAMB examination. Read them again and again. Ensure that you get very familiar with each of them such that you can readily recognize them any time.
Remember that you can ask for more detailed explanation to any of the above questions in case you don't fully understand it. Don't be shy, just scroll down and use the comments section. Drop your questions and expect comprehensive answers as soon as possible.
More so, you can help us to reach others with this post by sharing it with friends on Social Media. Just scroll down to see the Facebook and Twitter and WhatsApp buttons. Thank you so much!
See you on the next article.
---
Still Got a Question? Drop Your Question Right HERE 👇👇 and click on Search.
Get an Immediate Response...
---
---
---
Get in touch with us
---
If this post was helpful to you, please help us to reach others by sharing with the buttons below!